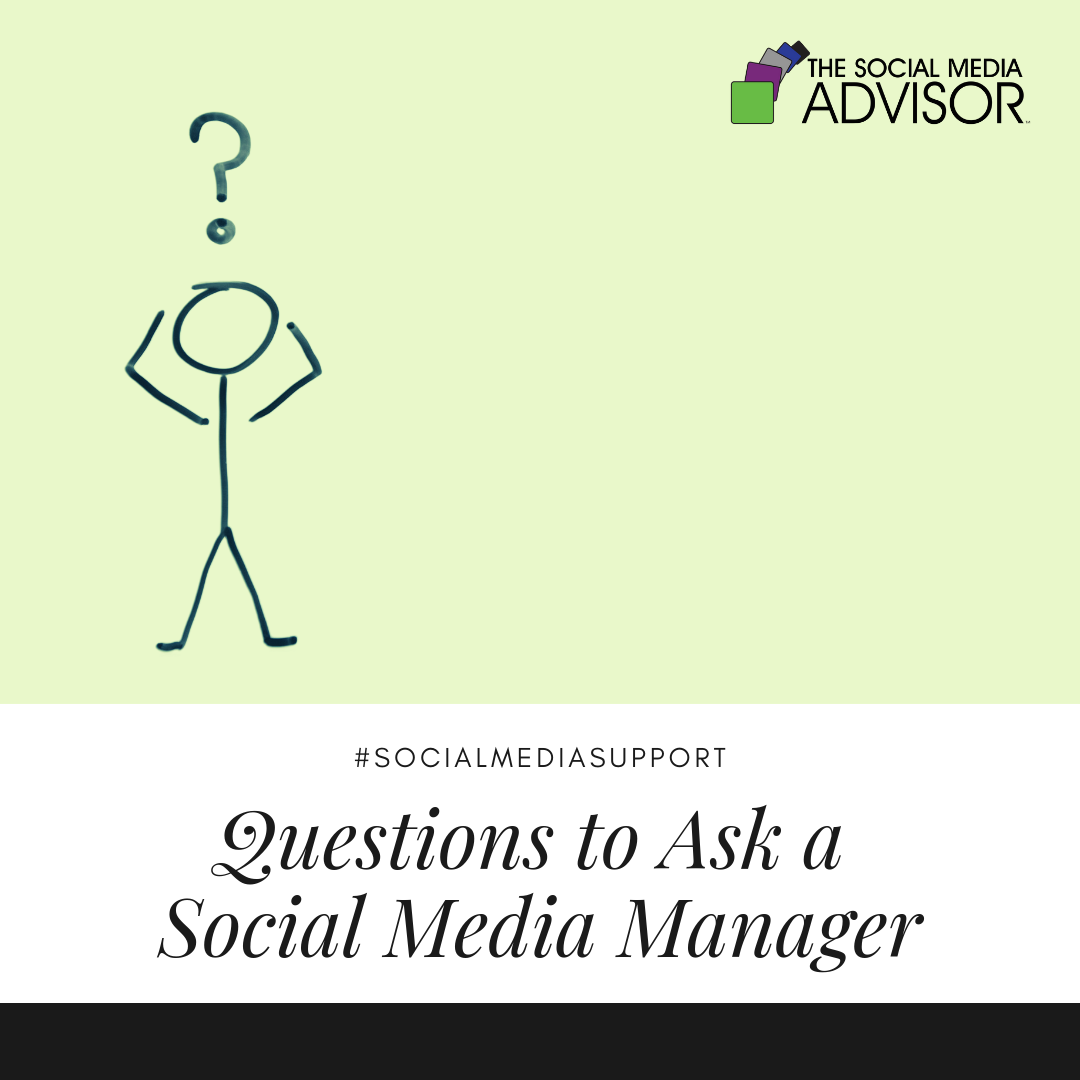 There are many good reasons to hire a social media manager. One of the most common, for business owners like you, is that you simply can't do everything. A professional social media manager is someone who can take on the challenges of making sure you are consistently establishing, improving, and growing your social media presence across all channels.
Like all hiring, it can be a challenge to determine if a candidate has the necessary skills and temperament to excel. The good news is that there are questions you can ask to ensure that you are getting the right person for the job.
Need some guidelines for vetting a social media manager applicant? Read on!
10 Questions to Ask a Social Media Manager
What makes each social media platform unique? How would you use each for our business?
Look for a good understanding of the advantages and disadvantages of each platform.
What do you think of how we are using social media now and how would you improve it?
If he or she has done relevant background research, they should be able to give you a few key points.
What metrics would you use to evaluate your campaigns?
Social media managers use a variety of measures to determine success. Likes and shares won't tell you if you are converting to sales, and leads won't necessarily indicate if your content is hitting its mark. If the idea of monitoring and managing your own analytics sounds awful, you should be able to delegate this to your social media manager.
What specific tools would you recommend we use to manage our channels?
There are many tools for managing media across platforms. While you may not end up using that tool, it may help determine the level of experience.
What are some examples of successful campaigns you have managed? What went right and what went wrong?
Examples can offer insight into how they approach projects and how they look at the work they do.
What is the most critical role of social media?
Social media managers know that content drives everything, but that content must help you gather leads, strengthen your brand, and provide customer service.
What is the most important thing a social media manager needs to do?
A social media manager wears many hats. He or she must create original content, engage the audience, monitor and manage success metrics, and perform with similar quality across a variety of platforms.
What determines if a social media campaign or a piece of content will be a success?
Remember, it's not just about metrics.
How would you approach handling a social media crisis?
The goal of this question is to see what they define as a crisis and understand the process they would undergo to develop a strategy for handling unusual situations.
What would their initial goals be for your company?
Look for details about how they would learn more about your company, your brand, and your audience.
Whether you're hiring an outside firm to handle your social media or making a permanent hire, you need someone who can handle a variety of tasks and work both independently and collaboratively. Proven experts at The Social Media Advisor will help you get a quick start with monthly social media support. With their varied plans, you can be sure you're getting the professional assistance you need at a cost-effective price.
Be sure to Follow us and Let's Engage!
Hollie Clere of The Social Media Advisor is a "#BeAwesome" Developer, Social Media, Brand Builder, Content Manager, Trainer and Author in LinkedIn, Facebook, Twitter, Blog, Google+, YouTube, Pinterest, Instagram, and the tools to manage them.
Click here for Social Media Training, Speaking and Strategy Consultations.