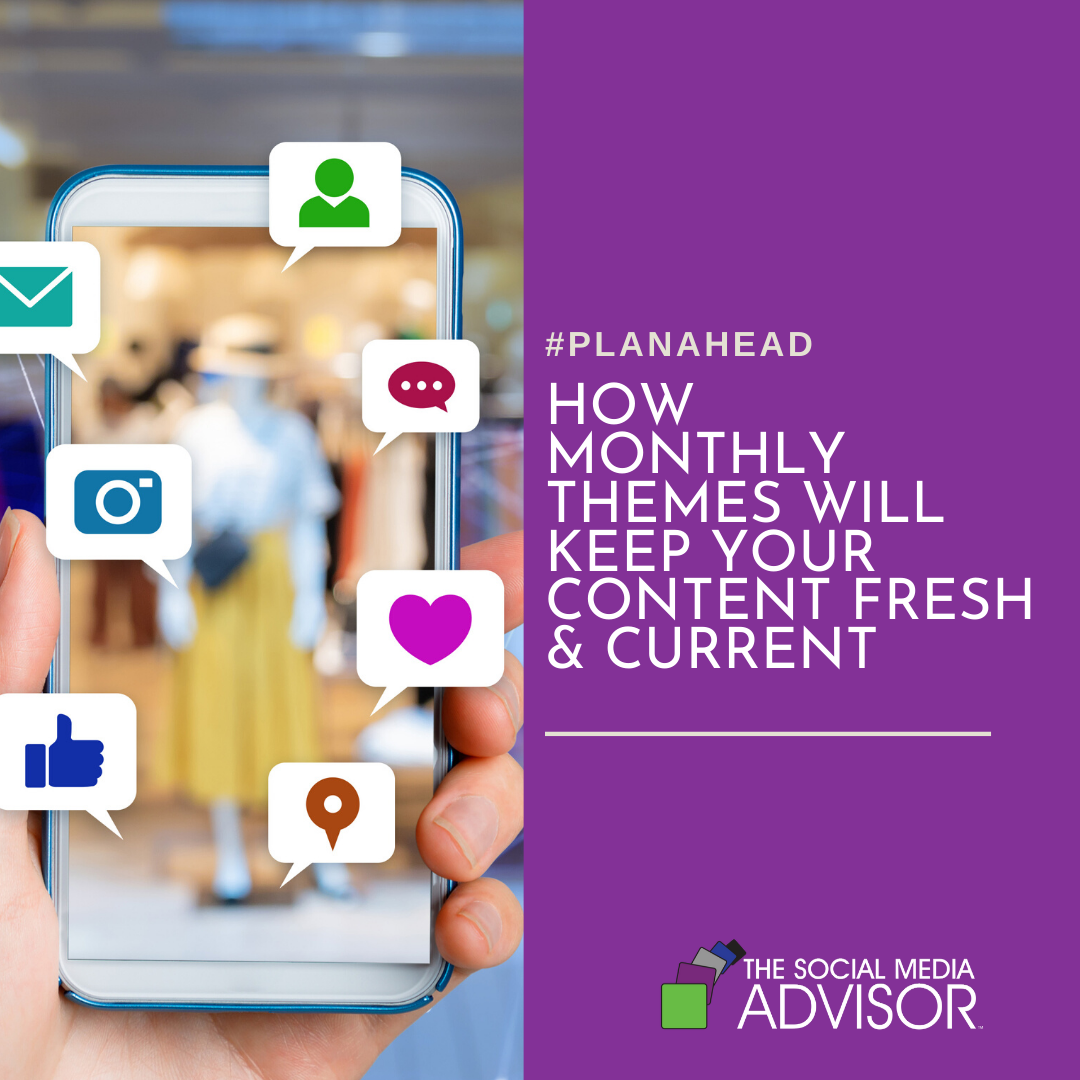 #PlanAhead – How Monthly Themes Will Keep Your Content Fresh & Current
Our advice for 2020? Don't wing your social media marketing!
There aren't enough words to adequately describe how beneficial it is to start the new year with a social media marketing plan. One of the best ways to do that is to sit down and figure out a content theme for each month of the year.
Monthly Themes
For example, if you are a carpet cleaning business, your themes could look like this:
Clean Carpets in Winter
Babies Need a Clean Carpet
Clean Carpets & Family Health
Should You Invest in a Carpet Protector?
How Often Should You Clean Your Carpets?
Carpet Cleaning Tips for Pet Owners
What's Lingering in Your Carpet?
What to Look for When Investing in New Carpet
Carpet Cleaning Myths
Getting Your Home Ready for the Holidays
Putting Together a Household Cleaning Schedule
The Benefits of Regular Carpet Cleaning
This simple list gives you a whole year's worth of content to talk about on your social media platforms. We'd also encourage you to create original content with these themes such as videos, blog posts, or podcasts. Original content can then be repurposed into social media content (such as quotes and tips) and email newsletters.
If coming up with twelve topics is intimidating or hard, spend some time researching your industry online. Seek out publications, blogs, or other websites to get inspired and see what others in your industry are talking about. Check out last week's blog on how to not run out of things to say in social media for more tips.
Weekly Themes
If you are ambitious, we'd recommend breaking this down even further. You can take your monthly theme and break that down into weekly topics.
For example, if you are a Reiki practitioner, you could have a month of content that looks like this:
Monthly Theme: Reiki Energy for Busy People
Week 1: Reiki for Stress Relief
Week 2: Reiki for Better Sleep
Week 3: Reiki for Focus & Clarity
Week 4: Reiki for Energy Boosts
Setting aside a couple of days a year to focus on being strategic about your content will ensure that you always have something to post for your social media marketing efforts. It will also keep you from repeating yourself too frequently or having stale content.
If you'd like help creating themes, or becoming more consistent with your social media marketing in 2020, let's chat!
Be sure to Follow us and Let's Engage!
Hollie Clere of The Social Media Advisor is a "#BeAwesome" Developer, Social Media, Brand Builder, Content Manager, Trainer and Author in LinkedIn, Facebook, Twitter, Blog, Google+, YouTube, Pinterest, Instagram, and the tools to manage them.
Click here for Social Media Training, Speaking and Strategy Consultations.