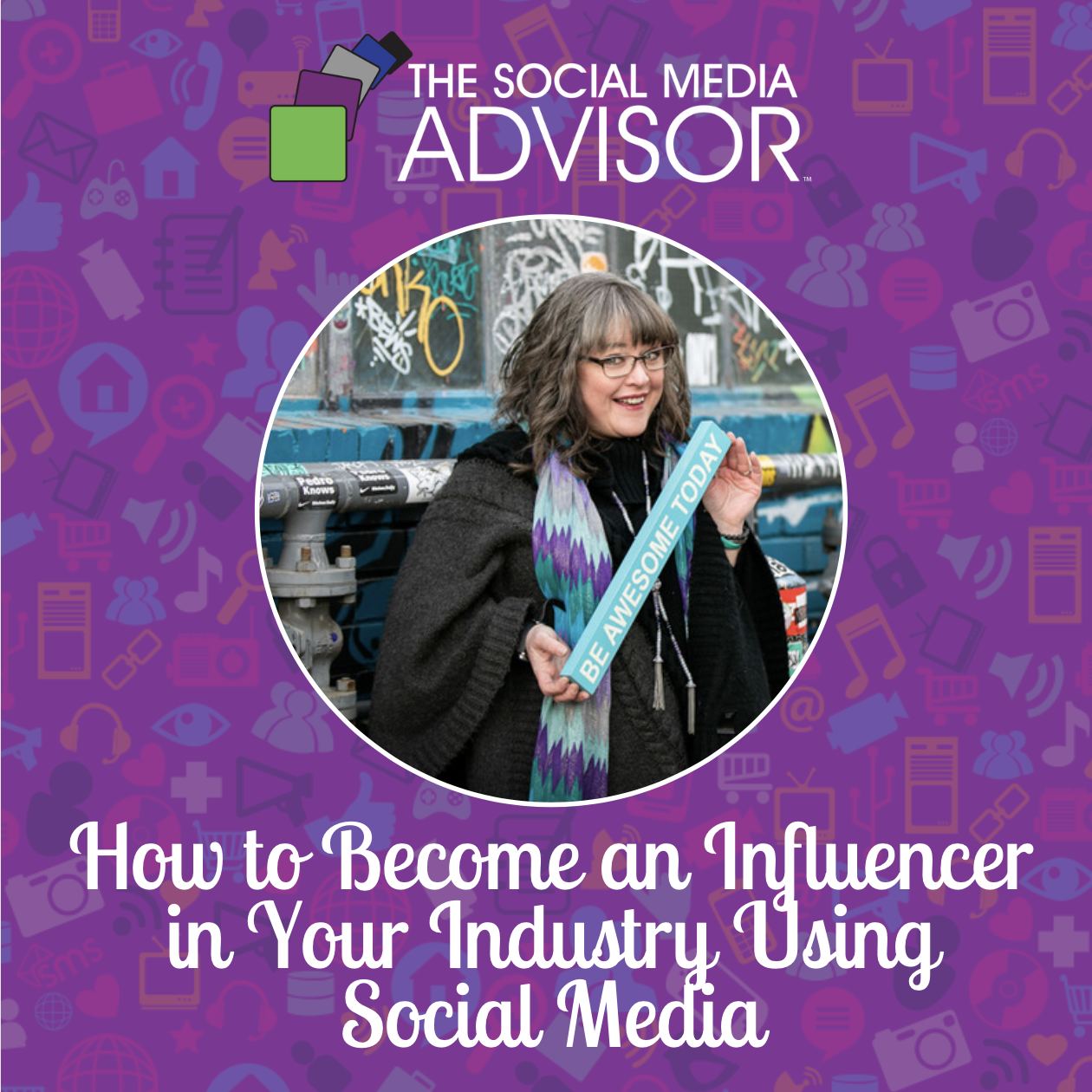 How to Become an Influencer in Your Industry Using Social Media
My guess is there are at least a couple of people or businesses you follow online and look forward to when they go live, post content, or schedule times to connect with their audience. It could be someone as big as Oprah or a small, local business where you enjoy spending time or shopping. Whether it's a coach, an expert, an entertainer, a podcaster, or an author – we all have a list of people we enjoy following and connecting with online. These individuals are called influencers and influencer marketing can be a highly profitable model for your business.
What is an Influencer?
Influencer is a popular term, basically labeling you as the expert that people think of first, in your industry. As an influencer, your audience will look to you for tips, ideas, value-added education, and connection. They will rely on you to provide timely support, engaging responsiveness, and thought leadership in your field. It used to be that becoming an influencer required that you had hundreds of thousands of followers, but it turns out now that even a small audience works if they are engaged and look forward to your online presence.
Social Media as a Gateway to Influence
One of the major reasons that digital marketing is so popular is because, in an online space, the potential for audience growth is boundless. In-person networking can be profitable but it will never scale the way a successful online marketing campaign can. Since online influence is so much about connecting with people, social media marketing is the ideal tool for building influence and growing a massive audience. People are already on social! You don't have to convince them to sign up or join, they are there already. Billions of people log into social media platforms every day. This means the potential to use social media as a platform for your message is immense. The challenges lie in getting the attention of your audience and convincing them you are someone worth following.
Courageously Consistent
Influencer marketing is incredibly successful and there are multiple streams of income that may develop from getting that bigger audience, outside of your normal products and services. Everything from affiliate marketing to sponsorships to membership groups opens up when your audience expands.
However, to become an influencer on social media, you are going to have to commit to two extremely important efforts… consistency and presence. To keep your audience engaged, and to maintain their trust, you have to be consistent. Many small business owners have good intentions but just aren't making their social media a priority on a consistent basis. If you promise your audience that you are going to go live every Tuesday at noon… well, that's exactly what you have to do. When building influence online, the people who follow you will notice when you don't show up. Do that enough, and you'll lose them.
The Power of Presence
The second commitment you'll need to make is to be present. Social media marketing is not a post it and come back in a week type of project. This is especially true for business owners trying to build their audience and influence online. The more present you can be, even when your audience is small, the more loyalty you will earn in return. This doesn't mean you have to be tuned in 24/7. Schedule 15 or 30 minutes a day to engage with other people online and start/participate in conversations. That will go a long way in building your influence and social proof.
Influencer marketing isn't for everyone. It does take a certain level of passion for creating and building relationships online to be a successful influencer. You can find success with social media marketing without making becoming an influencer an end goal. Some super successful businesses on social may find that they stumble into becoming an influencer just due to the size and engagement of their audience.
As a social media user, I bet you have noticed that people engage more with social media content when they relate to the post or resonate with the message. As a small business, are you ready to define your story and build a long-term relationship with a loyal audience? Sign up for a Discovery Session to see which social media marketing programs best fit your needs.
Be sure to Follow us and Let's Engage!
Hollie Clere of The Social Media Advisor is a "#BeAwesome" Developer, Social Media, Brand Builder, Content Manager, Trainer and Author in LinkedIn, Facebook, Twitter, Blog, Google+, YouTube, Pinterest, Instagram, and the tools to manage them.
Click here for Social Media Training, Speaking and Strategy Consultations.
Grow your business, Influencer Marketing, Social Media Marketing