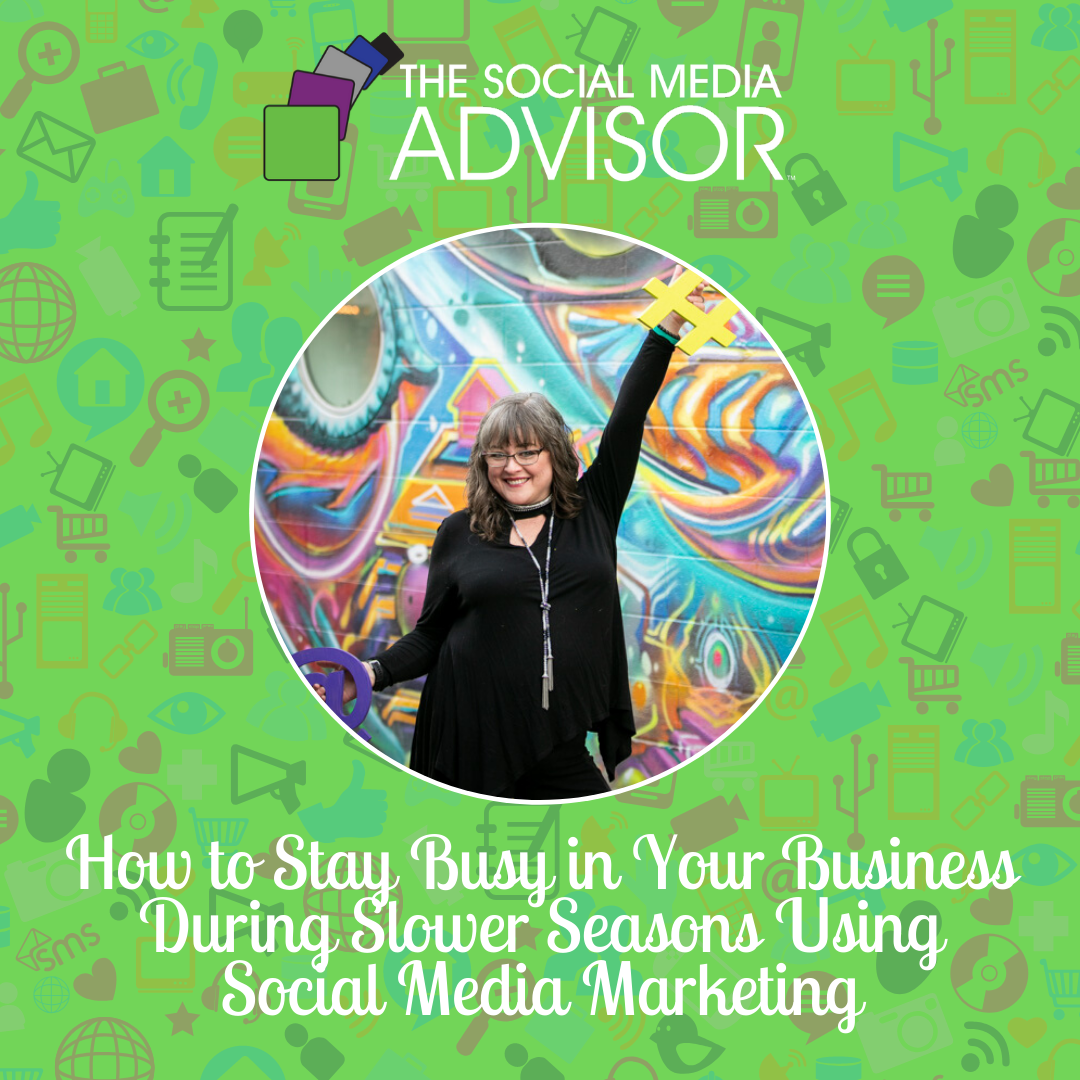 How to Stay Busy in Your Business During Slower Seasons Using Social Media Marketing
In the 15+ years of running The Social Media Advisor, I've had plenty of conversations with small business owners about summer and how their work tends to slow down in the warmer months. Whatever time of year happens to be your slow season, there are still ways to put your business out there, front and center, and earn new business.
Here are some of our best ideas for staying busying and getting new leads using social media marketing:
Dive into Video
Whether it's going live on social media, or filming videos and posting them later, video is still an important aspect of any businesses' content marketing strategy. People may be less likely to attend business functions during the summer, but they are still scrolling their favorite social media channels. If you haven't dived into video yet, your slow season is a great time to start.
Social Advertising
If you are creating and sharing great content, and you'll know it's great content when your audience engages with it, then the next, logical step is to put money behind that content using social advertising to ensure that more people in your target audience get to see your marketing efforts.
Connect, Connect, Connect
Even when in-person networking opportunities slow down, you can always find virtual or online groups to meet new people and businesses. Websites like Eventbrite or Meetup have connection events being posted every day. People can't do business with you if they don't know who you are. Part of running a business is taking time to connect with others in your community so they can grow to trust you and want to work with you.
By intentionally posting videos and running ads during slower months, you can easily support the efforts you are doing through the use of newsletters, phone calls, handwritten notes, and attending networking events. If you are finding yourself moving slower, plan to increase your knee to knee activity by having virtual or in-person meetings with more people and share your experiences with that meeting online.
As a social media user, I bet you have noticed that people engage more with social media content when they relate to the post or resonate with the message. As a small business, are you ready to define your story and build a long-term relationship with a loyal audience? Sign up for a Discovery Session to see which social media marketing programs best fit your needs.
Be sure to Follow us and Let's Engage!
Hollie Clere of The Social Media Advisor is a "#BeAwesome" Developer, Social Media, Brand Builder, Content Manager, Trainer and Author in LinkedIn, Facebook, Twitter, Blog, Google+, YouTube, Pinterest, Instagram, and the tools to manage them.
Click here for Social Media Training, Speaking and Strategy Consultations.