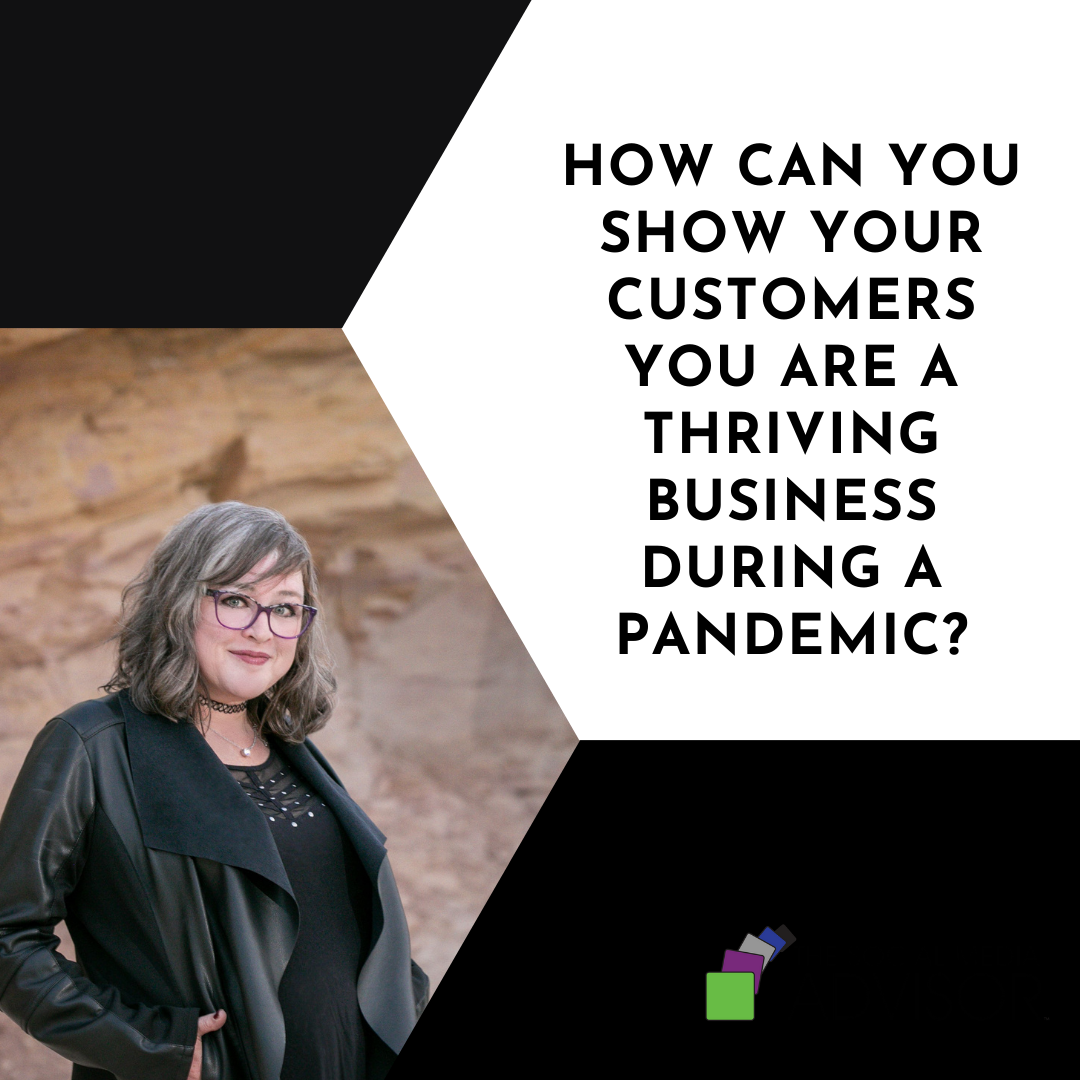 How Can You Show Your Customers You Are a Thriving Business During a Pandemic?
During the first few months of the pandemic, many small businesses went quiet. They went quiet because they weren't quite certain how to show up in a way that was respectful and appropriate for the situation. They were concerned about saying, posting, or doing the wrong thing at a highly sensitive and critical time. As the months passed, many companies pivoted or figured out ways to remain relevant and survive. Not all companies made it through. 
News and the media have flooded our feeds and it's been difficult to keep track of our favorite bakery, nail salon, brewery, restaurant, life coach, etc. This is especially true for small businesses that haven't been proactive about consistently posting and engaging with people online. Don't assume that your customers know that you are still in business. Your die-hards will hunt you down but the rest are trying to get through each day, just like you. The only way your people will keep you top of mind and know that you are still in business is directly related to your commitment to posting online, sending your newsletters, and continuing with your marketing efforts.
If you've been quiet but are ready to get back in the game, here's what we suggest:
Update your CRM software or email newsletter database and make sure it is current and then send out an announcement. Let your audience know what you are up to and what you'd like them to do next.

Post consistently to your social media channels at least 3x a week. This works best after creating an editorial calendar and marketing strategy. Contact us if you need support getting this set up.

Create some custom offers to thank your audience for their loyalty during this trying time to reward them for past business and encourage them to continue working with you, to sign up to work with you or to refer their audience to you.
Out of sight, out of mind is very real when it comes to running a small business. Do your brand a favor and start getting back out there. Your audience needs you to show up and show them the way.

Having a strategy in place for your social media postings will be key in developing relationships, staying relevant, and knowing how / what to post so you don't run out of content.  By signing up for Quarterly Roadmap sessions, we will also cover the best ways to use ads and you'll learn how to read reports so you aren't wasting a ton of money. Instead, you'll be strategic about your spending so you see results for your efforts. Contact The Social Media Advisor today to get started!
Be sure to Follow us and Let's Engage!
Hollie Clere of The Social Media Advisor is a "#BeAwesome" Developer, Social Media, Brand Builder, Content Manager, Trainer and Author in LinkedIn, Facebook, Twitter, Blog, Google+, YouTube, Pinterest, Instagram, and the tools to manage them.
Click here for Social Media Training, Speaking and Strategy Consultations.
Relationship Marketing, Social Media Marketing, Social Media Strategy