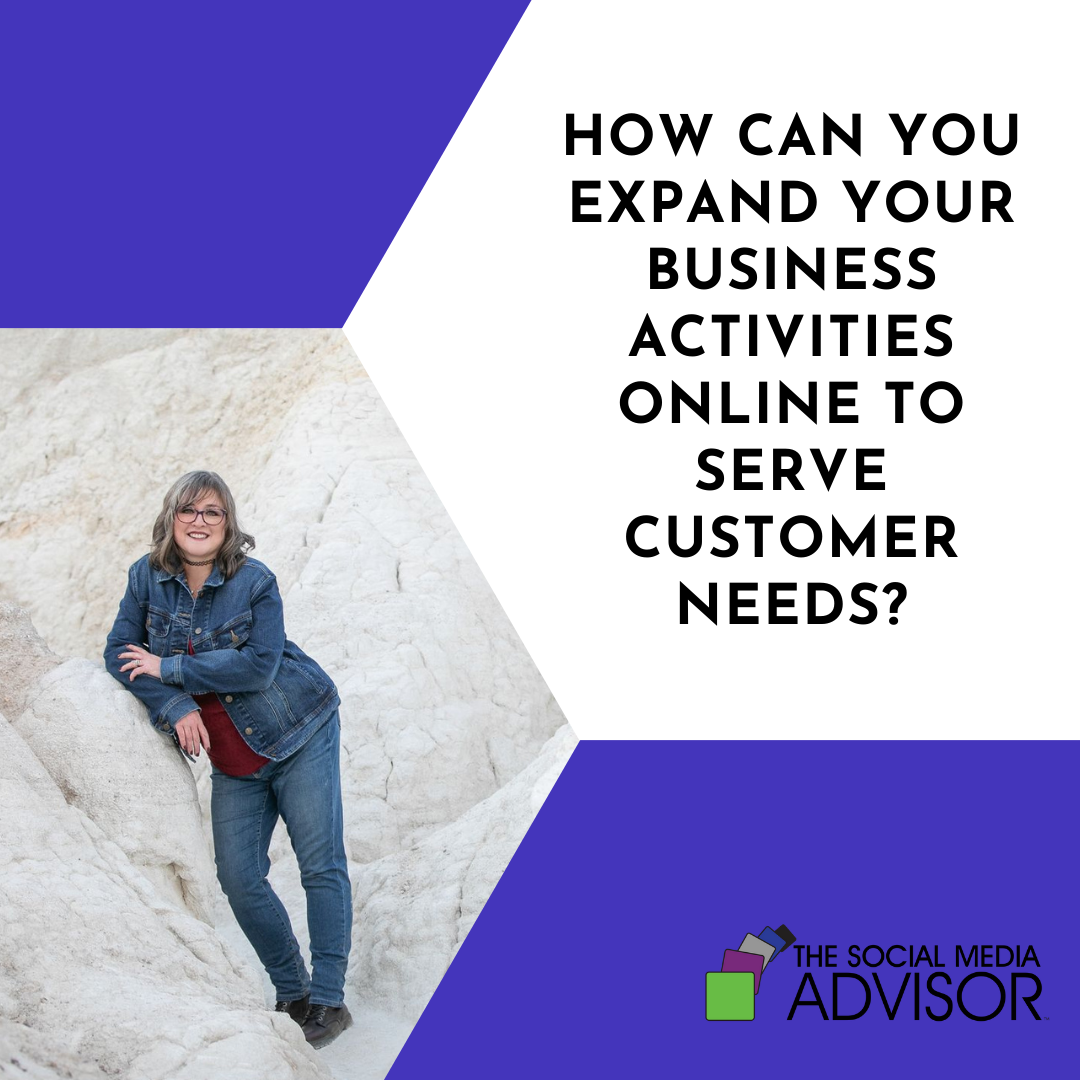 How Can You Expand Your Business Activities Online to Serve Customer Needs?
In the last year, we've really seen a larger focus for small businesses in transitioning to doing business online. This pivot was essential and it kept many companies alive during a turbulent and uncertain time. Since so many business owners in our network are relying on social media marketing to bring in new business right here, here are our best tips to converting leads into customers online.
Be Found
Are your profiles complete and appealing? Once you gain a social media user's attention, the next thing they are likely to do is to visit your profile on that platform. Too many small businesses rush through the process and don't take full advantage of all the space and opportunity available to convince viewers to click through to their website or a landing page. 
Also, every social media platform is searchable. Do you have the right keywords and information on your profiles? If you want to be found in the right searches, your profile must contain the right keyword phrases. 
The first thing we want you to do is to make sure your profiles are all up-to-date, with robust and relevant keywords, and that your website site copy accurately reflects your current offerings and business hours. It's a shame to do all that work to lead people to your website but then lose them because your copy is not detailed enough or is outdated.
Be Transparent
There's been a trend in recent years where small business owners were encouraged to not put their packages and pricing on their website. This was to encourage people to reach out so that you could customize a package just for them OR to be able to capture their information before you give over the 'goods.' 
However, with this move to online marketing and business transactions, do you want to be the transparent business that makes it easy for a lead to make a qualifying decision about working with you, or do you want to play the hard-to-get role that encourages your audience to look elsewhere? There are too many people out there that do exactly what you do. Your copy should convince people to contact you, not your unwillingness to post your prices on your website.
If your prices drive people away, that's actually a good thing. Those individuals either aren't your people or aren't ready for what you have to offer. This will save you time, and money, in the long run because you'll avoid wasting time trying to sell people who aren't right for you. This will free you up to find and convert the right customers. 
There are also ways to post your packages and pricing on many of the social media platforms so we recommend getting that all set up as well.
Be Creative
What are some ways to create pathways to work with you outside of your traditional offerings? Could you provide gift card options for your customers to encourage them to refer you to others and give you a try? Could you add a subscription option, allowing you to have recurring income while building that connection with your audience each month? Is there a package you could create so your clients could have an hour or more on retainer with you each month for support? Once you figure out the different pathways to working with you, make certain you communicate those options in social media and through your email newsletters so that anyone on the fence about taking the next step could be encouraged to sign up.
Thinking creatively about how you can show up for your audience and bring value to your customers is one of the ways successful business owners survive crisis situations and learn how to thrive regardless of external circumstances.
Having a strategy in place for your social media postings will be key in developing relationships, staying relevant, and knowing how / what to post so you don't run out of content.  By signing up for Quarterly Roadmap sessions, we will also cover the best ways to use ads and you'll learn how to read reports so you aren't wasting a ton of money. Instead, you'll be strategic about your spending so you see results for your efforts. Contact The Social Media Advisor today to get started!
Be sure to Follow us and Let's Engage!
Hollie Clere of The Social Media Advisor is a "#BeAwesome" Developer, Social Media, Brand Builder, Content Manager, Trainer and Author in LinkedIn, Facebook, Twitter, Blog, Google+, YouTube, Pinterest, Instagram, and the tools to manage them.
Click here for Social Media Training, Speaking and Strategy Consultations.