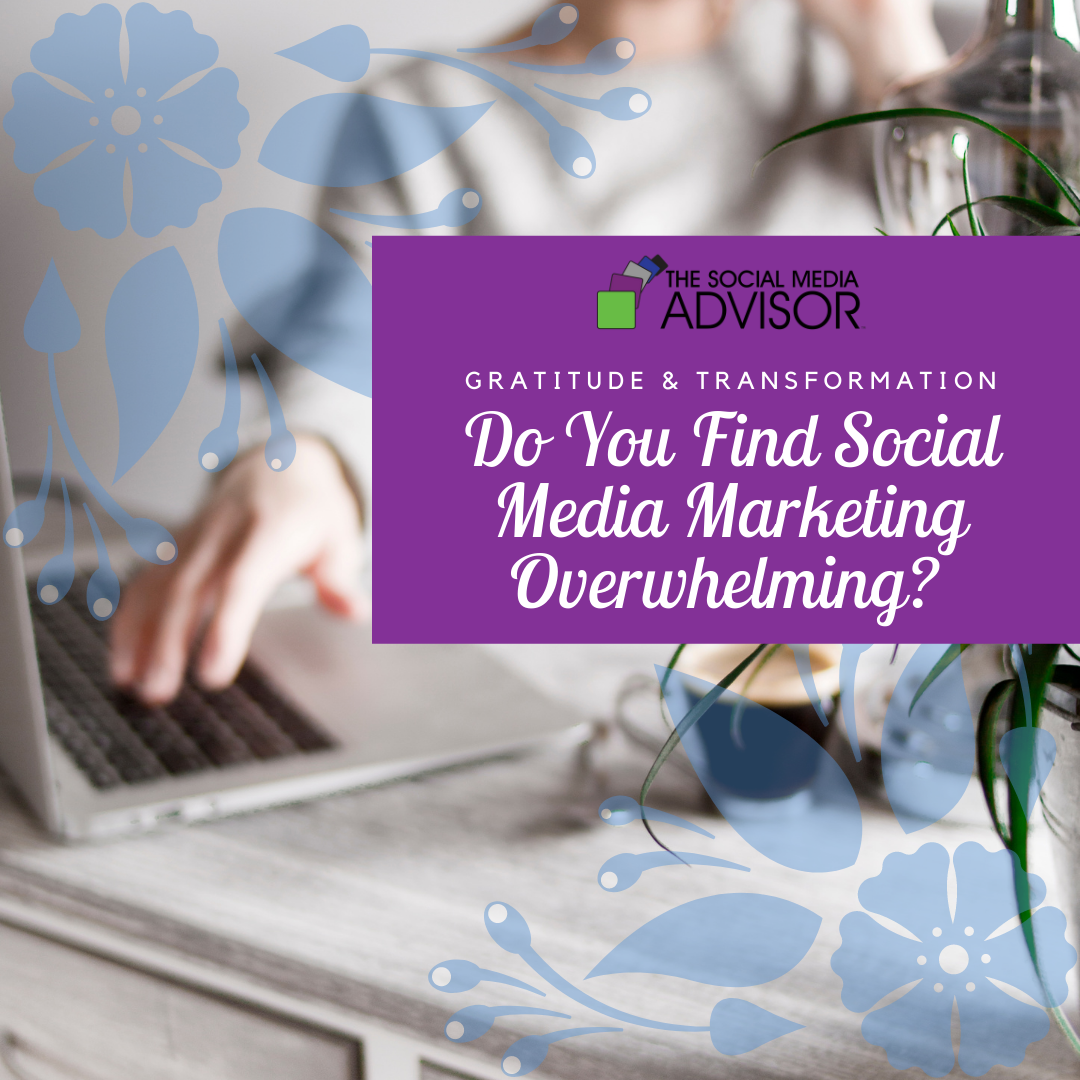 Do You Find Social Media Marketing Overwhelming?
If you've never built out a social media channel, it can be overwhelming. Where do you start? How does it work? What should you post and when should you post it? How do you reach the right people online with your social media posts? What if you fail? These are all great questions to ask and it's where every business owner starts when creating a social media marketing strategy.
Where to Begin
The downside of all those questions is that there is a process that needs to happen before you set up your social profiles. Are you confident in your brand messaging and your company's culture and story? If that question makes you pause, let me encourage you to begin the work here. If your message is in alignment with your values and culture, you will attract the people who are seeking out that vibe. If you aren't certain what those things are, then people will be confused and they won't resonate with your content.
Being of Service
The next step is understanding that while social media marketing exists to help you sell your products or services, it is not a sales platform. The way you build out your social media channels should not feel like it's 100% promotional or sales or that you are only there to pad your pocketbook. Social media is meant to be social. A commitment to social media marketing, if you want to successful, is showing up generously – from a place of service. You want to attract your ideal clients, not repel them. You want to build an online community around the way you serve. It's a different mindset than simply selling and it's vital to be successful on social.
Providing a Safe Space
One of the subtle aspects of growing your online community on social media is that you earn the trust of your audience. You are creating a safe space for people who are like you, think like you, and dig what you like. Your ideal client will look and behave much as you do. You are creating a safe space for your people. That trust will encourage them to convert from followers to clients.
Are you looking for social media training you can participate in from the comfort of your home?  Join other small businesses, at your own pace, currently benefiting from the 40+ video training series included in the Social Power Program.  We have a Private Facebook Support Group, Monthly Ask the Expert Mastermind Sessions, a FREE Ebook, and regularly uploaded new videos to support your marketing efforts. Become a social media expert by learning everything involved in social media marketing from creating the editorial calendar, to creating custom branded images, to use of hashtags, to paid ads and reporting and so much more. Find out more about the Social Power Program here.
Be sure to Follow us and Let's Engage!
Hollie Clere of The Social Media Advisor is a "#BeAwesome" Developer, Social Media, Brand Builder, Content Manager, Trainer and Author in LinkedIn, Facebook, Twitter, Blog, Google+, YouTube, Pinterest, Instagram, and the tools to manage them.
Click here for Social Media Training, Speaking and Strategy Consultations.