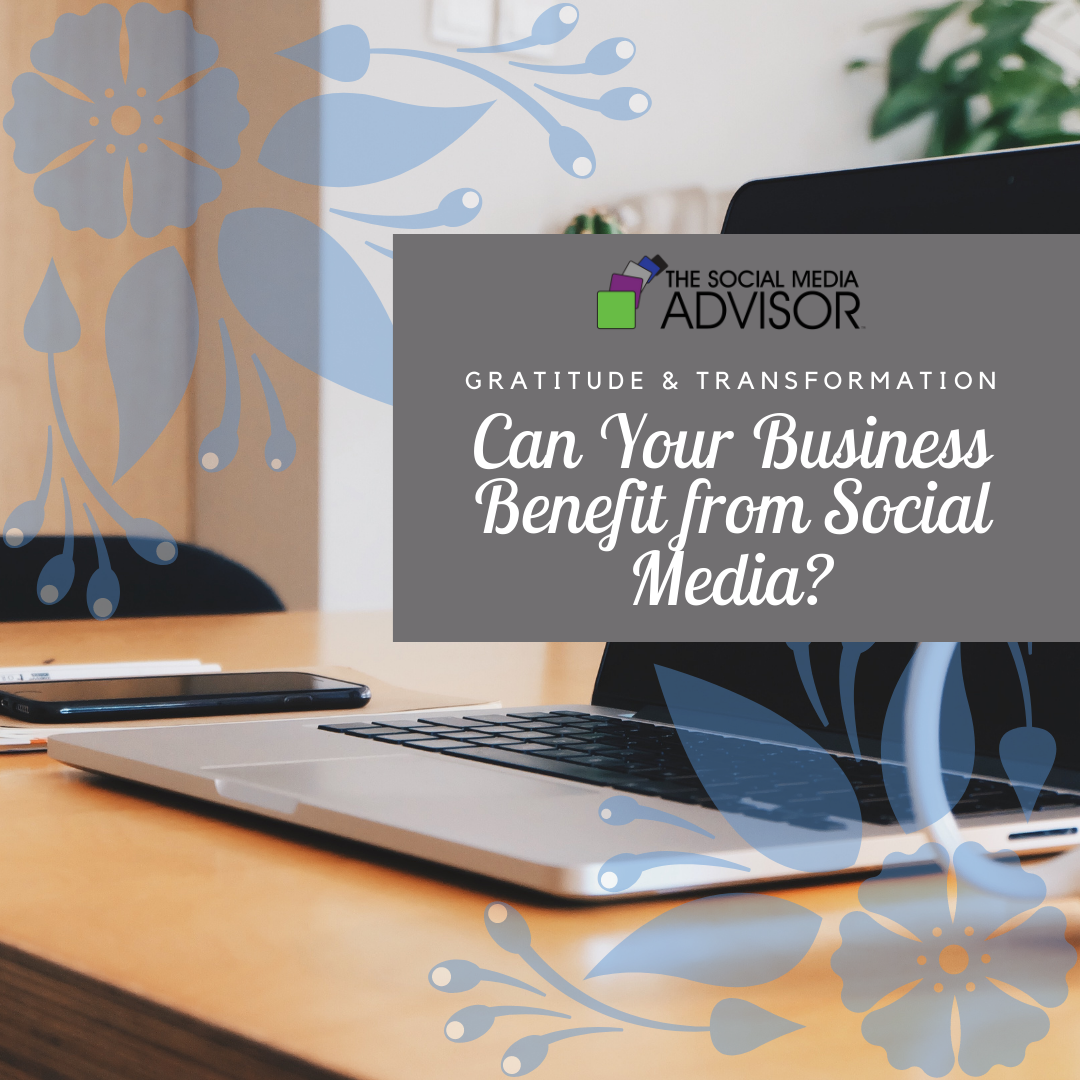 Can Your Business Benefit from Social Media?
As a business, there are several marketing assets you'll need to be successful. Your business cards, for one, are important for in-person networking and connection. Your website is essential for people to do research about your business so they can make decisions about whether or not to contact you. And, a robust social media presence with complete profiles, loaded with keywords, is also a valuable asset for your company.
Improving Search
Many business owners aren't aware of how important social media is when it comes to online search. If you do a search for any brand or company, in the first ten searches their main social media channels will show up. Also, since each social media channel is its own search engine – using the right keywords and phrases will help your target audience find you when searching on social.
Growing Your Audience
While a website is great for search and getting questions answered, it's not ideal for connection and audience growth. This is where social media excels! A social media channel will not only attract the right people, it gives them an opportunity to connect with you and with other members of your audience. This community-building aspect encourages your audience to come back and invite their friends!
Hashtags
As more and more people jump onto social media, getting the reach you need and getting in front of new people becomes harder. That's why so many businesses are currently investing in social advertising to show up in the feeds of their ideal clients. However, hashtags are a free and less commonly known tool for finding new people. Hashtags are especially effective on platforms like Instagram and Twitter. Understanding and properly using hashtags is a great way to gain organic growth on social media.
Are you looking for social media training you can participate in from the comfort of your home?  Join other small businesses, at your own pace, currently benefiting from the 40+ video training series included in the Social Power Program.  We have a Private Facebook Support Group, Monthly Ask the Expert Mastermind Sessions, a FREE Ebook, and regularly uploaded new videos to support your marketing efforts. Become a social media expert by learning everything involved in social media marketing from creating the editorial calendar, to creating custom branded images, to use of hashtags, to paid ads and reporting and so much more. Find out more about the Social Power Program here.
Be sure to Follow us and Let's Engage!
Hollie Clere of The Social Media Advisor is a "#BeAwesome" Developer, Social Media, Brand Builder, Content Manager, Trainer and Author in LinkedIn, Facebook, Twitter, Blog, Google+, YouTube, Pinterest, Instagram, and the tools to manage them.
Click here for Social Media Training, Speaking and Strategy Consultations.