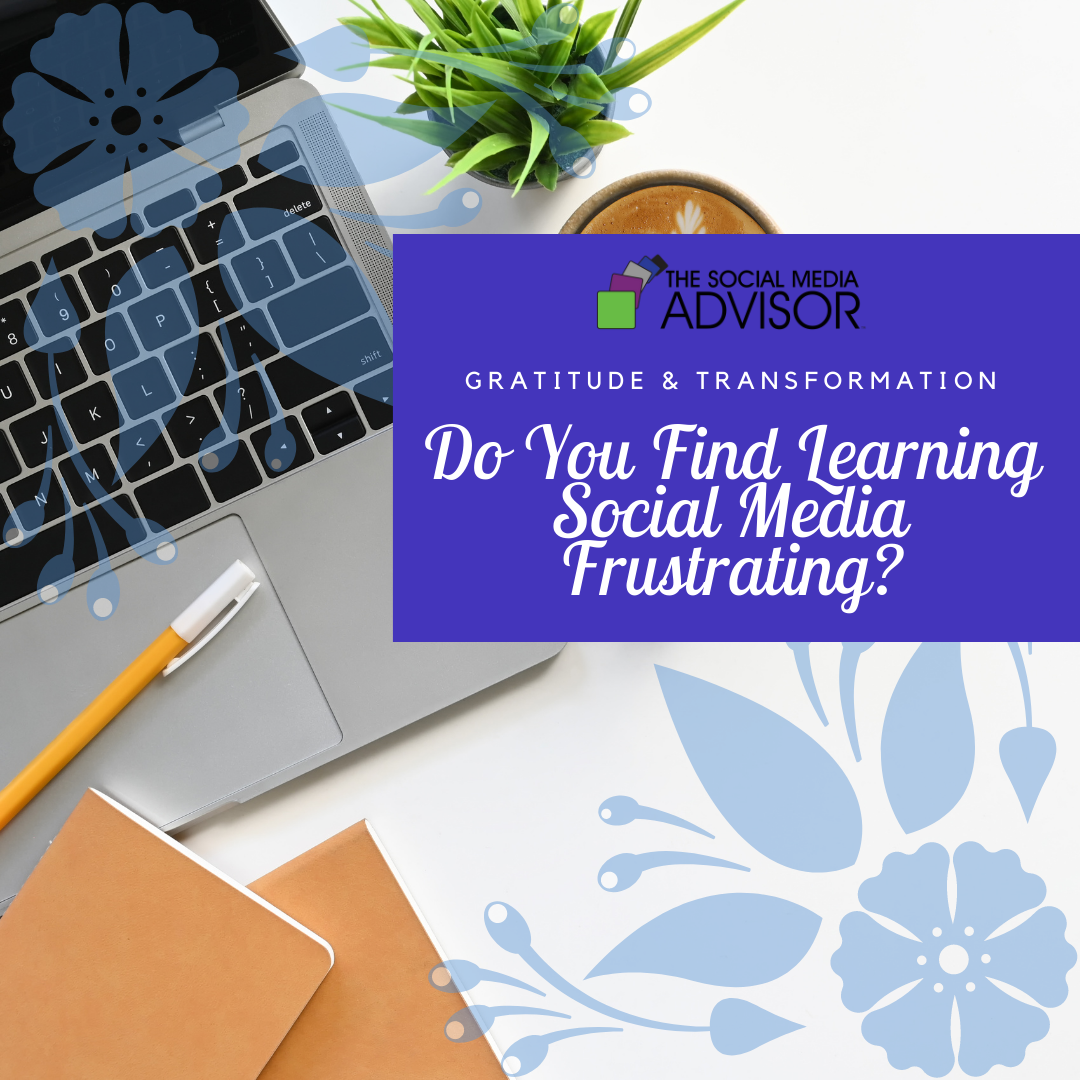 Do You Find Learning Social Media Frustrating?
We talk with businesses every day that are frustrated with social media when it comes to marketing their businesses. The time they spend on social media doesn't feel productive or rewarding in any meaningful way. They hear all the bad press about social media as well and they often ask us whether or not the time spent posting on social media is worth it.
Is social media marketing worth it? Absolutely! However, it's not as simple as posting and forgetting it. Social media marketing requires a solid strategy and a basic understanding of how it all works.
Sharing Content
Anything you share on social media is content. Unfortunately, too many small businesses waste their time online sharing content that someone else created. This type of content will earn you almost no attention, reach, or leads. AND when you share someone else's content you are encouraging what audience you do to leave your page and go to someone else's social media profile or website. That doesn't sound effective, does it?
In order to be successful on social media, you have to create original content that is relevant to you, your brand, and your products or services. The whole goal is to get attention from strangers by share what you are doing in a compelling way so that you can convert these people into customers, right? Sharing someone else's content will not accomplish that objective. Original content is the way to go!
Selling on Social Media
One of the tricks to being successful on social media is understanding that your audience doesn't use social as a shopping channel. They aren't logging in to be sold to 24/7. Yes, you can purchase things in a variety of ways on social media but since the audience isn't there simply to be sold to – you must first work to get their attention and earn their trust. The way you show up on social matters. If all you are doing is posting about your sales, discounts, and promotions – then you don't have an audience. That's not why they are there!
The same goes for click-bait type of content. Clickbait is content utilizing creative ways to get people to click on a website. Click-bait is often misleading or dishonest in an attempt to get people to a webpage. It's also a fast track to destroying trust in your business and will damage your brand. Savvy social media users know how to avoid click-bait and will scroll past promotional content if they don't already have a connection with your brand.
If you approach your social media channel as a way of earning attention from your target audience, as a way of spreading awareness about your vision of your work, and as a way to build trust through establishing your own online community – who will turn into brand advocates – you'll find that social media marketing works well. It's a tool for connecting with people – not a sales tool. That connection will lead to sales but too many businesses skip it.
Annoying Spam
Since billions of people sign into their social media accounts every day, you can be certain plenty of them are trying to find ways to game the system and make money off strangers. Not everyone understands what does (and doesn't work) on social and many don't care. In the same way that your phone blows up with recorded voices talking about your car's extended warranty, social media is a free tool making it quite appealing to scammers and spammers. This makes understanding how to use this tool relevant for people and businesses alike. You certainly don't want to come off as a business that uses spam to get attention any more than you want to draw the attention of the scammers on the platform.
The bottom line is that social media can be frustrating if you don't understand how it works, best practices, and what to avoid – but that doesn't mean that social media marketing doesn't work.
Are you looking for social media training you can participate in from the comfort of your home?  Join other small businesses, at your own pace, currently benefiting from the 40+ video training series included in the Social Power Program.  We have a Private Facebook Support Group, Monthly Ask the Expert Mastermind Sessions, a FREE Ebook, and regularly uploaded new videos to support your marketing efforts. Become a social media expert by learning everything involved in social media marketing from creating the editorial calendar, to creating custom branded images, to use of hashtags, to paid ads and reporting and so much more. Find out more about the Social Power Program here.
Be sure to Follow us and Let's Engage!
Hollie Clere of The Social Media Advisor is a "#BeAwesome" Developer, Social Media, Brand Builder, Content Manager, Trainer and Author in LinkedIn, Facebook, Twitter, Blog, Google+, YouTube, Pinterest, Instagram, and the tools to manage them.
Click here for Social Media Training, Speaking and Strategy Consultations.
Social Media Marketing, Social Media Training, Social Power Program