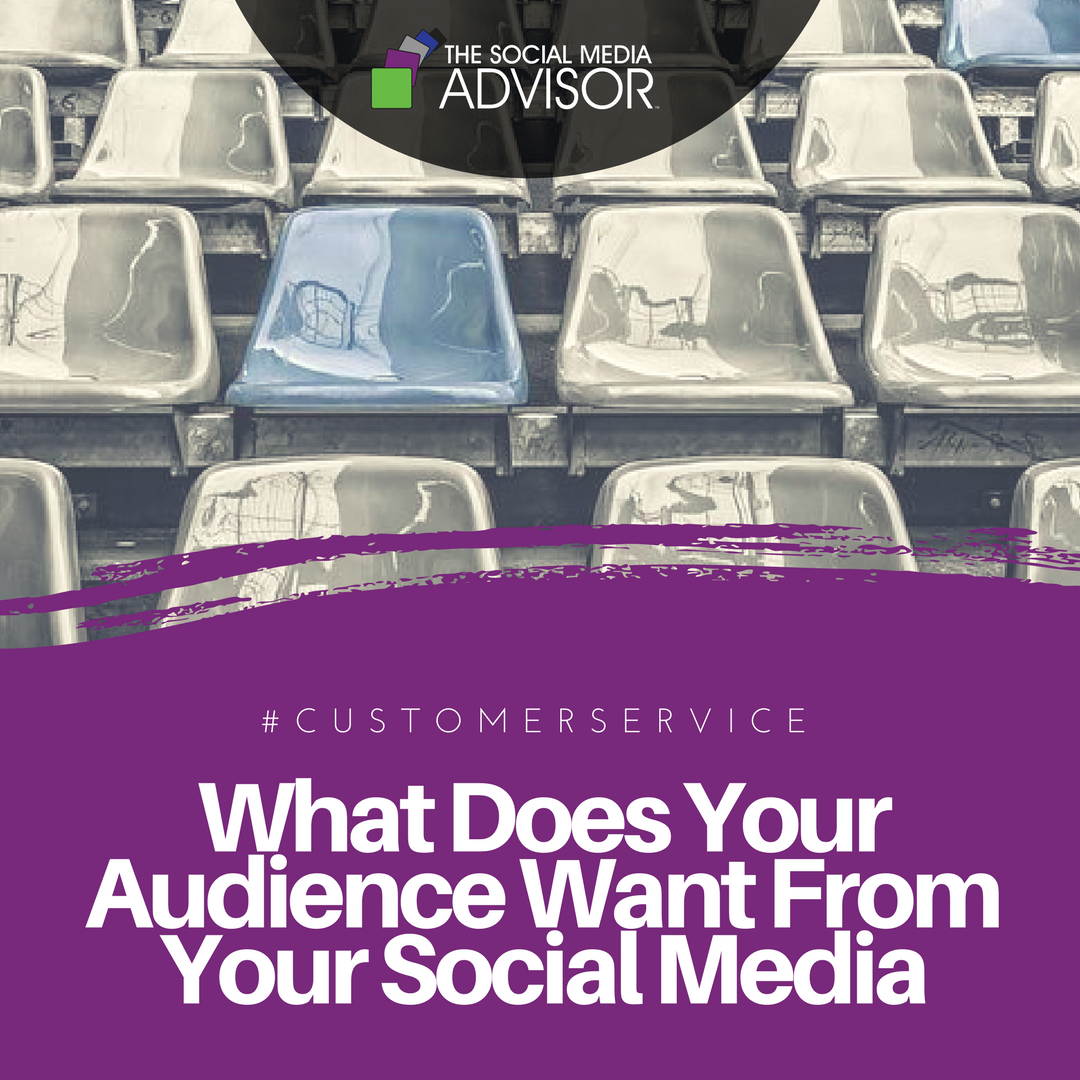 #CustomerService – What Does Your Audience Want From Your Social Media
No social media strategy can be successful if it is created in a vacuum. That means that you need to know what your audience wants from your social media. Luckily, there are lots of tools out there to help you assess the type of content that will get engagement.
Gather data
How do you know what your audience wants to see on your social media posts? Well, all you have to do is ask. That means a survey or some other way of gathering data. Surveys are a great way to assess your audience, and nothing beats hearing directly from the target market. Surveys do have pitfalls, however, and you should get professional help to ensure that you are asking the right questions in the right way.
Understand the analytics
The information you gather from an audience can be even more powerful when you supplement it with data about the actual activity you have on your social media pages. Each of the major channels provides real-time tools for gathering information about your audience. These tools are typically referred to as social media analytics. They are offered so that you can assess exactly who your audience is and what type of content is most effective in encouraging engagement.
Different platforms, different tools
How much detail you can get about your audience will vary for each tool. Facebook, for example, will allow you to look at other pages that your followers like. The Instagram analytics you have access to will depend on the type of page you have, but you can always find out what hashtags your followers are looking at. Twitter offers demographic information but also provides information regarding hashtags and interests as well.
Drill down
While each analytics tool is a little different, most offer data in both tables and graphics. You can drill down to view the make-up of your audience by some factors such as gender, age, and geography. You can also learn much about what type of content they are looking at, sharing, and commenting on.
Work the plan
Creating a social media strategy requires a good deal of investment—both time and money. You need an effective way to make sure that your plan is working. Talking with your audience will give you the best information to fine-tune your content and your message. When you monitor who is looking at your content, and if they are engaging with it, you can assess how well your plan is working.
Be sure to Follow us and Let's Engage!
Hollie Clere of The Social Media Advisor is a "#BeAwesome" Developer, Social Media, Brand Builder, Content Manager, Trainer and Author in LinkedIn, Facebook, Twitter, Blog, Google+, YouTube, Pinterest, Instagram, and the tools to manage them.
Click here for Social Media Training, Speaking and Strategy Consultations.
#CustomerService, Relationship Marketing, Social Media Marketing, target audience