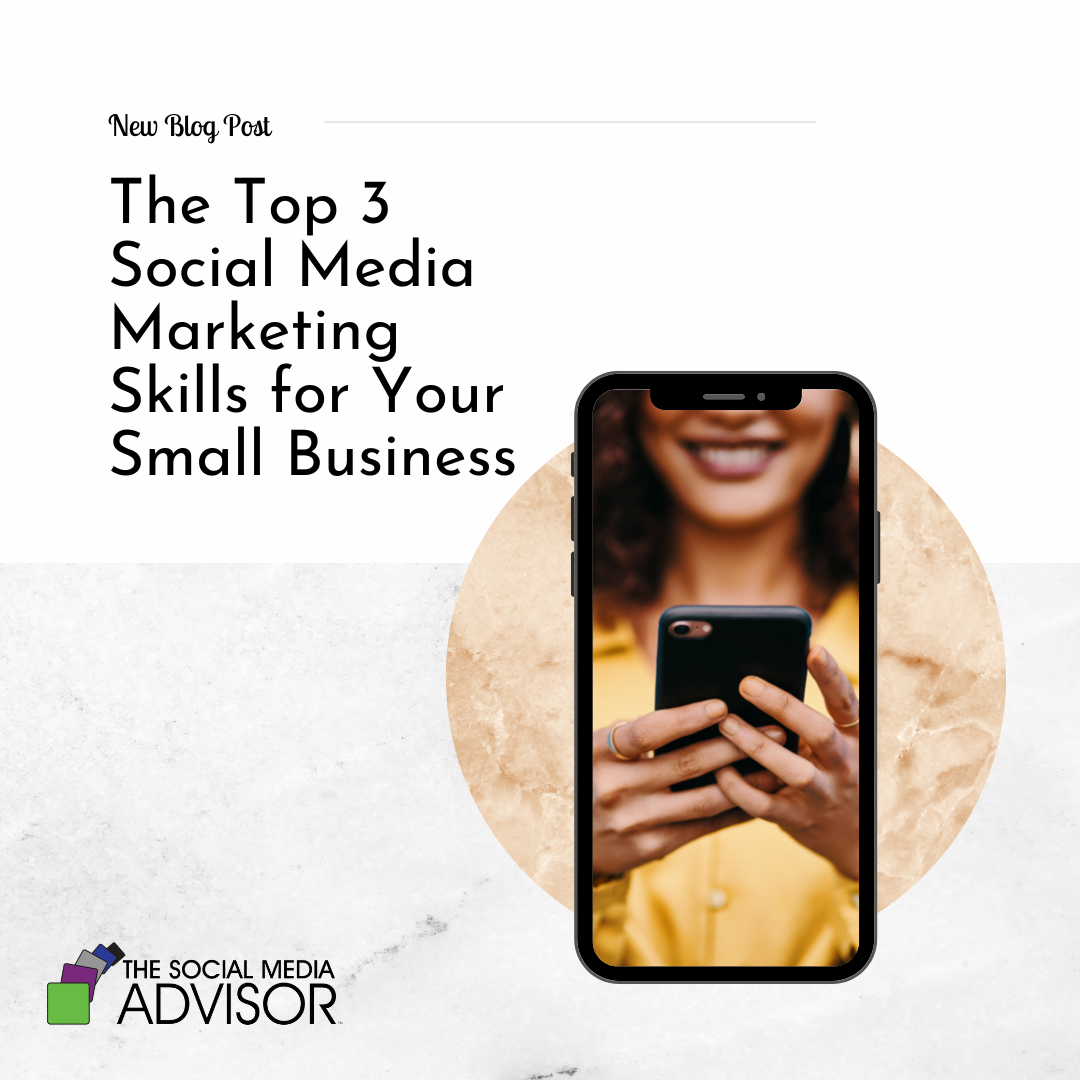 Social media marketing has changed quite a bit year after year since its inception. It will continue to do so. However, there are some things that remain true no matter what algorithm changes happen. These social media skills will always be invaluable and necessary for successful results.
Communication
All marketing is really about communication between a brand and an audience. Social media is no exception. If you want to excel on social, you'll need to improve your communication skills. In many ways, social media is the art of having an online conversation. Too many small businesses and brands stop at talking to their audience. That's easy to do: share information, share promotional information, share cultural content, etc. A true social media expert knows that this was never meant to be a one-way convo. Every caption, every graphic, every post should be created and shared with the intention of having a conversation with your followers.
Relationship Building
I'll keep saying it, but social media was always meant to be social. Are you looking for a quick sale or to build a relationship with an advocate that keeps coming back and tells other people how great your work is? That promotional post may accomplish the first but rarely helps with the second. If you are just going to post and walk away, then don't be surprised when your reach is low and your posts have zero engagement. Remember that this is a conversation and that you are working on building a relationship with your audience. Ask questions, connect with others, participate in conversations, respond to your comments, and send time actively engaging with posts on your preferred social media network(s).
Creativity
This one can get tricky because not everyone is creative. Also, creativity isn't something that shows up on demand all the time. While it's important to be consistent online, the same repetitive posts do not encourage people to view or engage with your posts. It's important to switch it up occasionally and allow yourself to be inspired when it comes to your own social media content.
If you are bored with your own online content, it's a guarantee that your audience is as well. One of the best ways to avoid this is to use the app and pay attention to the content that moves you, gets you to like, comment, or share. Make it a point to get outside of your comfort zone and actively work on creating creative posts that your audience will love.
Regardless of what changes online, building your communication, relationship, and creativity skills will always be at the top of the list when it comes to social media marketing.
Be sure to Follow us and Let's Engage!
Hollie Clere of The Social Media Advisor is a "#BeAwesome" Developer, Social Media, Brand Builder, Content Manager, Trainer and Author in LinkedIn, Facebook, Twitter, Blog, Google+, YouTube, Pinterest, Instagram, and the tools to manage them.
Click here for Social Media Training, Speaking and Strategy Consultations.