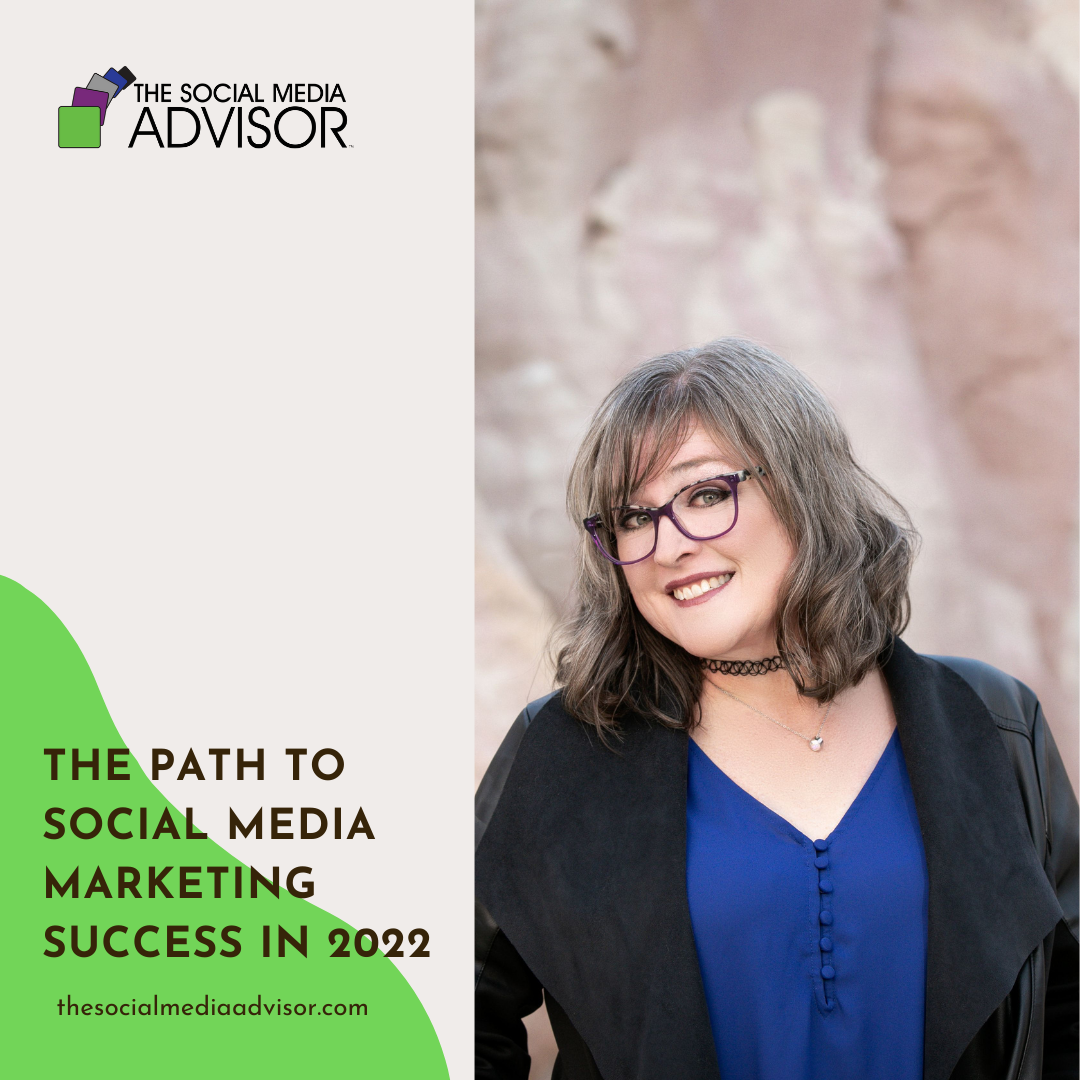 The Path to Social Media Marketing Success in 2022
While it's true that social media marketing always appears to be changing, our many years of experience in this field has taught us that the basics really stay the same. While the popularity of certain platforms comes and goes, how to find success on social media is more about your approach than it is about adopting early technology.
Here is our best advice for unlocking social media marketing success in 2022: 
Saturation
It's no longer the early days of social, which means that popular platforms are becoming more and more saturated with both brands and consumers. The larger the database, the harder it can be to stand out from the crowd. Plus, competition is growing fast. Marketers seem to have forgotten the days of marketing budgets and advertising and are putting a lot of effort into social media marketing hoping to get a BIG return for a small investment. 
While social media is becoming more valuable to both brands and users, getting found is more difficult than ever. If you want to reach your target audience on social, you have two options:
Invest in social media advertising.
Create outstanding and interesting content that your viewers actually want to interact and engage with
As you can imagine, only posting promotional information about your business is not going to attract the attention you need to be successful on social media in 2022. You'll need to either step up your content marketing game or your marketing budget.
Personalization
Customers want to deal with real people. The emergence of social media marketing has proven that audiences want to connect and communicate with brands in real time. Today's traditional customer service experience is broken. Long wait times, outsourced service people, and a lack of accountability have all contributed to an expectation that companies just don't care about people anymore. That changed when people could go to social media apps, like Facebook and Twitter, and get in touch with someone directly – who cared about their problem and wanted to offer a solution. Everyone wants to know they are being heard – and that includes your customers. Spend time on social media this year showcasing that you value your audience and customers, letting them know that their voice matters, and working to uncover their needs.
Engagement
The biggest mistake we see brands do on social media is ignoring their audience. The best content in the world isn't going to make an impact if your followers know you aren't really there. Batch content every month as much as you like, but it's imperative that when your audience engages with that content that you respond to them. Don't just 'post it and forget it' by leaving your people hanging waiting on a response that will never arrive. Your community will quickly discover that you aren't really there and they'll seek the connection and validation they are looking for elsewhere.
Social media marketing may be changing but the fundamentals of connecting with people remain the same. If your only goal is to get conversions, we recommend sticking to an advertising plan instead of investing time and money into content creation and distribution. If your goal is to build a loyal community that will eagerly turn into brand advocates for your business, then social media marketing is where your focus should be. Social media is a brilliant way to connect with your customers, promote your brand, get feedback from your audience, and increase your sales – but it only works if you are in it to connect and nurture relationships with your followers.
Be sure to Follow us and Let's Engage!
Hollie Clere of The Social Media Advisor is a "#BeAwesome" Developer, Social Media, Brand Builder, Content Manager, Trainer and Author in LinkedIn, Facebook, Twitter, Blog, Google+, YouTube, Pinterest, Instagram, and the tools to manage them.
Click here for Social Media Training, Speaking and Strategy Consultations.