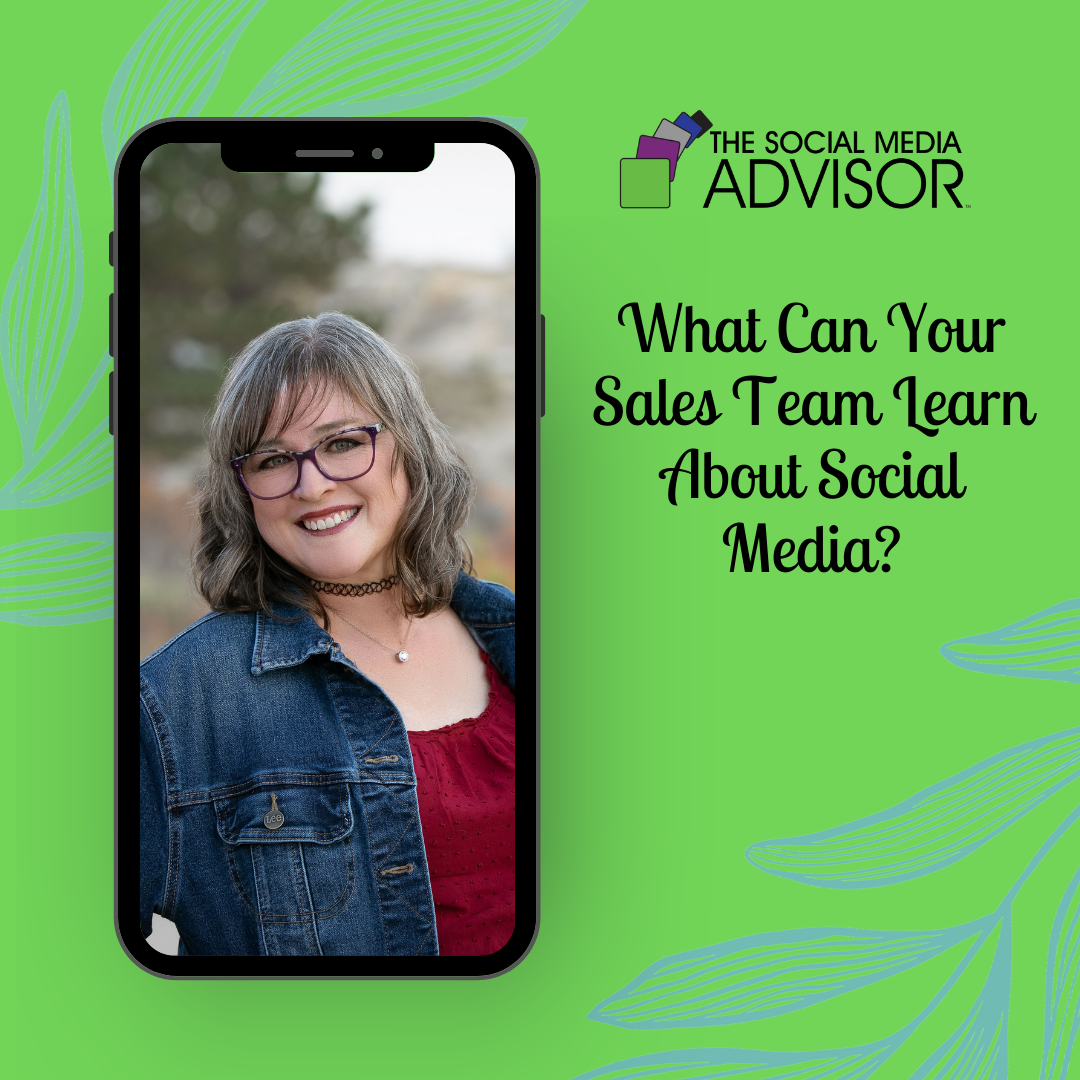 What Can Your Sales Team Learn About Social Media?
Your sales team is the face of your business, the front line of everything you do. They are the ones, out in the world, pounding the pavement, and living your brand in front of others. If you have a strong social media presence, your sales team can support you there as well. It can seem scary to have 'too many chefs in the kitchen' when it comes to your online presence, but a properly trained sales team is an organizational asset! 
Here are some things to consider when training your sales team to represent your company online:
Developing Their Online Presence
Each of your team members should focus on building out a robust online presence for themselves, as a representative of your brand. The first step we recommend is building out a comprehensive LinkedIn profile. A well-built LinkedIn profile, since each social media platform is a search engine, allows your employees to attach their profiles to all the keywords that will help them get found as well as build credibility and authority as an expert in your industry. 
Growing Their Online Presence
Once you have a baseline when it comes to an online presence, it's time to build and grow that impact online. Many people say that blogging is dead, but that's because people don't understand the real power and benefit of regularly posting content online. By posting articles and blog posts on the company website, within LinkedIn, and on industry-focused publication websites, your sales team will expand their reach, increase their online searchability, and strengthen their credibility. The goal is to be found online in all the places where a potential client might look for information about you and your company.
Learning to Use Hashtags to Reach More People
First, your sales team needs to understand what hashtags are, how to use them properly, and how they impact online reach and presence. Then, they need to learn how to utilize those hashtags to expand their own reach by searching industry-related hashtags often, to engage with others, and participate in online conversations. 
These are just three tips when it comes to training your sales team to maximize their impact online and add an Internet component to their sales strategy and goals. 
Are you looking for a social media company to train your staff on online marketing strategies and equip them with the tools to maintain engagement, spark interest through Linkedin and other social media platforms, and build a solid foundation company-wide? Contact us to set up a training session for your sales team to improve your online marketing efforts.
Be sure to Follow us and Let's Engage!
Hollie Clere of The Social Media Advisor is a "#BeAwesome" Developer, Social Media, Brand Builder, Content Manager, Trainer and Author in LinkedIn, Facebook, Twitter, Blog, Google+, YouTube, Pinterest, Instagram, and the tools to manage them.
Click here for Social Media Training, Speaking and Strategy Consultations.