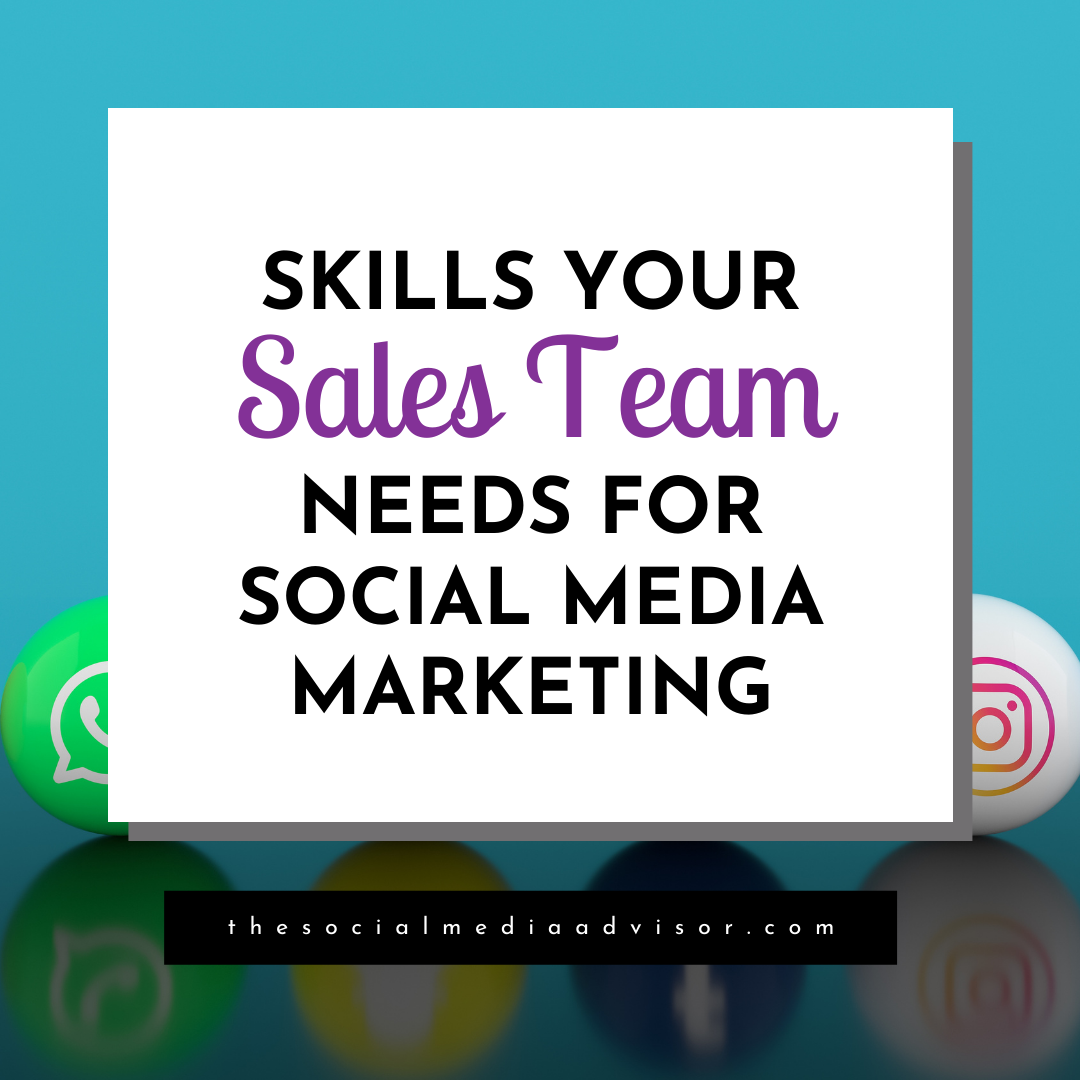 Does your sales team need training when it comes to supporting your social media marketing efforts? Social media training is an excellent way to get started with social media or learn how to use it more effectively within your business or organization.
When it comes to social media training, one thing that always stands out is that many salespeople don't understand their role in helping their company succeed online.
Connection to Customers
Social media training is a great idea for anyone that wants to learn more about using social media as a business tool. This includes people who are already working in marketing roles and want to expand their knowledge of social media, but it also applies to anyone who works in sales and wants to learn how to help their customers interact with their brand on Facebook, Twitter and other platforms.
Social media is powerful. It's also the fastest growing channel for customer engagement and marketing, which means it's only going to get more valuable in the future.
Sales teams are often responsible for managing client relationships and generating new business — both of which can be achieved through social media channels.
Relationship Marketing
Social media isn't just about promoting products; it's about creating relationships with customers and prospects, too. A well-trained sales team will be able to utilize social media in ways that go beyond simply pushing products onto site visitors. Your salespeople are the first point of contact for many of your prospects, and they can have a huge impact on whether or not those prospects become customers.
More Impact
It's easy for salespeople to fall into the trap of thinking that because they aren't using social media, it doesn't apply to them — but that's not true at all! Social media doesn't just affect marketing teams; it impacts every department within an organization. In fact, according to a recent study by IBM and Oxford Economics, companies that invest in improving their digital capabilities see higher returns on their investments than those who don't (upwards of $22 million vs $9 million).
Reputation Management
If a company has a strong presence on Facebook or Twitter, for example, this can improve its reputation among potential clients who may not have heard of them otherwise; therefore making them more likely to choose them over another company offering similar services at a lower price point.
Unfortunately, many companies don't have the resources to hire a full-time social media manager. That's where training comes in. With a little training, your sales team can become experts at using social media to support your marketing efforts.
Hollie Clere, of the The Social Media Advisor team, speaks on social media marketing topics and creates custom presentations, including our popular Social Media Sales Training. We are available to come to you with a keynote presentation, training seminar or workshop.
Are you ready to take your marketing campaign to the next level? Businesses that embrace social media often see greater customer engagement and increased sales. We can help your sales team set goals and achieve them. Whether you need a pitch-perfect keynote or compelling one-on-one training session, we can help you with social media strategy and execution. Let's talk about it!
Be sure to Follow us and Let's Engage!
Hollie Clere of The Social Media Advisor is a "#BeAwesome" Developer, Social Media, Brand Builder, Content Manager, Trainer and Author in LinkedIn, Facebook, Twitter, Blog, Google+, YouTube, Pinterest, Instagram, and the tools to manage them.
Click here for Social Media Training, Speaking and Strategy Consultations.