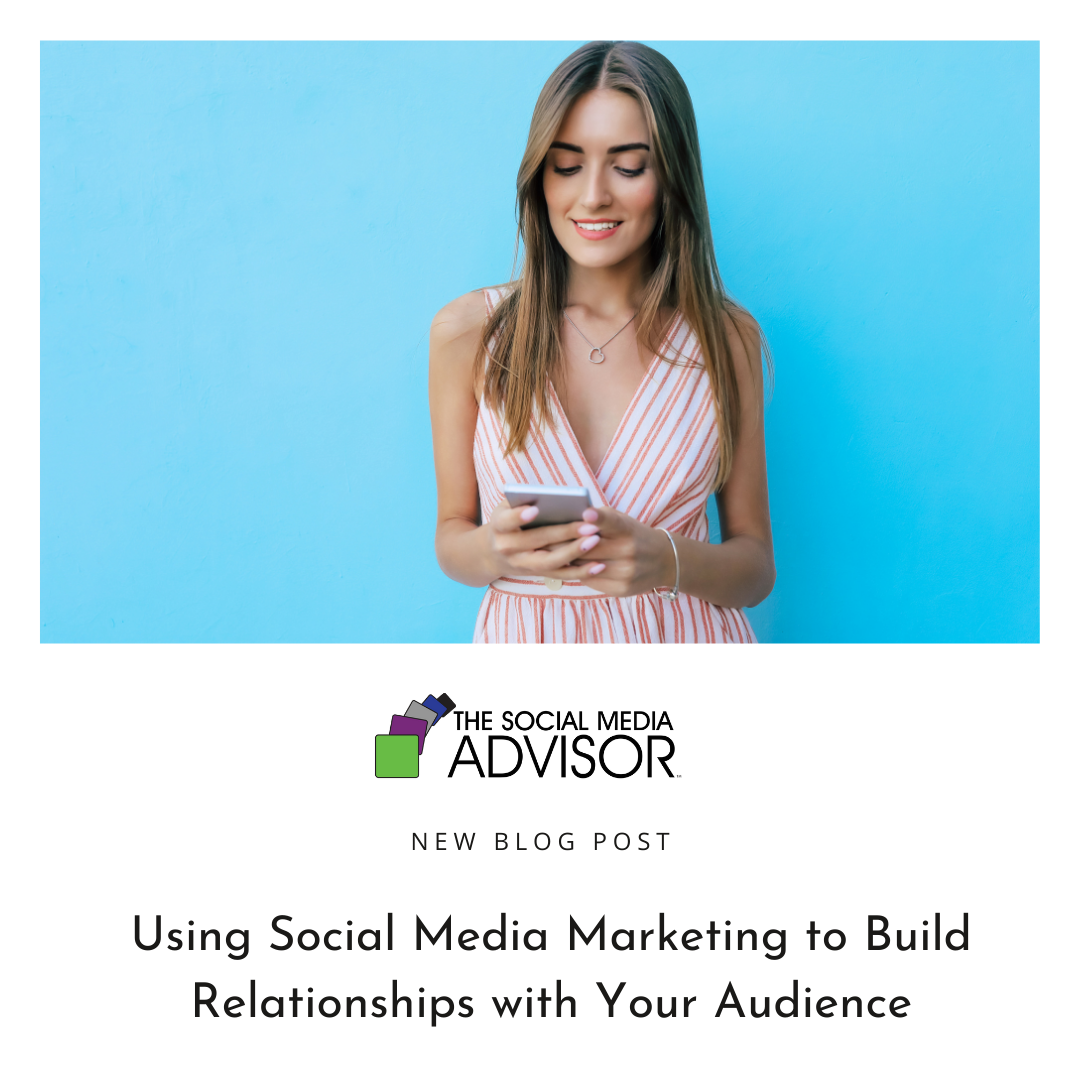 Using Social Media Marketing to Build Relationships with Your Audience
Many people believe they can make the cash register ring without building a presence on any of the social media platforms. While there are exceptions to every rule, most businesses need to establish an online presence, show up consistently, and post interesting content to attract their audience. 
Maybe you've got a website but a website alone is not enough. You have to drive traffic to that website. It's unlikely that people will just find it on their own.
Perhaps your main focus is in-person networking and word of mouth? These are both important but they scale so slowly and if the world shuts down, so does your connection with your audience.
If you are ready to build your online audience, here's where to start:
Create a Business Page or Account
You can't have a social experience with your community without being on social media. Sure, your friends and family will follow you first (on your business page), but if you are trying to build a business and want to run ads or look at numbers, you have to first have a personal account and then create a business page or account.  Then you have to have a strategy to build the audience and you have to stay on top of your analytics to determine what is and is not working.
Do It Right the First Time
Business owners get overwhelmed with setting up a social media account and will often rush through all the steps. Done is better than perfect, right? Well, it's better to have the business page than not have it – but there is so much potential when it comes to building out your social media account profile. Do it right the first time by building the profile out properly and fully with a robust bio, keywords, and brand messaging.
Creating & Sharing Content
Once your profiles are created, it's time to experiment with what to share. Develop an effective strategy through posting different types of content (including videos) and tracking what your audience responds to most. Consistency and commitment are important here. Many biz owners start strong and then fizzle out.
Reach More People with Advertising 
Once you have an idea of the days of the week, times of day, platforms, and content that works best for your people – it's time to invest in a targeted ad strategy. Create a low-dollar offering and experiment with targeted ads and custom audiences to test your results.
This is the path to finding and building your online audience. Once you have an engaged audience, you'll find that the other parts of running your business begin to sort themselves out.
Is it a struggle each month to create and post social media content for your business? Do you just not have enough time in the day to get it all done? The Social Media Advisor team are experts in helping you stay consistent online! We'll work with you to create an editorial calendar, messaging, and branded images aligned with your culture and promoting your business so you don't have to worry about it anymore! Find out more about our Monthly Social Media Support package on our website.
Be sure to Follow us and Let's Engage!
Hollie Clere of The Social Media Advisor is a "#BeAwesome" Developer, Social Media, Brand Builder, Content Manager, Trainer and Author in LinkedIn, Facebook, Twitter, Blog, Google+, YouTube, Pinterest, Instagram, and the tools to manage them.
Click here for Social Media Training, Speaking and Strategy Consultations.