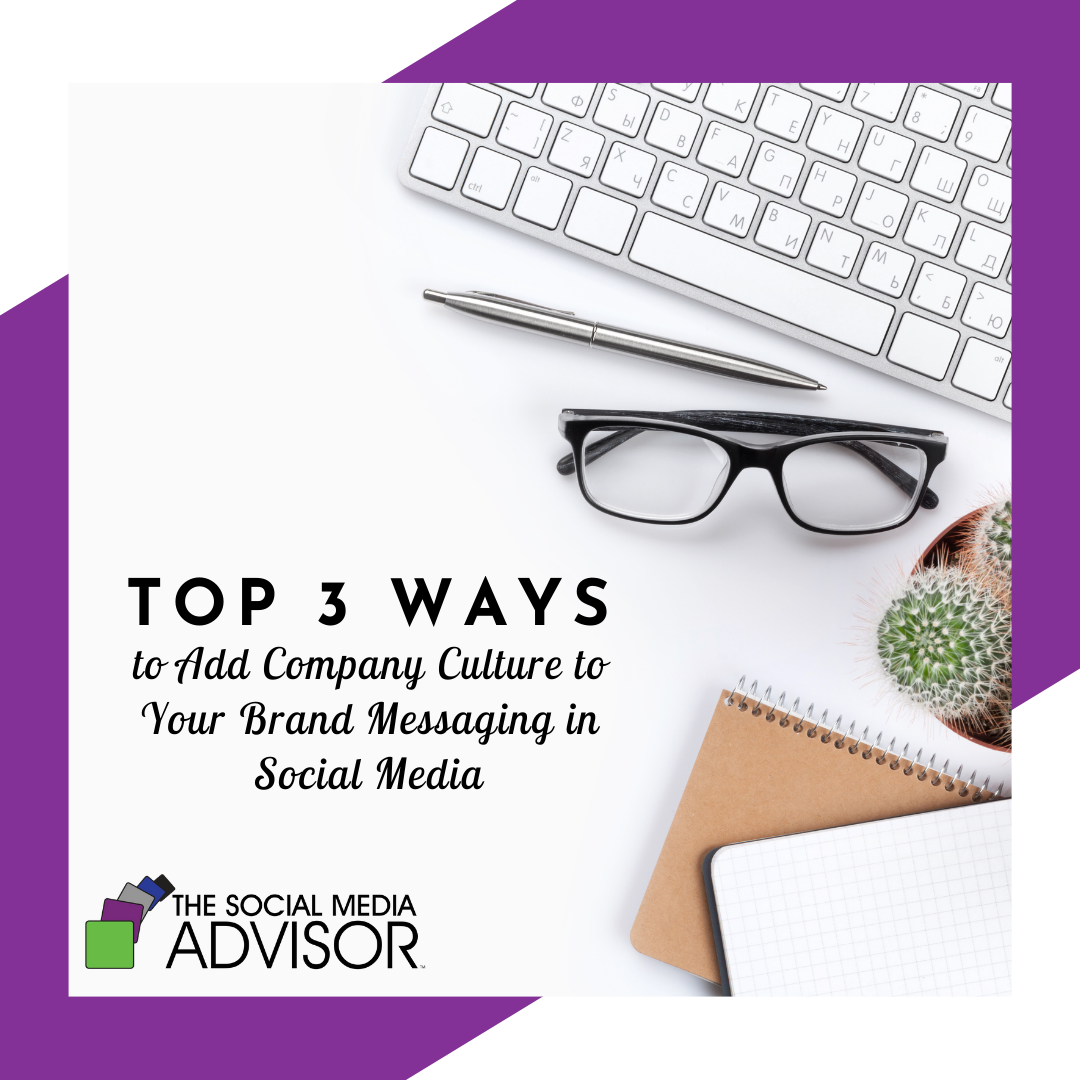 Top 3 Ways to Add Company Culture to Your Brand Messaging in Social Media
If you want your social media audience to be truly invested in your brand and it's success, sharing your company culture is a great way to show the world who you are, how you show up, and the impact you want to make in the world! Brand advocates don't just show up. You have to give people a reason to fall in love with your mission and vision. 
Your culture and company values can be represented in a variety of ways: 
Frequently Asked Questions
If you haven't been jotting down the questions you are asked about your business the most, you are missing out on an amazing opportunity to convert those into content for your audience. You can answer these questions in fun ways including social media polls, Share a GIF posts, or behind-the-scenes selfies to pull the curtain back and invite your audience into your world. These types of posts tend to be quite popular and inspire the most engagement. 
These questions are also fantastic ways to create brand stories that you already know your  people are interested in hearing.
Fun Holidays
If you browse DaysoftheYear.com you'll discover there is a fun holiday (or three) for all 365 days of the year. Some of these holidays will align with your brand and messaging. Take advantage of these days by creating social media posts, or entire marketing campaigns, that will resonate with your audience. This is a great way to show off your company's unique personality and demonstrate to folks what is important to you and your business.
Brand Photography
A headshot is nice but it rarely tells a story about your company culture. Brand photography is the solution to this problem. Not only will you have amazing photos to share on your website and in social media, branded photos are an awesome opportunity to showcase your company's personality, energy, and culture. Get the team together and have some fun! Your followers are there because they are interested in what you are putting out into the world, they'll love seeing you and your team in action!
Are you struggling with not knowing how to use social media for your business?  Not sure when to post, how to post, or what #Hashtags even are? Over three months, we will develop a roadmap of exactly how to use social media for your business in our Quarterly Roadmap Sessions.  We will work on your editorial calendar, branded content, ads, reporting, creating posts for higher engagement, and break through the fears and frustrations small businesses experience with social media marketing. Let's chat.
Be sure to Follow us and Let's Engage!
Hollie Clere of The Social Media Advisor is a "#BeAwesome" Developer, Social Media, Brand Builder, Content Manager, Trainer and Author in LinkedIn, Facebook, Twitter, Blog, Google+, YouTube, Pinterest, Instagram, and the tools to manage them.
Click here for Social Media Training, Speaking and Strategy Consultations.
company culture, Social Media Marketing, Social Media Strategy, storytelling, storytelling in social media