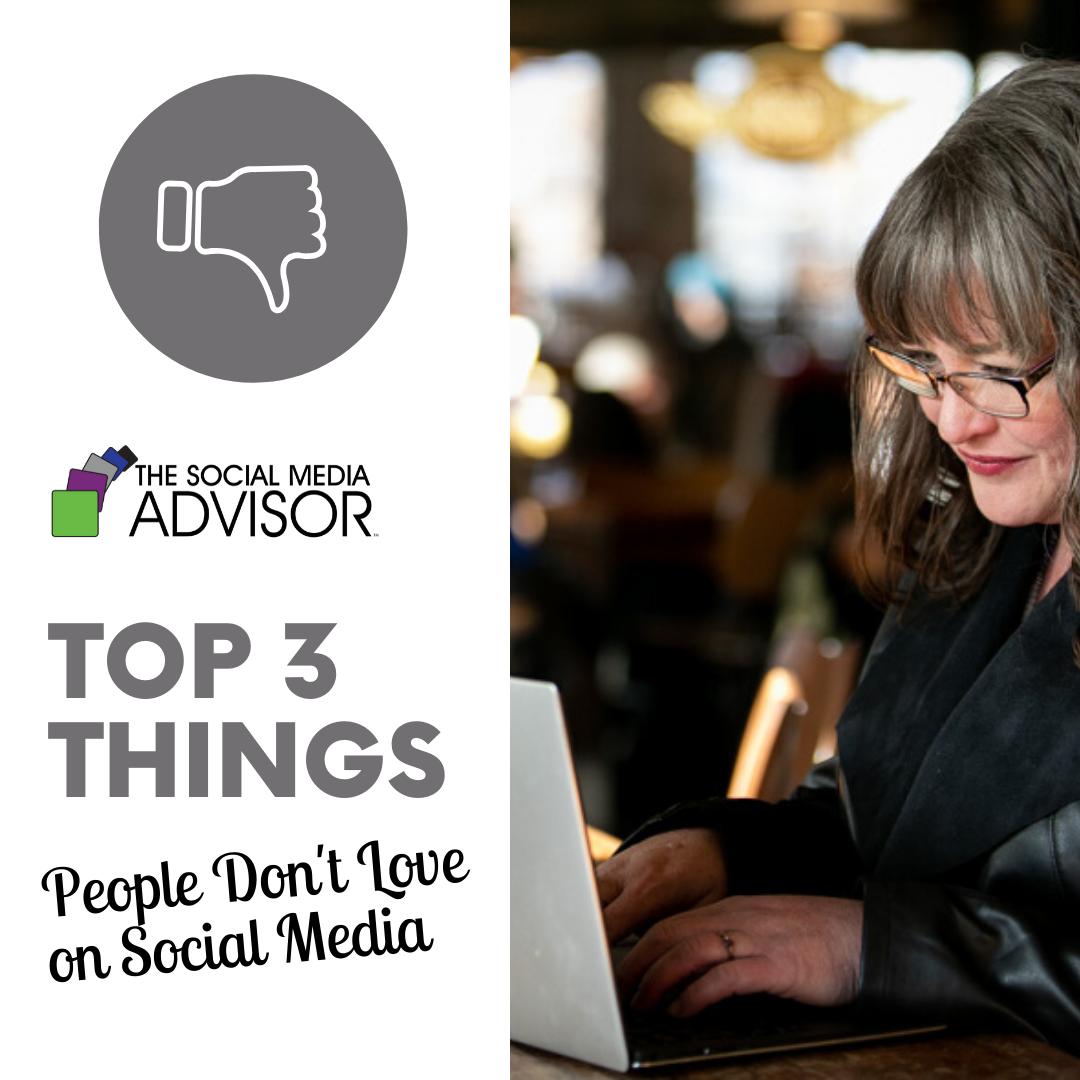 Top 3 Things People Don't Love About Social Media Marketing
It's no secret that people are becoming disillusioned with social media. This actually has much more to do with the way people use the social media platforms than it does with how the channels are actually structured. The owners of these platforms want you to have a good experience because, otherwise, you won't return. However, there are ways people and businesses are currently using social that are ruining it for folks.
Here are the top 3 things people don't love about social media marketing:
Being Sold
There's nothing more annoying today than having a complete stranger come at you with a sales pitch. Whether it's online or offline, we are savvy consumers and know how to locate what we need, when we need it. That makes it challenging for business owners seeking new customers for their product of service. Social media, in particular, was not created as a platform for consumers to find new ways of spending money. It was created to help people connect and build relationships.
Does that mean you shouldn't be selling on social media? Absolutely not. It simply means that the way you sell to people online should start with connection, building relationships, and establishing trust first. Once people start to know, like and trust you – they'll want to know what you do and how it will help them.
Lack of Connection
Many businesses are on social media today because they have been told they need to be, but aren't actually using social to engage with and connect with their audience. Posting for the sake of posting – and then complaining that you aren't getting any business – is based on the misconception that you can simply post and get results. Social media users follow you because they want to consume great content while connecting with real people.
No Transparency
It's well-known that people are often posting the best version of themselves on social media. However, social media users are looking to connect with, and build a relationship, with the person behind the brand. Otherwise, there's no reason to hang out or engage with the content on your page. They don't want just the most polished version of you – they want to relate with the struggles, setbacks, and failures – and the lessons learned – just as much as they want to consume the good stuff. Also, social media users can spot a fake a mile away! Just be the real version of you on social media and the right people will follow, literally.
Understanding why people dislike social media marketing will help you, as a brand, develop content and a social media presence that actually attracts people. Stop paying attention to what other people are doing and start building genuine relationships online. You'll find that this method works 1,000x better than just posting and hoping for the best.
Be sure to Follow us and Let's Engage!
Hollie Clere of The Social Media Advisor is a "#BeAwesome" Developer, Social Media, Brand Builder, Content Manager, Trainer and Author in LinkedIn, Facebook, Twitter, Blog, Google+, YouTube, Pinterest, Instagram, and the tools to manage them.
Click here for Social Media Training, Speaking and Strategy Consultations.
Relationship Marketing, Social Media, Social Media Marketing