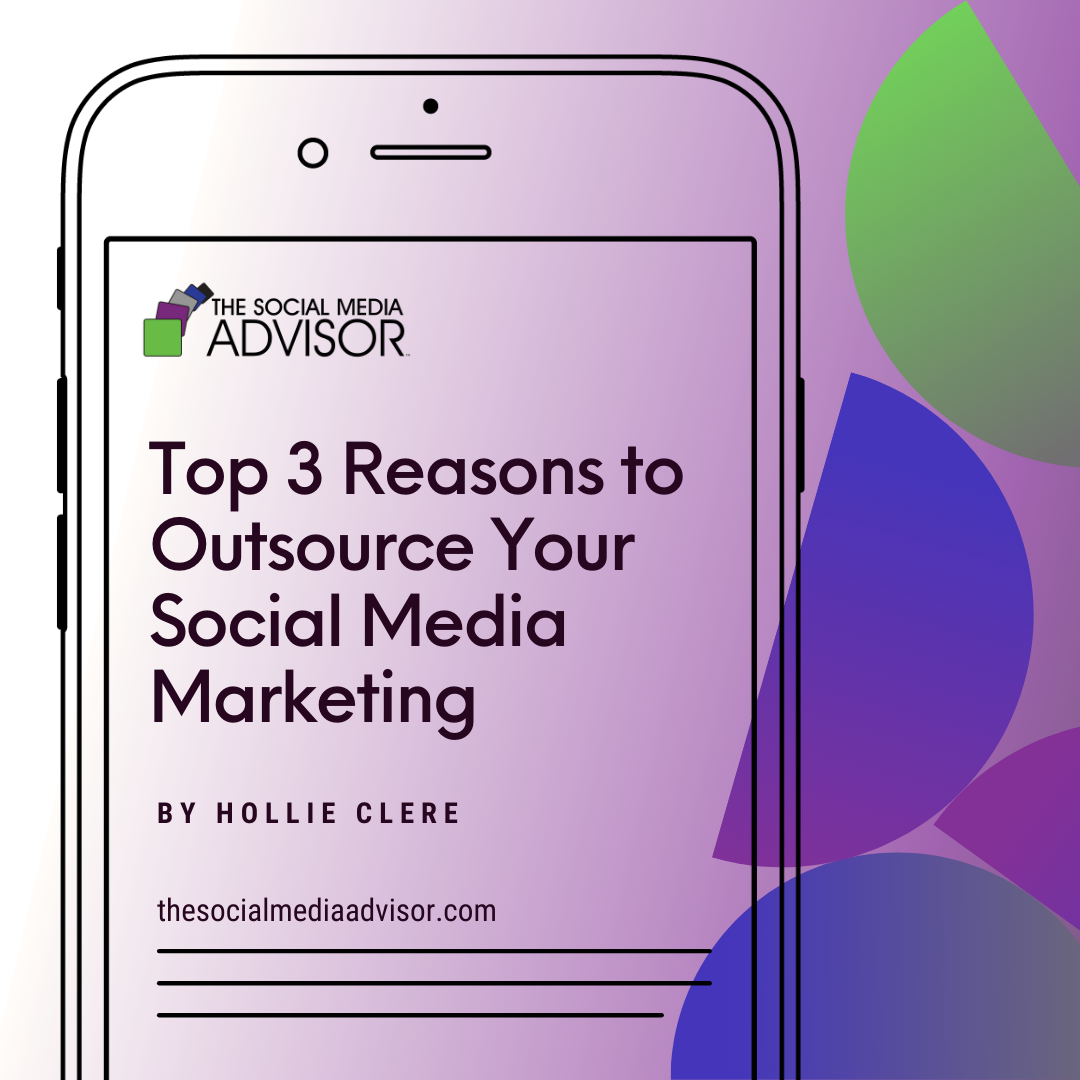 Top 3 Reasons to Outsource Your Social Media Marketing
If you find that you are running out of time scheduling your post, and you are wanting to maintain your lane in your business genius zone, this may be an excellent opportunity to outsource to a social media marketing company that will market your brand values, messaging, and branded images to your audience on your behalf.
Still not convinced that outsourcing your social media marketing is right for you? On the fence about the cost of bringing in an experienced social media team? We hear you. This is a big leap for your small business.
Here are our favorite three reasons to outsource your social media marketing:
Brand Storytelling on Social Media
Anyone can throw together an image for social media, but not everyone understands how to optimize a social media post to make an impact with your audience. That marketing intern that is still in school? They probably have no idea how to execute a post that tells your brand's story in a meaningful and engaging way. The real secret to getting engagement with your content is brand storytelling. This skill often doesn't come naturally to small business owners but it is a benefit of hiring an experienced social media company to handle your social media posts.
Do What You Love
One of the strongest arguments we have for outsourcing this work is that you didn't start your business to spend hours and hours on social media trying to figure out how to optimize your presence and produce results. We love what we do here at the Social Media Advisor. Social media marketing is our passion.
This is a win-win situation. You do more of what you love and so do we.
Consistency Without Frustration
If you are sick and tired of stressing out about what to post or feeling tied to your device each day, bring in a qualified team to keep you consistent and in front of your audience. The best part? Outsourcing doesn't mean you have to abandon posting on social media for your business. It just means you get to let go of the stress of having to be present and on point all the time.
In our two decades of social media marketing work, we have found a sweet spot in brand storytelling and are able to learn your company's language quickly through the optimization process and editorial calendar development. We have flexible and affordable options for you to maintain visibility on social media for your business. 
If you are using social media yourself, you may have noticed that you engage with pages that share content you can relate with. Simply posting is not enough. You need engaging content that is easy to find and interesting enough to like, comment, or share. Are you ready to define your story and build a long term relationship with a loyal audience? Let's do a Discovery Session to see which of our programs best fit your social media marketing needs.
Be sure to Follow us and Let's Engage!
Hollie Clere of The Social Media Advisor is a "#BeAwesome" Developer, Social Media, Brand Builder, Content Manager, Trainer and Author in LinkedIn, Facebook, Twitter, Blog, Google+, YouTube, Pinterest, Instagram, and the tools to manage them.
Click here for Social Media Training, Speaking and Strategy Consultations.