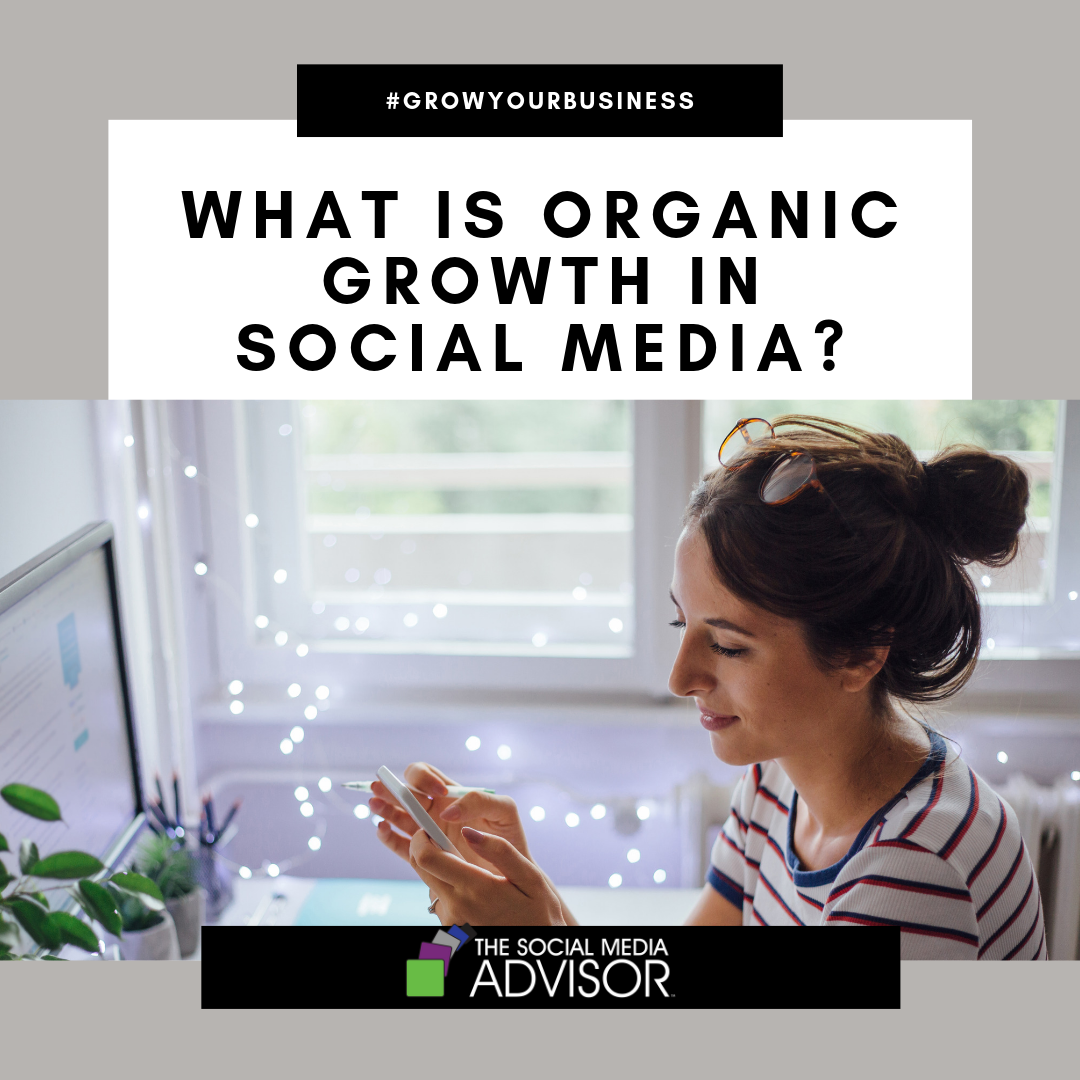 With all of the constant changes to social media algorithms, it can feel like organic growth is impossible. Not only are you never quite sure what still works, but networks like Facebook are making it harder and harder for your business posts to get seen.
Don't worry: All hope isn't lost. In fact, with a solid social media strategy (and a little elbow grease), it's still possible to build a thriving organic audience.
What is organic growth on social media?
"Organic growth" is a term that gets thrown around a lot in the marketing world. It doesn't always refer to social media, but it does always mean one thing: Free. It means leveraging your brand's existing content and depending on word-of-mouth referrals to gain a new audience.
In social media, it usually refers to the number of people who come across your posts without paid distribution. Some examples include:
Someone who is on Twitter right at the moment you post and saw your message organically
A person who saw your Facebook post because it was shared by one of their friends
Someone who searched a specific hashtag on Instagram and found your post that way
How to grow organic reach
We're not going to beat around the bush: Growing your audience organically takes some time and effort. But if you're on a tight budget, or you simply enjoy the loyalty that tends to come with an organic audience, it can't be beat.
Here are a few simple(ish) ways you can get started:
Keep things fresh: If your go-to social media post is a shared article from an outside source, switch things up! Try sharing behind-the-scenes photos from the office, live videos with helpful tips, or original blog posts. Keep track and see what performs the best, and then do more of it!
Use quality images: Images are a crazy important part of your social media presence, especially on a network like Instagram. Keep in mind: The photos and videos you share are the first things your audience sees, before your written caption. If what you post is sub-par, they're going to keep scrolling.
Know when to post: Various social media tools, including Facebook Insights, can tell you exactly which days and times your audience is most active online. By using this data, you can make sure you post when your fans are most likely to see it.
Focus on engagement, but don't bait your audience: Engagement is pure organic reach gold. The more people like, share, and interact with your post, the more people will see it. HOWEVER, you should never, ever post something with the express intent of gaining engagement – for example, "Comment with a smiley face if you love ice cream!" Most networks will penalize you for that.
This is just the tip of the iceberg. There are dozens of other tactics you can use to boost organic reach, if you're willing to put in the time. If you'd like to learn more about how your brand can incorporate these and other strategies into your online marketing plan, reach out today.
Our Social Power Program is the perfect way to bring you and your employees up to speed.
Be sure to Follow us and Let's Engage!
Hollie Clere of The Social Media Advisor is a "#BeAwesome" Developer, Social Media, Brand Builder, Content Manager, Trainer and Author in LinkedIn, Facebook, Twitter, Blog, Google+, YouTube, Pinterest, Instagram, and the tools to manage them.
Click here for Social Media Training, Speaking and Strategy Consultations.