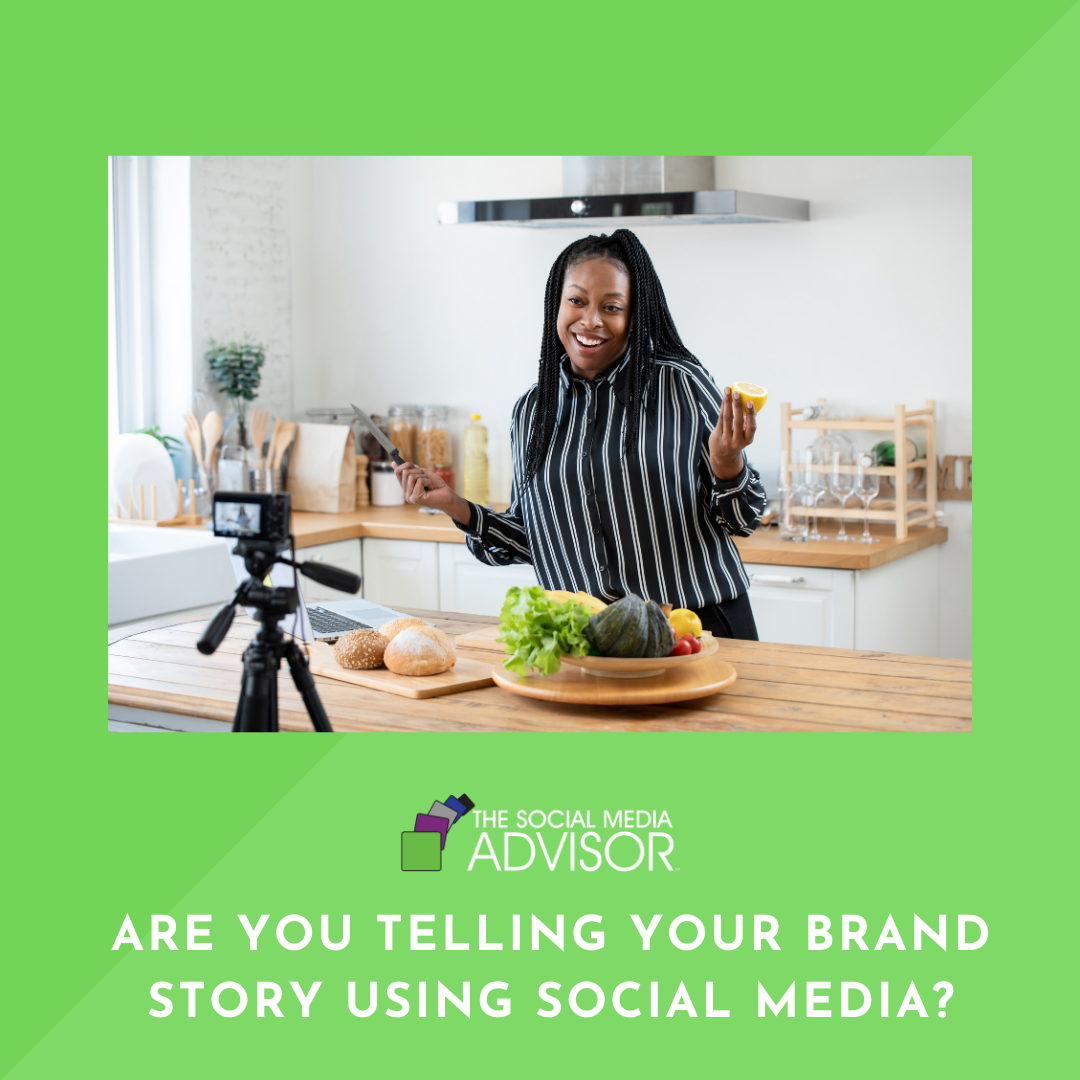 Are you currently using social media as part of your business marketing strategy? If yes, have you been successful this year in growing your audience and connecting with them on social? If not, are you ready to give social media marketing a try to grow your business in the new year? 
Our team has over a decade of experience supporting service-based businesses with building their social media presence and engaging with their audience online. We've found that the most effective tool for social media marketing is incorporating brand storytelling into your content.  
Let's break this down for you:
Know, Like, & Trust
Yes, social media marketers are still talking about know, like, and trust. Why? Because it's the proven method for capturing attention and converting people into followers and paying clients.  
It's rare for someone to see your content once and then pull out their wallet. Trust is what convinces buyers to make a purchase. To earn trust, you must first grab your target audience's attention (so they know who you are), then provide content that allows that audience to get to know you better (so they begin to like you). Once they like you, they will start paying attention to what you put out in the world. This process builds the trust needed to convert someone into a paying customer or client. 
Building Your Influence
Our team works with a lot of new and small businesses. We regularly consult with business owners that have little to no online presence on how to build their social proof and influence online. In a world that is so saturated with competition, with businesses working daily to earn the attention of their audience, not having a presence at all is a liability. If a lead can find nothing about your or business during a five minute Google search, it's almost a guarantee that they'll move onto a competitor with a better online presence.
Social media is a great marketing tool when it comes to building your online presence and presenting yourself as a legitimate business. Trust us, you want to be a business that takes advantage of these platforms with millions of people using them daily to reach a larger audience. However, it only works with business owners who are committed to consistency.  
Brand Storytelling 
To engage with a social media audience, you need to share content that is inspiring, motivating, educational, or entertaining. Did you notice that I didn't say your content should be promotional?  
To sell in the 21st century, your sale needs to be subtly packaged around content that your audience actually wants to consume and engage with. Storytelling is a proven method for capturing attention and building an audience. We all have stories to tell and your business has a meaningful story behind it. The key is to take that story and package it into content your ideal client wants to see. The use of brand storytelling can really showcase your products, services, and your culture – when done with your audience in mind.
Simply posting content isn't enough to get the traction you need to be successful with social media marketing and success doesn't happen for anyone overnight. If you are ready to make a commitment to marketing your business on social, and earning social proof and building trust with your audience, we highly recommend a brand storytelling strategy. Your audience is incapable of connecting with you if all you post is sales and promotional material. 
If you are using social media, you are probably only engaging with pages that share relatable content. Are you wanting to define your story and build a long term relationship with a loyal audience that finds YOUR content enjoyable and relatable? Let's do a Discovery Session to see which Social Media Advisor programs best fit your needs.

Be sure to Follow us and Let's Engage!
Hollie Clere of The Social Media Advisor is a "#BeAwesome" Developer, Social Media, Brand Builder, Content Manager, Trainer and Author in LinkedIn, Facebook, Twitter, Blog, Google+, YouTube, Pinterest, Instagram, and the tools to manage them.
Click here for Social Media Training, Speaking and Strategy Consultations.