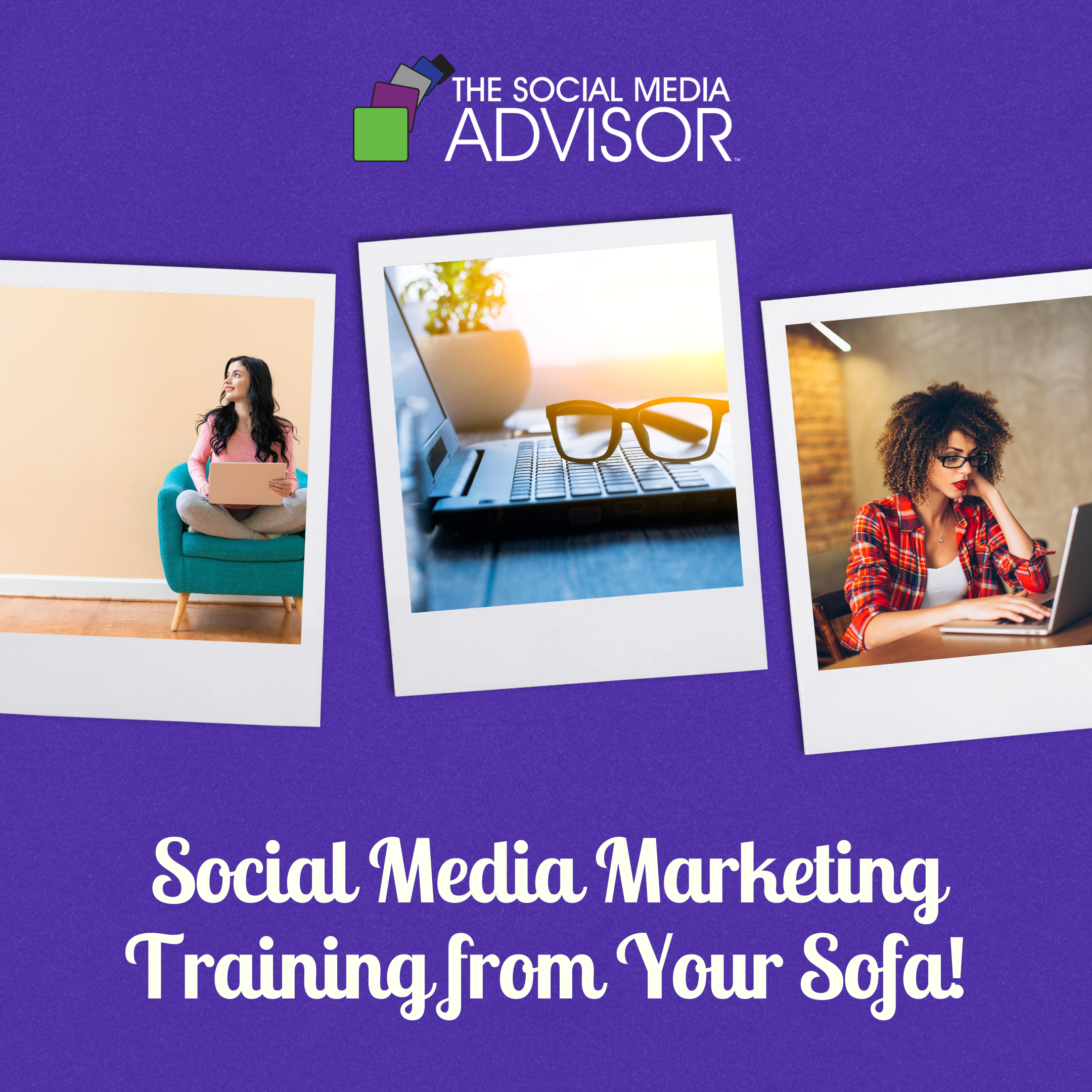 Social Media Marketing Training from Your Sofa!
After more than a decade of experience in social media marketing, our team understands how confusing and frustrating it can be to keep up with all the social media platforms, news, updates, algorithm changes and best practices required to build a solid social media marketing strategy for small business owners. That's why we created the Social Power Program.
The Social Power Program is an online training program for companies and business owners looking to be more deliberate and educated with their social media marketing efforts. From the comfort of your desktop or computer, access a library of social media knowledge and expertise that you can view when it's most convenient for you and your schedule.
Facebook Group Resource Center
One of the most powerful tools we've created for our Social Power Program students is our Facebook group. Available to subscribers of the program, this is a supportive community where business owners can turn to for valuable information and connection. We like to think of this area as both a mastermind learning and connection opportunity, as well as a place to find accountability partners or support and to keep you on track with your social media marketing goals.
Monthly Ask the Expert Sessions
Got a question that can't be quickly answered in our online group? Our Monthly Ask the Expert sessions bring the community together for virtual learning, collaboration, and step by step instructions to break through social media marketing challenges. Each session is recorded and available to all members so if you can't make it live you still get the benefit of the training and information. Our subscribers love this time of connecting and learning from each other in real time.
Are you looking for social media training you can participate in, right from the comfort of your home?  Join others utilizing our 40+ video training series that you can participate in, at your own pace, from your home.  We have a Private Facebook Support Group, Monthly Ask the Expert Mastermind Sessions, FREE Ebook and regular new videos to support your marketing. Learn everything from creating the editorial calendar, to creating custom branded images, to the best use of hashtags, to paid ads and reporting by joining the Social Power Program.
Be sure to Follow us and Let's Engage!
Hollie Clere of The Social Media Advisor is a "#BeAwesome" Developer, Social Media, Brand Builder, Content Manager, Trainer and Author in LinkedIn, Facebook, Twitter, Blog, Google+, YouTube, Pinterest, Instagram, and the tools to manage them.
Click here for Social Media Training, Speaking and Strategy Consultations.