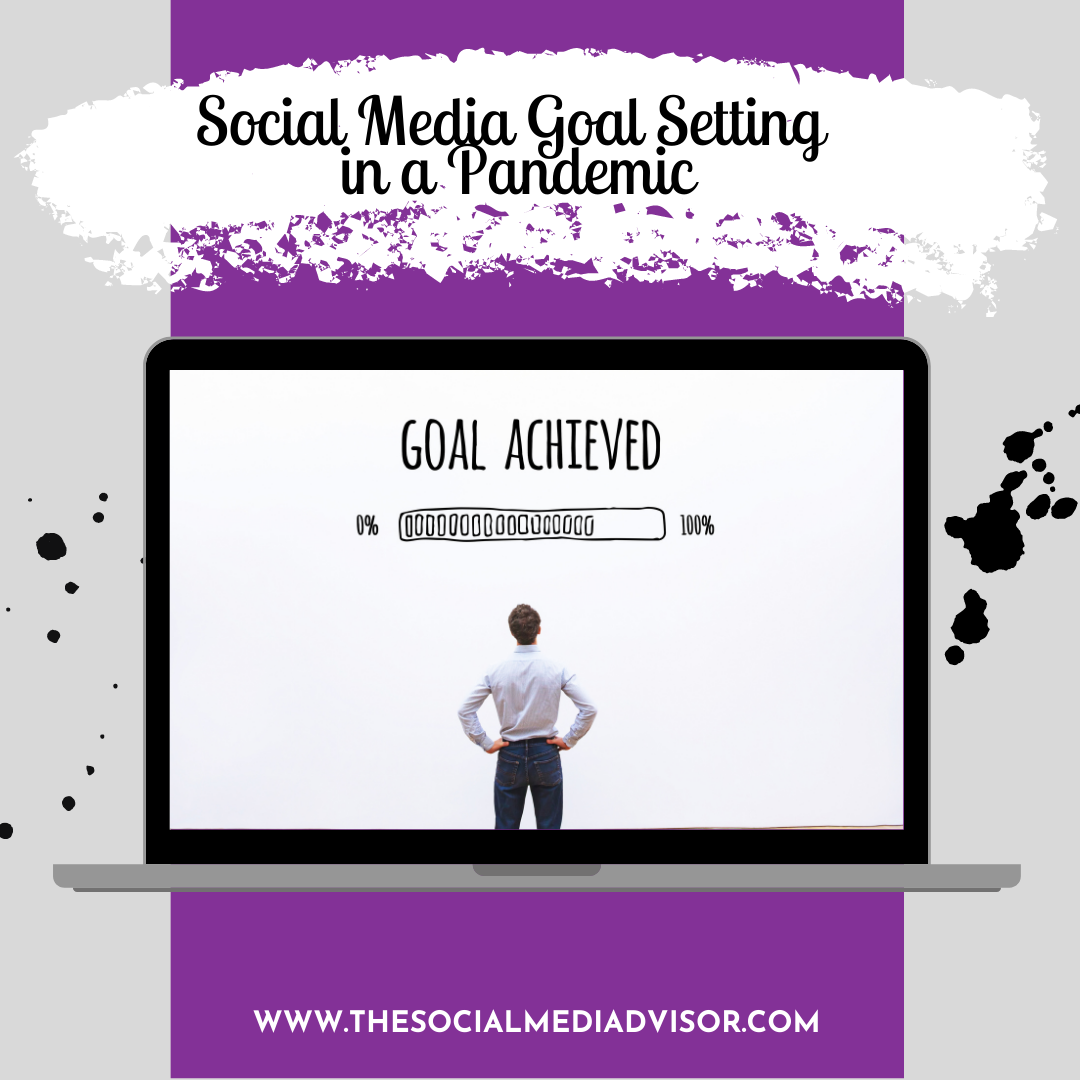 Social Media Goal Setting in a Pandemic
Last year was a 12-month period like most of us have never experienced before. It felt like a roller coaster of emotions and decision-making felt treacherous and overwhelming. If you struggled to figure out how to make the most out of your social media marketing in 2020, you certainly weren't alone. 
However, the light is beginning to dawn again and it's time to sort out your goals for social media marketing in 2021. Here are our best tips for both short-term and long-term goals to propel you into success this year.
Short-term Goals
Consistency
Many business owners fell off the wagon in terms of consistency in 2020. Unsure what to post and often concerned about posting the wrong thing, showing up consistently on social media got pushed to the back burner. Well, it's a new year and it's time to put yourself back out there! People won't find you if you aren't showing up and consistency is what gains attention and earns the trust of your audience.
Social Advertising
One of the things that happened during the pandemic is that people spent more time online and on social media than ever before. If you haven't put together an ad strategy for your chosen social media platforms, now is a great time to start. Ads can deliver decent results with smaller package offers and this could be a smart entry point for your business and help you get warmed up to the idea of investing in social media advertising.
Robust Profile Optimizations
Now is the time to revamp your social media channels to get found by your people so you can make a bigger impact with your work. Every word matters. We help small businesses, like yours, maximize the potential of their social media profiles. A great profile, with the right keywords, will help your business get found and will convert your audience from followers to customers.
Long-term Goals
Relationship Building
What are you doing to nurture your existing relationships and build new ones? The pandemic made it more difficult to connect with people but humans are innovative and inventive. Networking went virtual in a big way in 2020 so there's no excuse to not make the time to connect with the people in your professional network and start establishing new relationships. Looking for a new networking group in the Southeast Denver area that hasn't closed up shop during the pandemic? Check out the Southeast Denver Chapter of Webo Network.
Conversation & Social Engagement
Social media was always meant to be social but too many small business owners post content and then walk away. If you are truly trying to build relationships on social, you'll need to spend time engaging with conversations and starting many of your own. Your community can tell whether or not you are there for them online and they'll only be there for you if you show up first.
Are you ready to hit the grounding running with social media this year? The pandemic may have set your business back but this isn't a hurdle that you can't bounce back from. Book a session with us to find out about our Robust Profile Optimizations for your social media profiles or to get support on becoming more consistent on social media this year!

Be sure to Follow us and Let's Engage!
Hollie Clere of The Social Media Advisor is a "#BeAwesome" Developer, Social Media, Brand Builder, Content Manager, Trainer and Author in LinkedIn, Facebook, Twitter, Blog, Google+, YouTube, Pinterest, Instagram, and the tools to manage them.
Click here for Social Media Training, Speaking and Strategy Consultations.