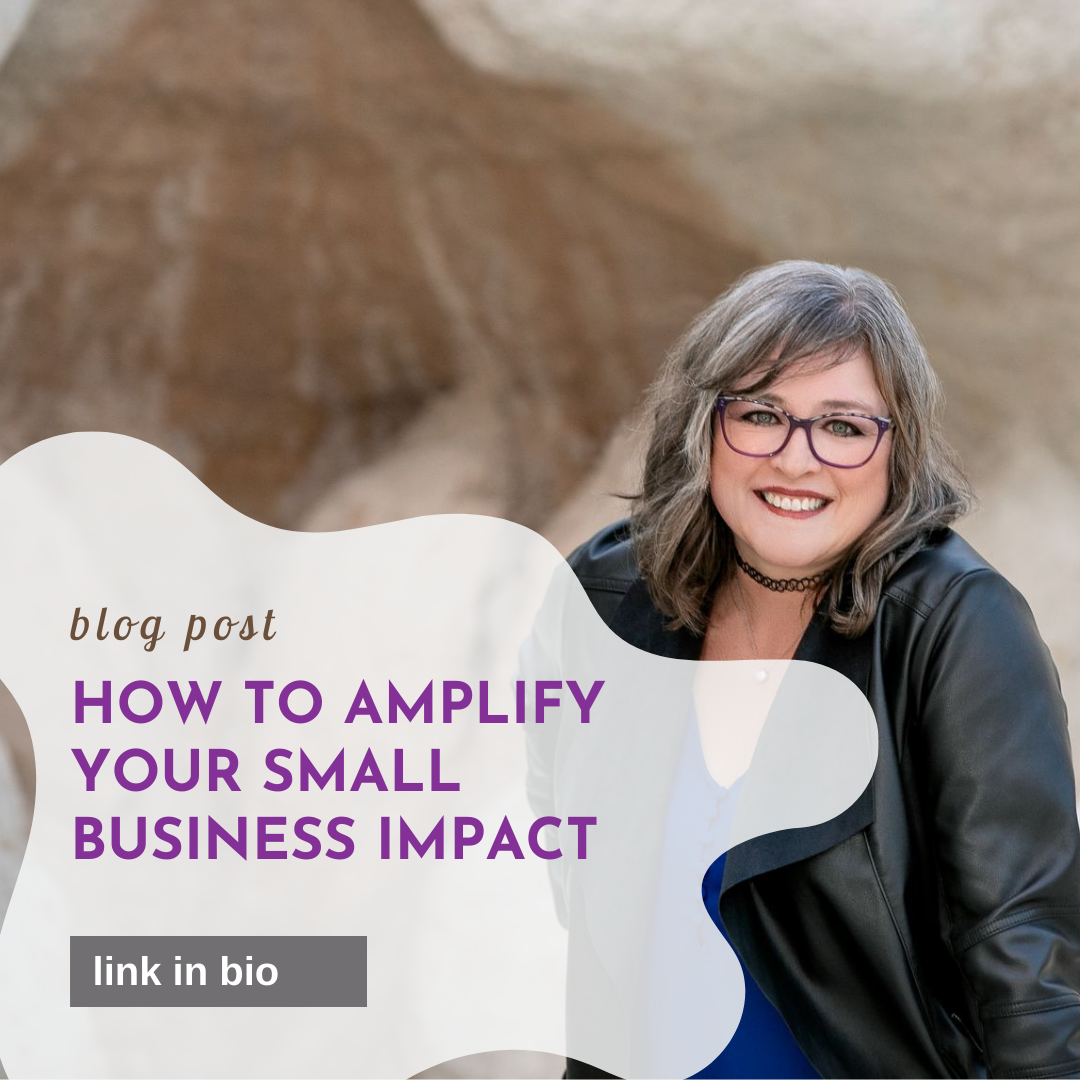 How to Amplify Your Small Business Impact
I am so excited about the opportunities that are available to small businesses in the coming year.
Also, I'm a little nervous since the traditional marketing methods are becoming less effective.
As a result, small businesses need to be creative and strategic with their marketing efforts.
As a small business owner, you wear many hats and even more responsibilities. But with some forward thinking and strategic planning, you can have a significant impact on your community and the world.
How can your small business make a big impact in 2022? Here are some ideas:
Build a Community
The best small businesses are the ones with a community around them. They are the ones that tell a story, build trust and have a loyal following. These communities, when properly engaged and motivated, can help you make an even bigger impact as a business owner this year. Leveraging that trust in a genuine way is powerful. But, first, you have to have a community of your own to leverage.
Become an Industry Influencer
Whether you're a health coach or an entrepreneur selling gourmet dog food online, if you're making money online, you're an influencer. The concept of influencers is relatively new but growing like crazy. According to an article on Forbes, there are now over 1 million influencers worldwide, and the number is growing by 10% each year.
In an age where every small business owner can be a thought leader, don't leave potential on the table by keeping your head down and just working on projects.
Everyone loves learning new things and gaining new knowledge. If you want to become an influencer in your industry, then you will need to create great content that people want to hear about. You don't have to be a professional writer or journalist, but you do need to be a good storyteller.
Get Active
Be active in your community – Getting involved in local charities or hosting fundraisers can help you connect with other business owners and members of your community. These connections are the fuel for the impact you want to make. Whether you already have an idea to improve your local community, or are seeking to join others who are making waves, the first step is to get out into the world and meet people. Have important discussions about local needs and possible solutions.
Here's the thing: we all have the ability to make a bigger impact than we think. It might not be in large, overarching ways, but that doesn't mean our voices don't matter. In fact, even small steps often lead to big results. And if all of us work together—in our individual ways—we might just spark some serious change this year. Which means success for you AND your community!
Be sure to Follow us and Let's Engage!
Hollie Clere of The Social Media Advisor is a "#BeAwesome" Developer, Social Media, Brand Builder, Content Manager, Trainer and Author in LinkedIn, Facebook, Twitter, Blog, Google+, YouTube, Pinterest, Instagram, and the tools to manage them.
Click here for Social Media Training, Speaking and Strategy Consultations.