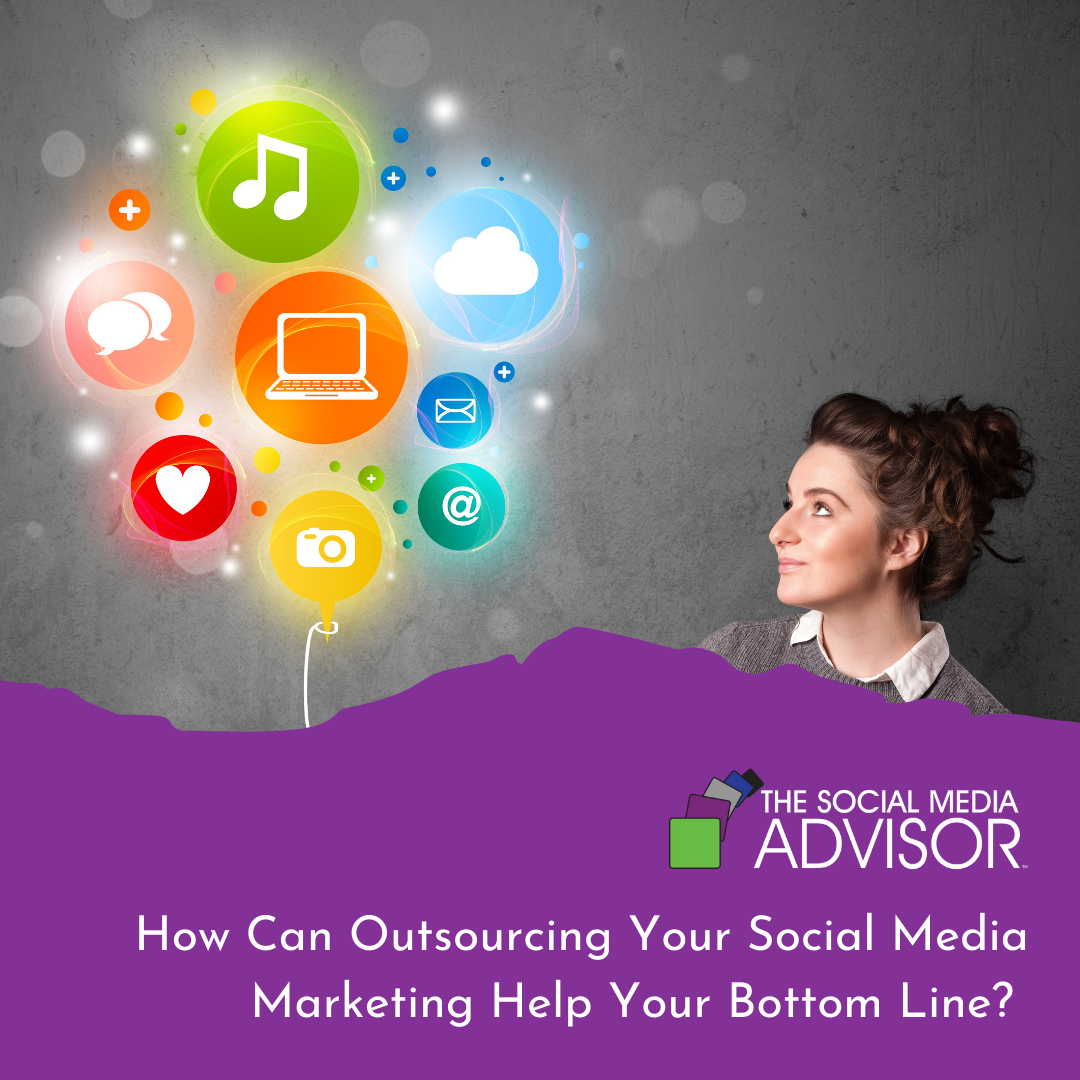 How Can Outsourcing Your Social Media Marketing Help Your Bottom Line?
There aren't many influencers on social media these days that aren't outsourcing some part of their social media marketing to others. While they are the faces you see when you login in, the process of creating and sharing content on social is a multi-step process, involving many different tasks including strategy development, copywriting, graphic design and image creation, idea generation, scheduling, hashtag strategy, and placement.
All of these tasks can be overwhelming for a small business owner. Is it time to outsource your social media marketing? Here are some things to think about:
Avoidance, Procrastination & Dread
Avoidance, procrastination, and dread are three practices guaranteed to result in failure. If you find that creating content and scheduling social media posts is something an activity you avoid, procrastinate, and dread, it's definitely time to outsource your social media marketing to an expert. Even with good intentions, something that's never getting done is an area of your business that fails to produce results.
What is Your Time Worth?
We both know that you didn't start your business to spend all your time on social media. Part of the reason you became a business owner was to create more freedom in your life to pursue the things that are important to you. Each hour you spend on social media marketing each month detracts from your time freedom.
If you average out the amount of time it takes you to create and schedule your social media posts each month and multiply that by your hourly rate – you may find that outsourcing this responsibility doesn't cost you as much as you think.
What's the Real Cost?
If you think about marketing for your small business as a spoked wheel, there are many areas that need attention all year long. In order for your marketing efforts to live up to their fullest potential, each spoke of the wheel must be a priority. If one (or more) of these areas do not receive the attention and focus they deserve, it impacts your business' ability to reach people and achieve desired results. The real cost of not outsourcing the marketing tasks that you don't have time for is amplified in this lack of results. Nothing produces nothing, every time.
Only you can determine the right time to bring on social media team for your business. At some point, your business should be going so well that you'll need to either hire a team member or outsource the work to a social media management company.
Are you finding it is getting more difficult for you to post about your business in social media due to time and energy restraints? The Social Media Advisor team can create a custom editorial calendar for your business, create on-target messaging and branded images aligned with your culture, and get it scheduled each month – taking this huge task off your plate entirely! Ask us more about our Monthly Social Media Management service!
Be sure to Follow us and Let's Engage!
Hollie Clere of The Social Media Advisor is a "#BeAwesome" Developer, Social Media, Brand Builder, Content Manager, Trainer and Author in LinkedIn, Facebook, Twitter, Blog, Google+, YouTube, Pinterest, Instagram, and the tools to manage them.
Click here for Social Media Training, Speaking and Strategy Consultations.
monthly social media management, Social Media Management, Social Media Manager