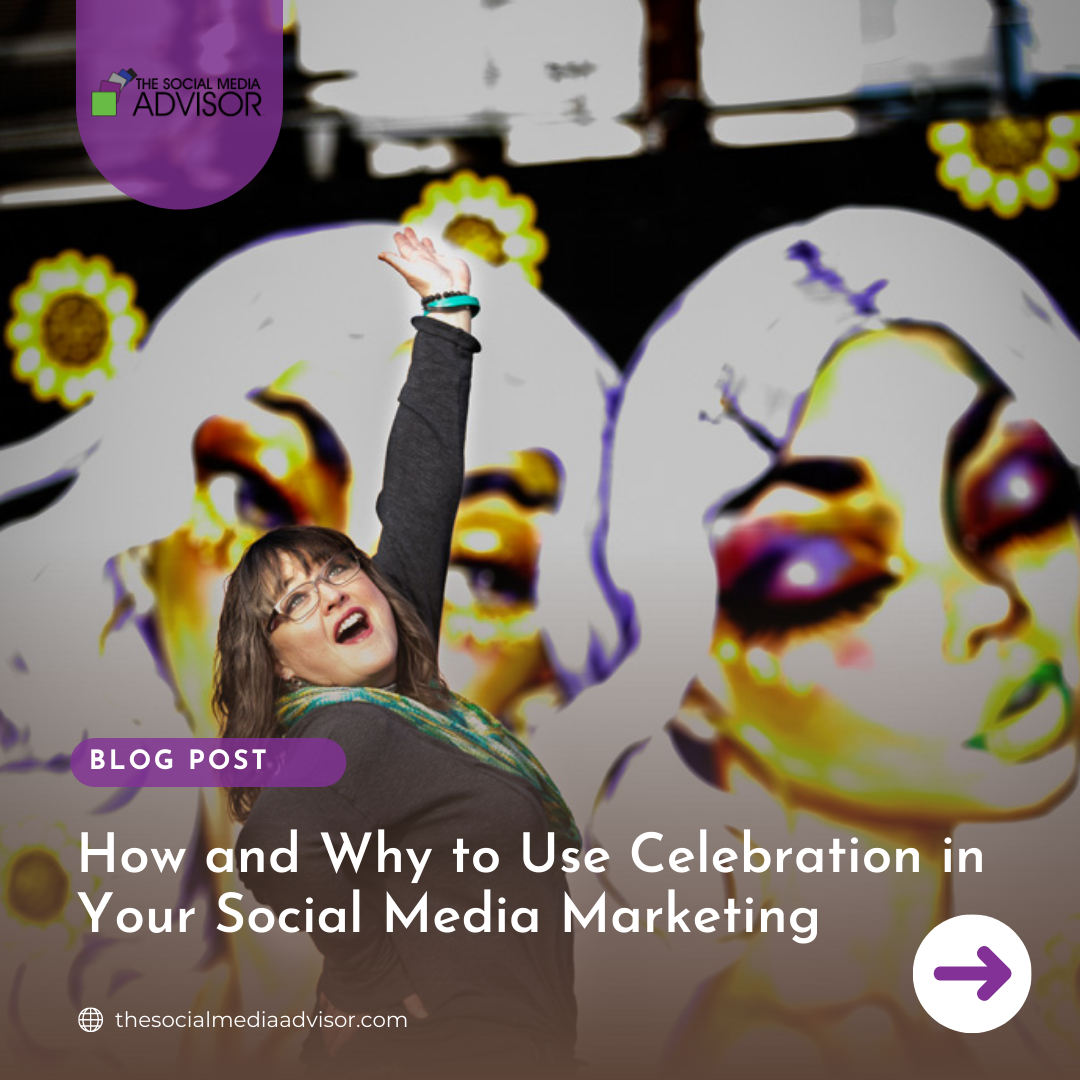 How and Why to Use Celebration in Your Social Media Marketing
What goals have you set with your marketing that you can celebrate on social media?  What do you have coming up that is celebration worthy?  What goals are you willing to share with your audience so they can celebrate with you?  People won't know what to celebrate or even how you serve unless you share your successes, big and small, with them.
Why You Should Celebrate Online
Friends, family, customers, clients, and even casual acquaintances enjoy a good success story, especially coming from someone they know, like, and trust. This is an amazing opportunity to boost engagement on your posts, connect with your audience, and give everyone something to smile about. No social media page should be 100% salesy or promotional and this is an excellent moment to interact with your followers in an organic and memorable way. I wouldn't recommend selling anyone in a celebration post. Just allow those good vibes to get you in front of the people who care and to brighten up their day.
Humility vs Ego
One of the things that keeps small business owners from sharing their successes online is the fear that they'll be seen as bragging, boastful, or egotistical. While it's true there is a fine line between humility and ego, your people genuinely want to celebrate your wins with you. Also, your wins can be inspirational and aspirational for others. You never know when something you do or announce will motivate another to go for their next win. The fact that you are even concerned about this tells me that you've got a good head on your shoulders. Just don't let your fear of being seen as bragging keep you from celebrating with your people. These milestones are memories and are worth spotlighting.
The Intersection of Celebration & Gratitude
Did you know that celebration is just a form of expressing gratitude for things that have gone well and for the people who've helped you get to where you are? And, gratitude is good for your health (and your business). There is so much to be grateful for on any given day. You don't need an award to celebrate reaching a milestone, signing on a new client, or forming a new partnership. 
Celebration is attractive. We all want to feel good. People need regular doses of happiness, joy, gratitude and hope. You can lead the way by role modeling the benefits of celebration on your social media channels.
Want something to celebrate three months from now? Let's work together to optimize your online bios and profiles, create a social media strategy that works, or sign up for monthly social media support to help your business grow to LIMITLESS proportions. Give the Social Media Advisor team a call today to discuss options.

Be sure to Follow us and Let's Engage!
Hollie Clere of The Social Media Advisor is a "#BeAwesome" Developer, Social Media, Brand Builder, Content Manager, Trainer and Author in LinkedIn, Facebook, Twitter, Blog, Google+, YouTube, Pinterest, Instagram, and the tools to manage them.
Click here for Social Media Training, Speaking and Strategy Consultations.