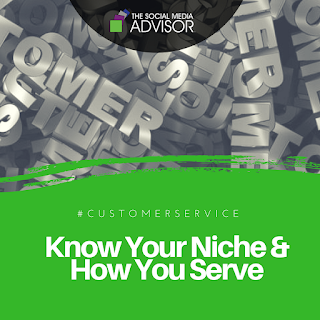 #CustomerService – Know Your Niche & How You Serve
You spend a lot of time thinking about the products and services you offer and the customers you sell them to. But does your overall strategy have a strong focus? Are you trying to reach anyone and everyone or are you targeting a specific segment? It's an important question because not even the biggest companies can be all things to all people. To be successful, you need to identify your niche and develop a strategy for serving it.
Before you can acquire a new customer, you must attract his or her attention. That means you need to know who your real customers are and what is important to them. But how do you go about that? Here are five ways you can learn more about your niche and the best way to serve it.
Talk to existing customers: Your customers are your best source for information on what makes them buy and what (and who) influences their decisions. The customers with whom you have established relationships want you to succeed. That means they'll be happy to talk with you about what makes them tick.
Look at your competitors: If you are the top business in your niche find a competitor who is closing in fast and see what they are doing right. If you aren't number one, take a look at who is. Your goal isn't to duplicate their strategies, but to glean what works and what doesn't.
Read reviews: Even if you don't sell online, your customers may be posting online. What are they saying? Are you responding to reviews about you? These people want to talk, and they are a great source for learning more about your customers.
Participate in social media groups: There are hundreds (dare we say thousands) of special interest groups who spend time online talking about issues important to your market. Find them, join them, and become an active member. Groups can provide you with access to valuable information about your customers, your markets, and your competitors.
Look at keywords: Social marketers use keyword research to discover what terms people search for most often. Even if you don't buy online advertising, you can use keyword research to see what customers are looking for when they go online. That can help you narrow down the features that are most important.
With so much chatter, competition, and advertising out there today, it can be difficult to get your target market to hear your message. That's why it's important to understand what they are looking for. If you do your homework, you'll be able to cut through the clutter and connect with your customer base.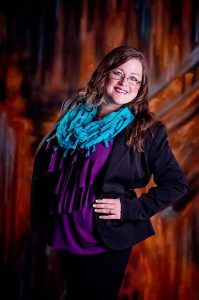 Be sure to Follow us and Let's Engage!
Hollie Clere of The Social Media Advisor is a "#BeAwesome" Developer, Social Media, Brand Builder, Content Manager, Trainer and Author in LinkedIn, Facebook, Twitter, Blog, Google+, YouTube, Pinterest, Instagram and the tools to manage them.
Click here for Social Media Training, Speaking and Strategy Consultations.