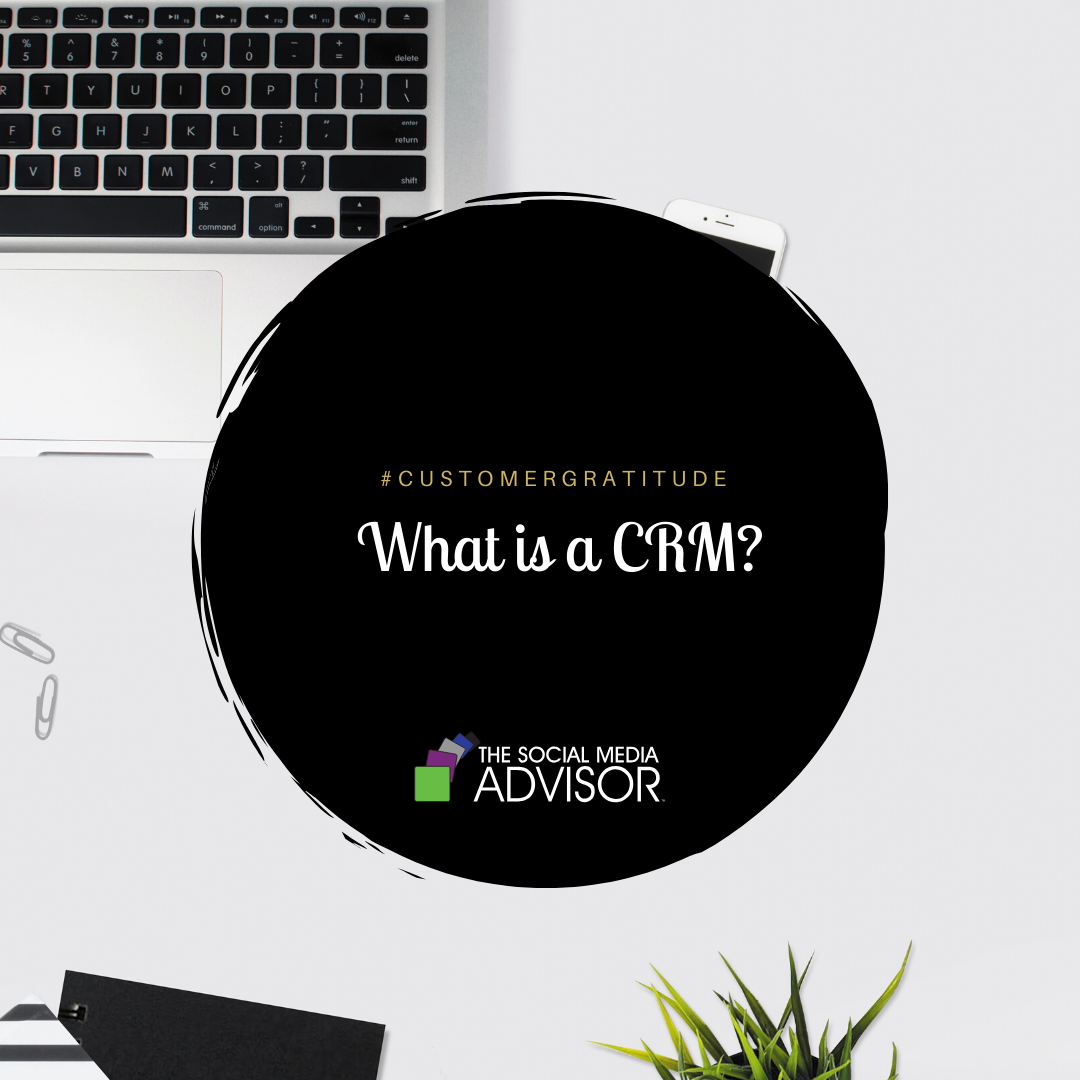 #CustomerGratitude – What is a CRM?
To put it simply, CRM software is a tool that businesses use to track and nurture their relationships with leads and current clients. This is the best way to store and access all kinds of information on people including their contact information, notes, interactions with your brand, and more.
There are hundreds of different types of CRM's available and each business is tasked with finding a system that works for their needs. There are plenty of features available, making a CRM an invaluable asset to organizing and running your company. Plus, it makes expressing gratitude for your clients much simpler.
How does a CRM help you appreciate your clients?
Automated Touches
We get it. You're busy. It's difficult to get the work done, sign new clients, run your business AND spend a bunch of time reaching out to your customers to let them know you're thinking of them. While it's not okay to automate all of your customer appreciation activities, the occasional email automation sequence is a good supplement when you're swamped.
If one of the ways you like to love on your clients is to send them interesting and relevant content on a regular basis, your CRM could automate this process by allowing you to build a list and schedule those emails to multiple clients at once.
Personalized Communication
Just because an email is automated doesn't mean it needs to look that way. Quality CRM software will offer you the option of personalizing the subject line so it looks like you crafted that email just for your client.
Store Valuable Data
With the right website forms, tied into your CRM, you can respond to leads quickly, personally, and efficiently as all the information will then be stored into your database.
Track What's Important
Do you love sending out birthday cards or gifts? Get rid of the spreadsheet and plug those dates into your CRM! Track the client relationship from initial contact to the present moment with just a few clicks on your computer. Never forget an important conversation or date again.
If you are SOLD on getting started with your own CRM, we always recommend AllProWebTools. As a Certified Marketing Expert for AllProWebTools, you'll have an expert by your side to answer questions and get you up and running in no time.
Be sure to Follow us and Let's Engage!
Hollie Clere of The Social Media Advisor is a "#BeAwesome" Developer, Social Media, Brand Builder, Content Manager, Trainer and Author in LinkedIn, Facebook, Twitter, Blog, Google+, YouTube, Pinterest, Instagram, and the tools to manage them.
Click here for Social Media Training, Speaking and Strategy Consultations.
#customergratitude, AllProWebTools, CRM, Relationship Marketing