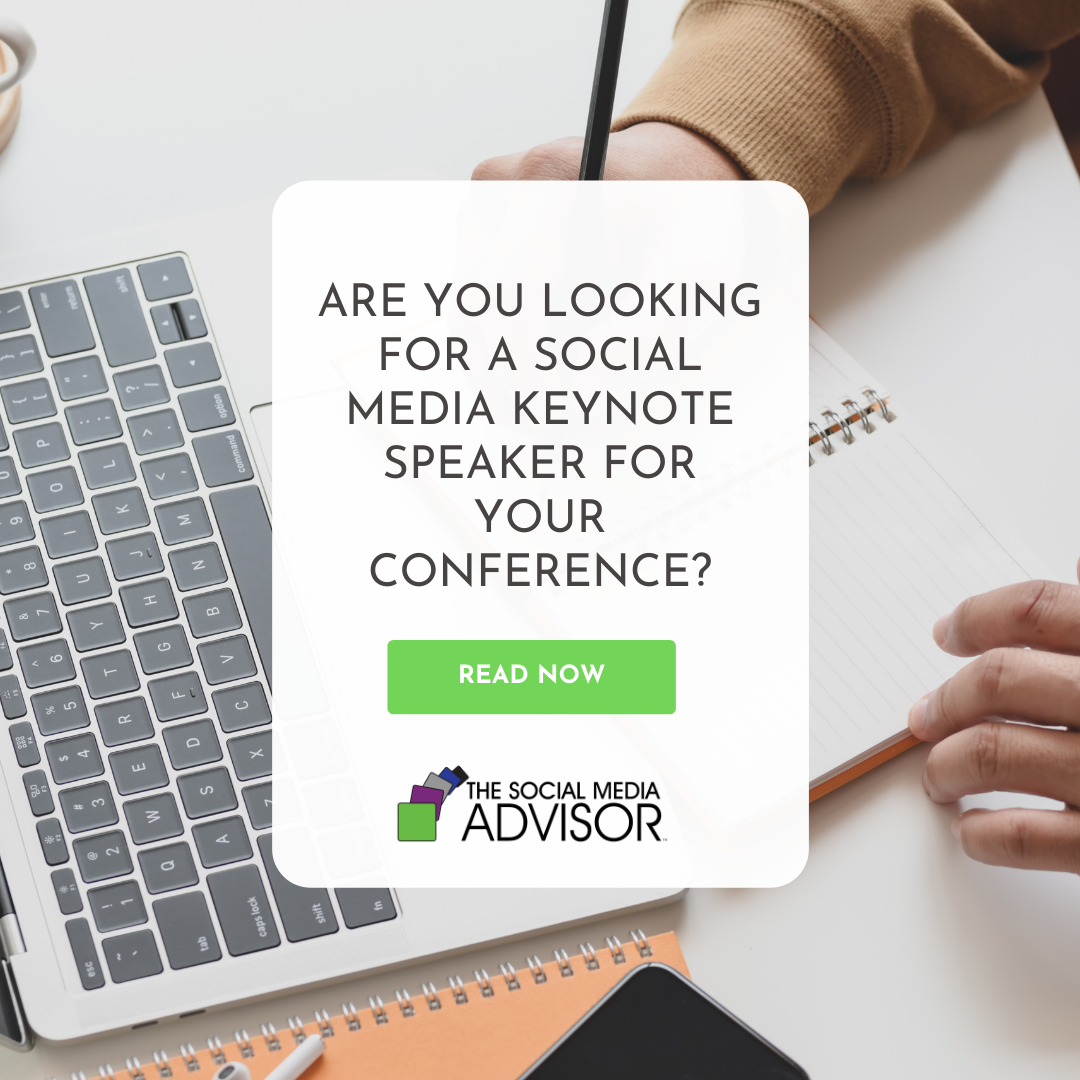 Are You Looking for a Social Media Keynote Speaker for Your Conference?
When it comes time to find interesting and reliable speakers for an in-person or virtual conference, the challenge is locating the right person for the job! There are plenty of options to choose from but we understand the importance of making a great impression on your audience by picking just the right speaker for the event.
The Evolution of Social
As someone who has been working in social media for over a decade, there is little that surprises me anymore. I've seen the evolution of social media since the early days of LinkedIn and I've been around for all the changes. When you book a social media keynote speaker for your next event, you'll want someone with knowledge and experience. 
Proven Experience
With over 13 years of executive consulting experience supporting over 700 small businesses in successful brand storytelling using social media, I know a thing or two about what does and doesn't work for businesses trying to make an impact on social media.
Comfortable with the Stage
I've spoken from many stages over the last 7 years for a variety of organizations and events.  My expertise and network make me a highly sought-after Keynote Speaker and Storytelling Trainer. I've delivered high-quality content for many small businesses and have over 100 written recommendations achieved over the last few years alone. 
Are you looking for a social media company to train your staff on online marketing strategies and equip them with the tools to maintain engagement, spark interest through Linkedin, and build a solid foundation company-wide? Call the Social Media Advisor!
Be sure to Follow us and Let's Engage!
Hollie Clere of The Social Media Advisor is a "#BeAwesome" Developer, Social Media, Brand Builder, Content Manager, Trainer and Author in LinkedIn, Facebook, Twitter, Blog, Google+, YouTube, Pinterest, Instagram, and the tools to manage them.
Click here for Social Media Training, Speaking and Strategy Consultations.