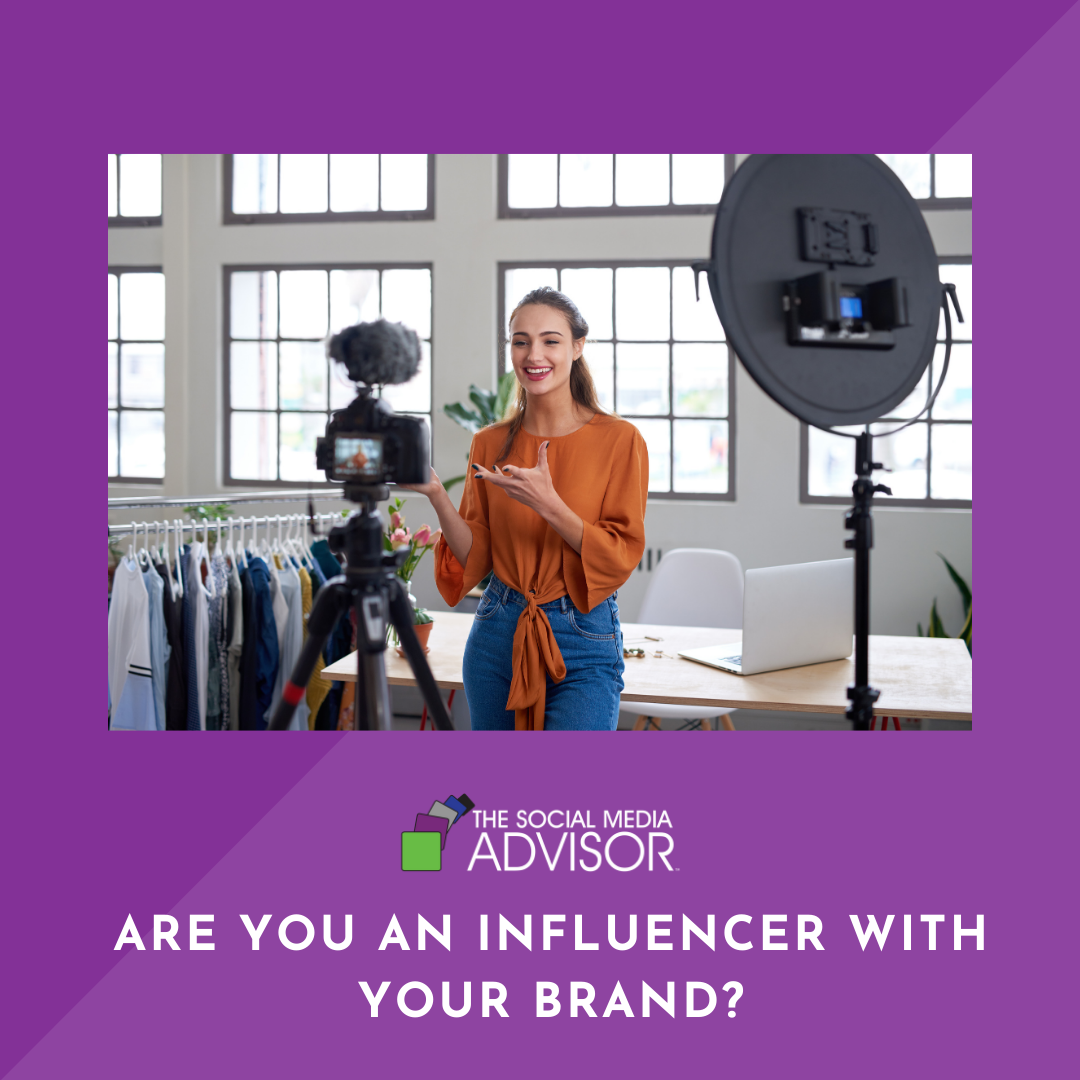 Are You an Influencer With Your Brand?
When you think of an influencer you may be imagining an individual that spends their time and online presence promoting the products of other companies – in exchange for free merchandise or paid sponsorships/endorsements. This is the way influencers are depicted because it's proven to be a successful strategy for social media folks who've been able to build an audience around their chosen interests or niche.
However, as influencers have grown in popularity, many marketers have discovered that any brand can present themselves as an influencer in their industry. Many of these businesses are considered micro-influencers and while they are promoting their own products or services, they are also growing their audience and influencing their followers. 
The question we are asking you today is… are you simply posting about your business or are you positioning yourself as an influencer with your social media marketing?
Creating the Content
When you sit down to create content for your business to post on social media, what's your mindset? Are you focused on creating content that converts to sales OR are you creating content to intentionally connect with and nurture your audience? 
This is really the first step when it comes to positioning yourself as a credible source, expert, authority, or influencer. Businesses who approach content creation from the mindset of generously showing up and helping their audience are more likely to become influencers than brands who spend the bulk of their time attempting to convert cold leads into warm ones. 
The real trick to this is: when influencers show up for their audience in a generous way they discover more success when selling their products and services than those who do not.
You Define the Culture
As an influencer in your industry, you are setting the culture – the expectation – for what people can expect when they follow your brand. Newer companies often forget about the culture they are creating when they show up but there's power and impact in being intentional about the type of environment you are creating for your audience. Also, truly successful brand influencers are creating a culture that is authentic to them and doesn't mirror or copy any of their competitors. People are drawn to something original, unique, and real. Create a culture that is appealing to your ideal client so when they do find you, they are excited about sticking around.
Setting the Stage for Social Engagement
If you are going to build your brand on social media, please don't make the mistake of posting content and then disappearing. This is more common, even today, than ever before. Either a brand doesn't understand the commitment necessary when building out a social media platform or they've given up and abandoned their online channels leading to an influx of businesses with zero presence online. If you want your audience to show up and engage with your content, your presence is essential! People are savvy and they can tell if you are absent when it comes to your online marketing.
A consistent, welcoming, engaging presence that commits to responding to the audience and being available speaks volumes. If you want an audience to commit to being there for you, you must first show up for them. Your followers need to be able to quickly uncover when you will show up, how often you show up, and where they can find you so they can make it a priority to be there for the brand.
Much of transitioning from a business who uses social media marketing to becoming an influencer has to do with the mindset, approach, and strategy for the content you create and share on your social media channels. Be there for your people and they'll show up for you.

If you are using social media, you are probably only engaging with pages that share relatable content. Are you wanting to define your story and build a long term relationship with a loyal audience that finds YOUR content enjoyable and relatable? Let's do a Discovery Session to see which Social Media Advisor programs best fit your needs.
Be sure to Follow us and Let's Engage!
Hollie Clere of The Social Media Advisor is a "#BeAwesome" Developer, Social Media, Brand Builder, Content Manager, Trainer and Author in LinkedIn, Facebook, Twitter, Blog, Google+, YouTube, Pinterest, Instagram, and the tools to manage them.
Click here for Social Media Training, Speaking and Strategy Consultations.