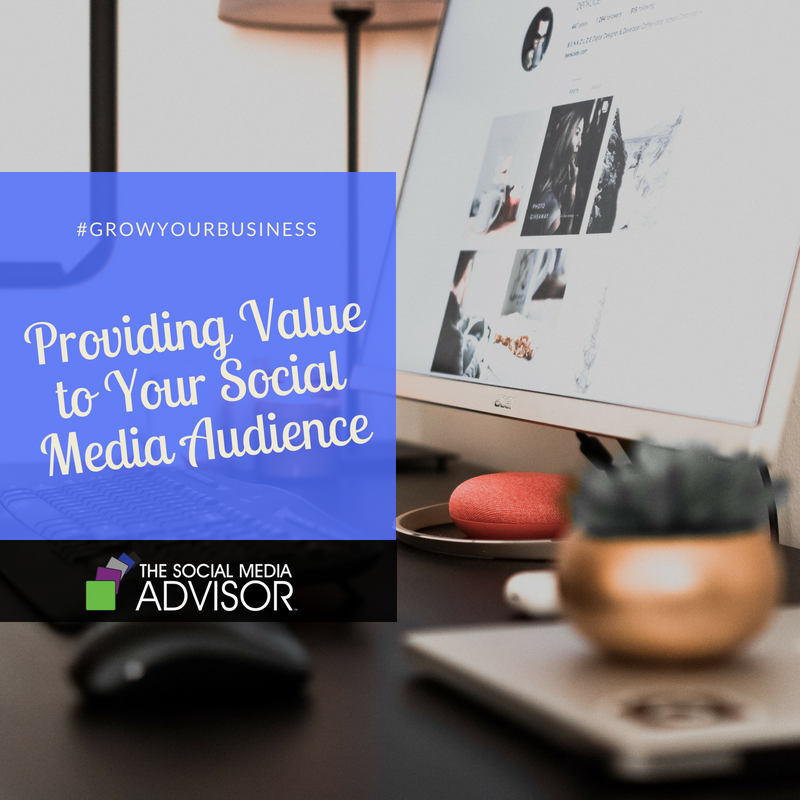 If you are like most social media managers, your first goal is to create content that will get your audience to engage. Share, likes, and comments are all good as gold regardless of the platform. The only problem with using engagement as your key objective is that you have to get people to see your content first. After all, you can't get engagement if you don't get views. What's the best way to ensure that your content gets seen? Make sure you are providing value to your audience.
Let's think for a minute about what it means to add value. When it comes to social media content, providing value means giving your audience something they can't get anywhere else. Exactly what that is will depend on your particular circumstance but let's talk about the top 5 ways you give your users value through social media, regardless of your product or service.
Solve a Problem: When you solve a problem for your audience, you are making their lives better and perhaps removing an obstacle that is preventing them from achieving their own goals. There are many ways to create content that solves problems. A how-to can be a great way to do this but so can an answer to a question, a product discount, or an informative product review.
Tell A Story: Storytelling is a great way to help your audience learn more about you, your company, and your products. Success stories, stories that give insight into your mission, profiles of your team or your customers, can all help your audience learn more about your and add value.
Make Something That is Complicated Simple: Infographics and lists are particularly good ways to turn difficult topics into something that is easily understood. While technical content lends itself well to this type of content, your subject doesn't have to be technical. A description of a process can also work well in graphic or some other easy to follow format.
Teach: Common questions that users have can be fertile territory for developing content that will teach a lesson about your industry, your product, or your company. How-to videos can be particularly good for this along with solving problems.
Ask Your Community What They Need: Of course we should know our customers well enough to anticipate what type of content will bring them the most value but sometimes it's still best to go straight to the source. Reach out to your audience to ask them what they need. You might be surprised what you're missing.
Developing content that gives your friends, fans, and followers value may take a little work, but it is sure to pay off. Once your community learns that the information you provide will make their lives easier, they are sure to come back for more. They are also like to pass it along to others. Providing value to your followers will pay off in spades in terms of brand loyalty, trust, and online presence.
Be sure to Follow us and Let's Engage!
Hollie Clere of The Social Media Advisor is a "#BeAwesome" Developer, Social Media, Brand Builder, Content Manager, Trainer and Author in LinkedIn, Facebook, Twitter, Blog, Google+, YouTube, Pinterest, Instagram, and the tools to manage them.
Click here for Social Media Training, Speaking and Strategy Consultations.