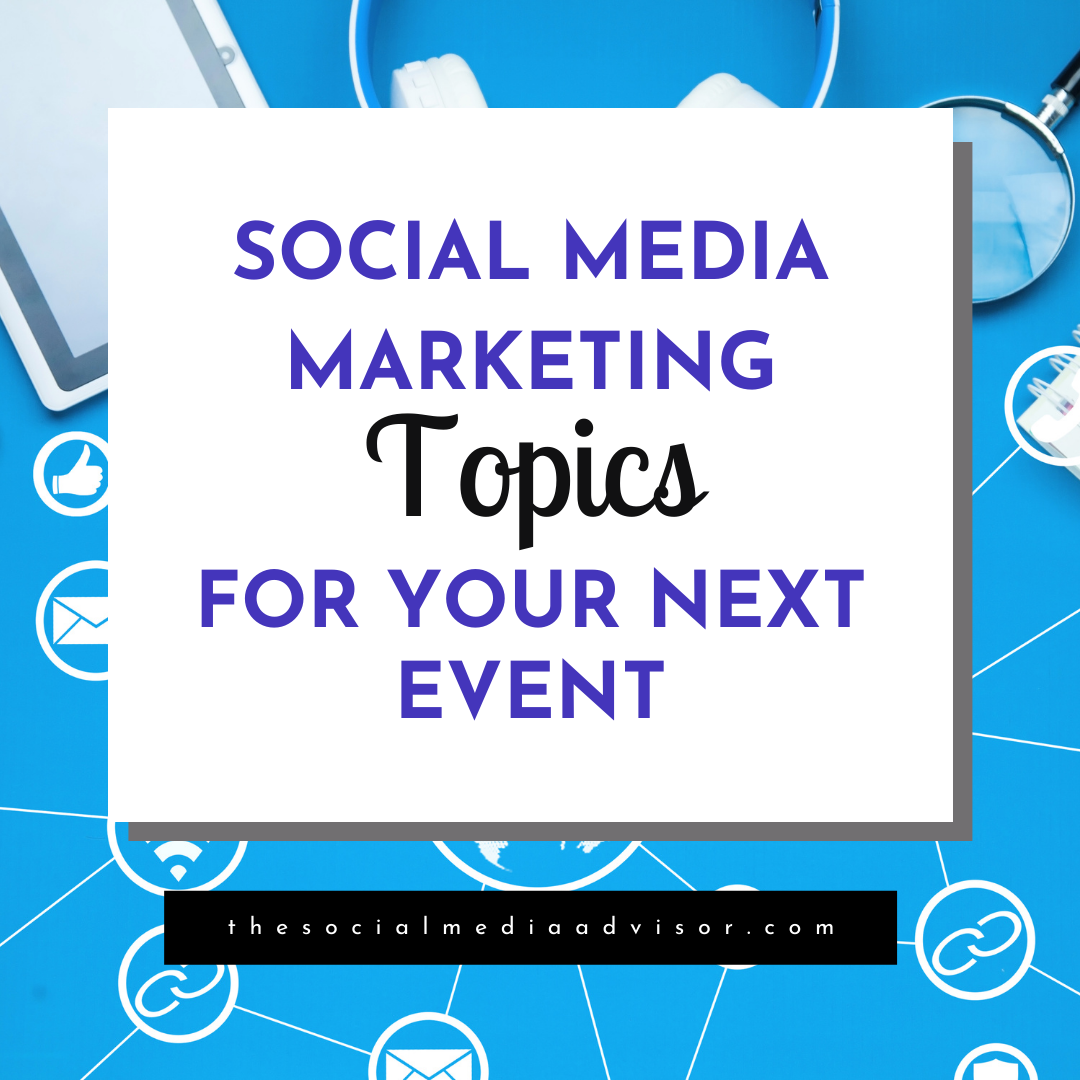 Social media marketing has been a powerful tool for businesses for years, but there are still many people who aren't using social media to its full potential.
Social media is an incredible opportunity to engage with your audience and build your brand. If you're not using social media as part of your marketing strategy, you're missing out on a lot of opportunities to reach customers and potential customers. But if you're not sure how best to use social media, it can be difficult deciding which platforms to focus on or how best to use them.
If you are seeking a social media marketing speaker for your next event, conference, or trade show, then you'll want to know what's topical and important this year.
Here are the most engaging social media marketing topics for 2022:
1. How do I create content that resonates with my audience?
If you already have an audience, even a small one, it's a smart idea to go to the source and ask your people what sort of content they enjoy consuming. It will be different for everyone but with enough of a pool, you'll notice some answers that repeat and that will give you a place to start.
No audience yet? Don't worry. We all start somewhere.
If you don't have an audience yet, you'll need to do some work on figuring out what type of person you'd like to work with so you can start creating and testing content for that sort of individual. Test different types of content and see what gets results, even small ones, because that'll give you a place to start.
Remember, that you want to resonate with your audience. If all you ever do is talk about you, your company, and what you are selling – no one will pay attention. They won't care about you until you give them an engaging, interesting, or compelling reason to do so. This means creating content FOR your audience, not just to grow your business.
What are the best ways to increase engagement on my social channels?
Audience engagement is key because if your viewers on social media aren't engaging with your content (by like, commenting, or sharing) then the content is not resonating with your audience.
How do I connect with influencers in my industry?
As the social media channels and platforms get more flooded, connection will be the path to getting known and in front of people. Why spend time posting content into an empty void, when you can build relationships with other companies (and influencers) and partner up to grow together?
If these sound like the sort of social media marketing topics that would be valuable for your next marketing event, we have the right social media speaker for you!
Be sure to Follow us and Let's Engage!
Hollie Clere of The Social Media Advisor is a "#BeAwesome" Developer, Social Media, Brand Builder, Content Manager, Trainer and Author in LinkedIn, Facebook, Twitter, Blog, Google+, YouTube, Pinterest, Instagram, and the tools to manage them.
Click here for Social Media Training, Speaking and Strategy Consultations.