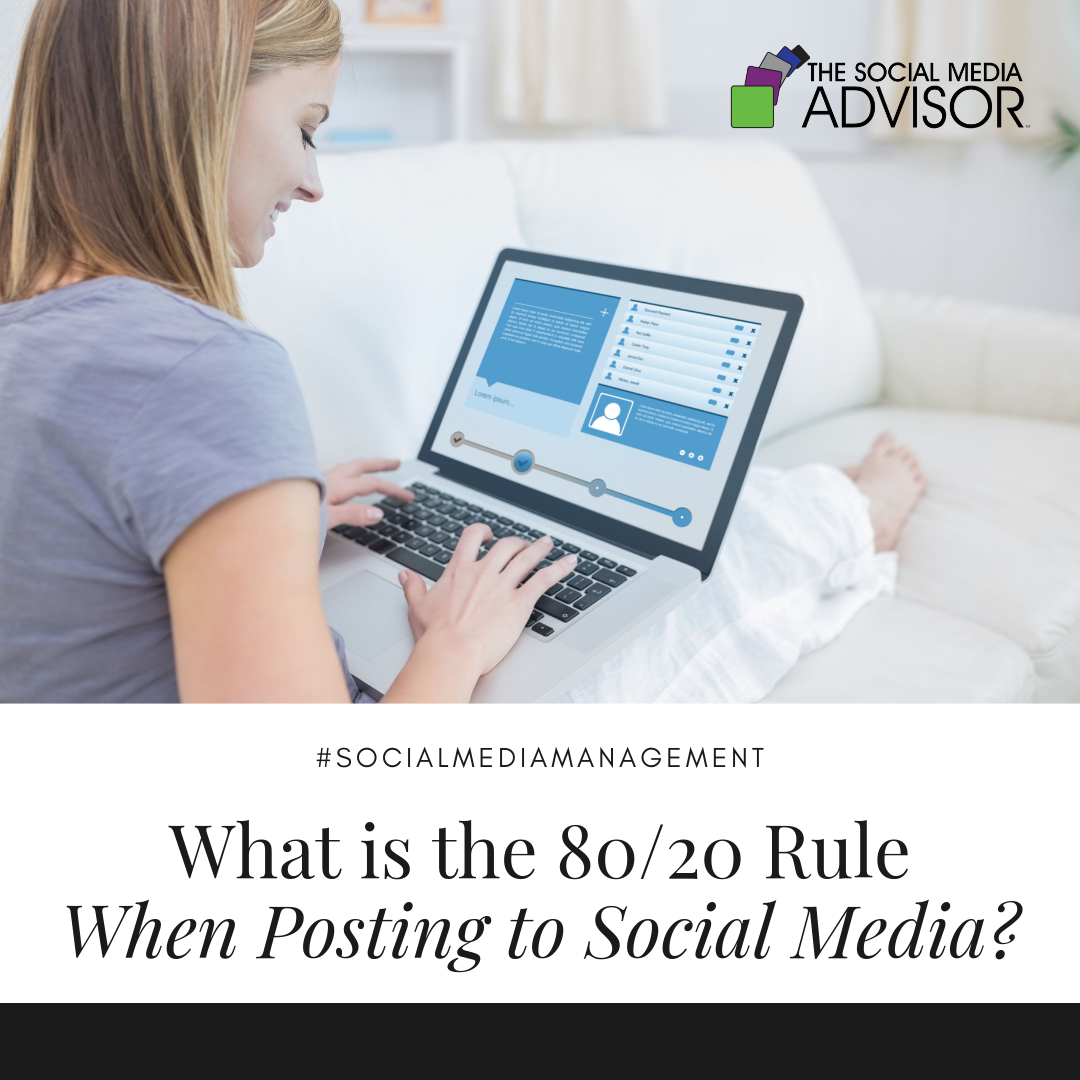 There's a common axiom in business called the Pareto Principle, also known as the 80/20 rule. The Pareto principle was coined after 19th century research showed that 80% of Italy's land belonged to just 20% of the population. This 80/20 concept caught on in business management courses, and today we see it modeled for varied phenomena such as 80% of sales are often gained through 20% of a customer base.
In the realm of social media, the rule means that 80% of your content should be non-promotional and 20% sales-oriented.
The thought that you don't do much selling on social media might strike you as a bit odd. But when you think about your own experience, it may help make the logic more clear: when you visit a company page and see only posts asking you to buy something, will you keep coming back?
The answer, most likely, is no. People do not like being barraged by "the hard sell," which often makes a page look spammy.
The real benefit of social media is in creating and strengthening relationships.
Of course, you want to generate leads through your social media, but your real objective should be to create an environment that keeps people connected to you and your brand. People want to interact with others with whom they have something in common.
One key goal is to establish your voice. Precisely what that voice is will depend on you, your business, and your objectives; if you have an established brand, then you will have a good idea of what that voice is.
Tips for Creating Non-Promotional Content
Get to know your audience. Remember, your goal is to engage your followers so talk to them, ask them questions, really get to the heart of what makes them tick. Show them your personality and let them show you theirs.
Help them out. One great way to connect with your audience is by helping them solve a problem. A good "how-to," some clever hacks, and advice can all make life easier for the people who visit your social media pages.
Offer inspiration. Inspiration doesn't just mean throwing out mushy quotes – though that can be effective! Inspiration can mean helping your audience use your products in new and surprising ways.
Let your audience get to know you. Telling stories about you, your team, and your company can all connect you to your audience. Take people behind the scenes or share a typical day.
Be part of the local community. You're not just part of the internet community. You're part of the real world, too. Participate in local events and share these activities with your audience.
While you're following the 80/20 rule, remember to keep your content consistent, engaging, and fresh. To get a jumpstart, consult with the experts at The Social Media Advisor. They can help you understand what you're doing right and how you can improve. The social media support programs they offer can be the perfect way to get in the habit of focusing on your non-promotional content.
Be sure to Follow us and Let's Engage!
Hollie Clere of The Social Media Advisor is a "#BeAwesome" Developer, Social Media, Brand Builder, Content Manager, Trainer and Author in LinkedIn, Facebook, Twitter, Blog, Google+, YouTube, Pinterest, Instagram, and the tools to manage them.
Click here for Social Media Training, Speaking and Strategy Consultations.