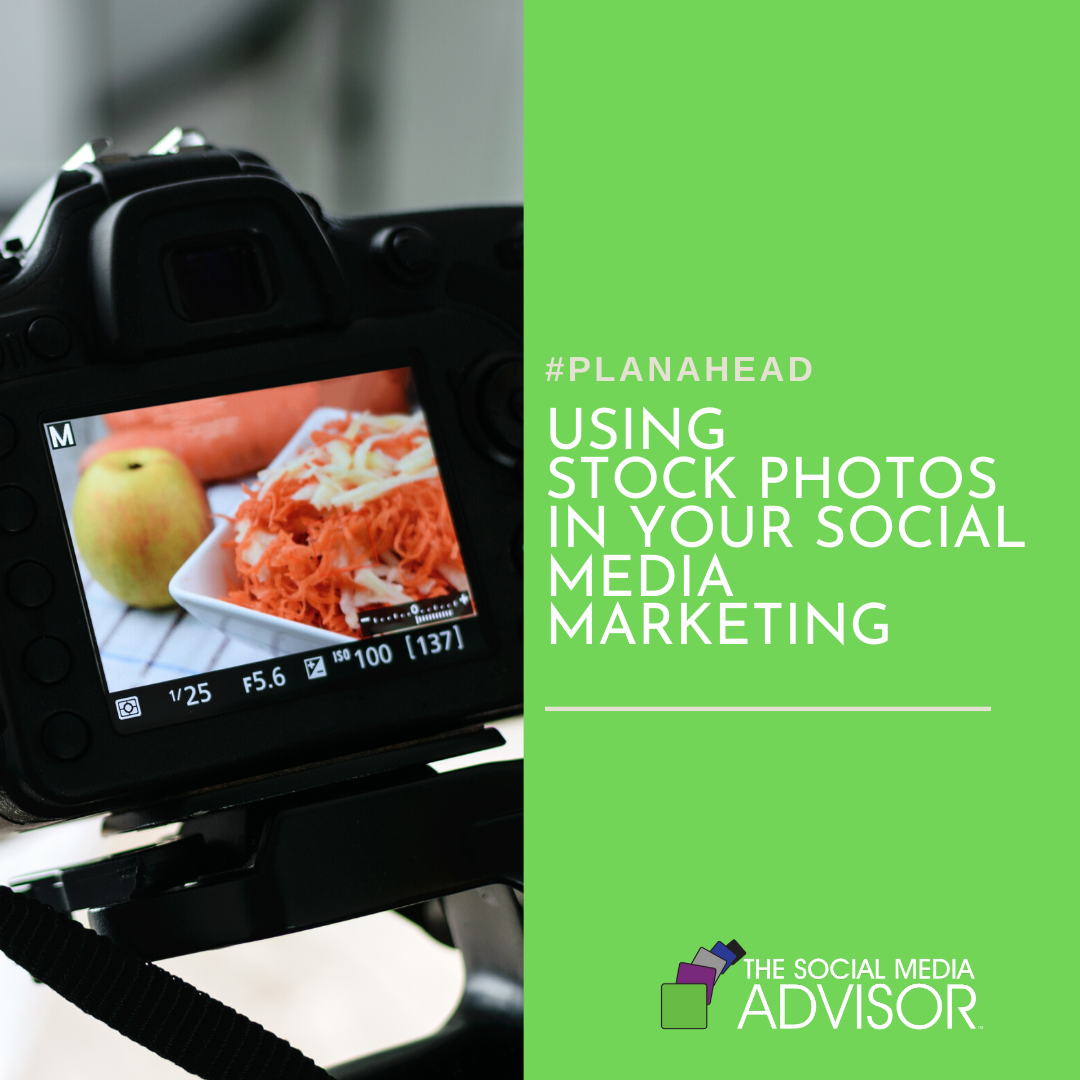 One of the challenges with building your social media presence is figuring out the visuals. You can create graphics with no photos, but I'm sure you've heard that photos grab more attention. However, since you haven't done any professional photography, you aren't sure what to use. What's a small business owner to do? What are your choices?
Your Own Photography
Hands down, the best option for anyone building their social media marketing is to take and use your own photos. The bad news? Professional photography (while worth it) is expensive. The good news? You have a smart phone with a decent camera and most audiences are expecting some level of raw and real when it comes to social media. In fact, people tend to engage more with social media posts that represent the authentic you.
Back Away from Google Images (And No One Gets Hurt)
Seriously, I'm still having conversations with small businesses that don't realize it's not okay to just grab a photo off the Internet and use it on their website or in their social media marketing. Every image has some level of copyright protection. If you took the photo yourself (always the best bet) then you are given the same level of protection because that's your intellectual property. It's doesn't matter how pretty it is, or how perfect for your business, you can't use another person's images without permission.
Stock Photography
What is stock photography? Stock photos are taken by photographers and uploaded to stock photography websites for use by others. Check the copyright license before using, but many photos are free to use. You'll find two different types of stock photography websites – absolutely free with an open creative license (so you can use however you like) and paid stock photography websites that requires you to pay per image or sign up for a monthly subscription to access their photos. The free websites tend to be more limited on choices (because photographers don't get paid as well, or at all, for submitting photos there). The paid photography websites typically have a bigger library of images available because photographers are incentivized to upload their photos.
Here are three popular free stock photography websites to help you get started:
If you are just getting started with social media marketing, use the free tools available to you to get going. Something is always better than nothing and you can start building your audience using free stock photography this month!
However, understand that if you are trying to build authority, become an expert, or establish yourself as an influencer, stock photography won't cut it for you. Especially for those looking to build a presence on Instagram, those users want to see YOU, not generic images that aren't related to your brand. Depending on the impact you are trying to make, investing in either taking your own photos or hiring a photographer may be the direction you need to go.
Be sure to Follow us and Let's Engage!
Hollie Clere of The Social Media Advisor is a "#BeAwesome" Developer, Social Media, Brand Builder, Content Manager, Trainer and Author in LinkedIn, Facebook, Twitter, Blog, Google+, YouTube, Pinterest, Instagram, and the tools to manage them.
Click here for Social Media Training, Speaking and Strategy Consultations.