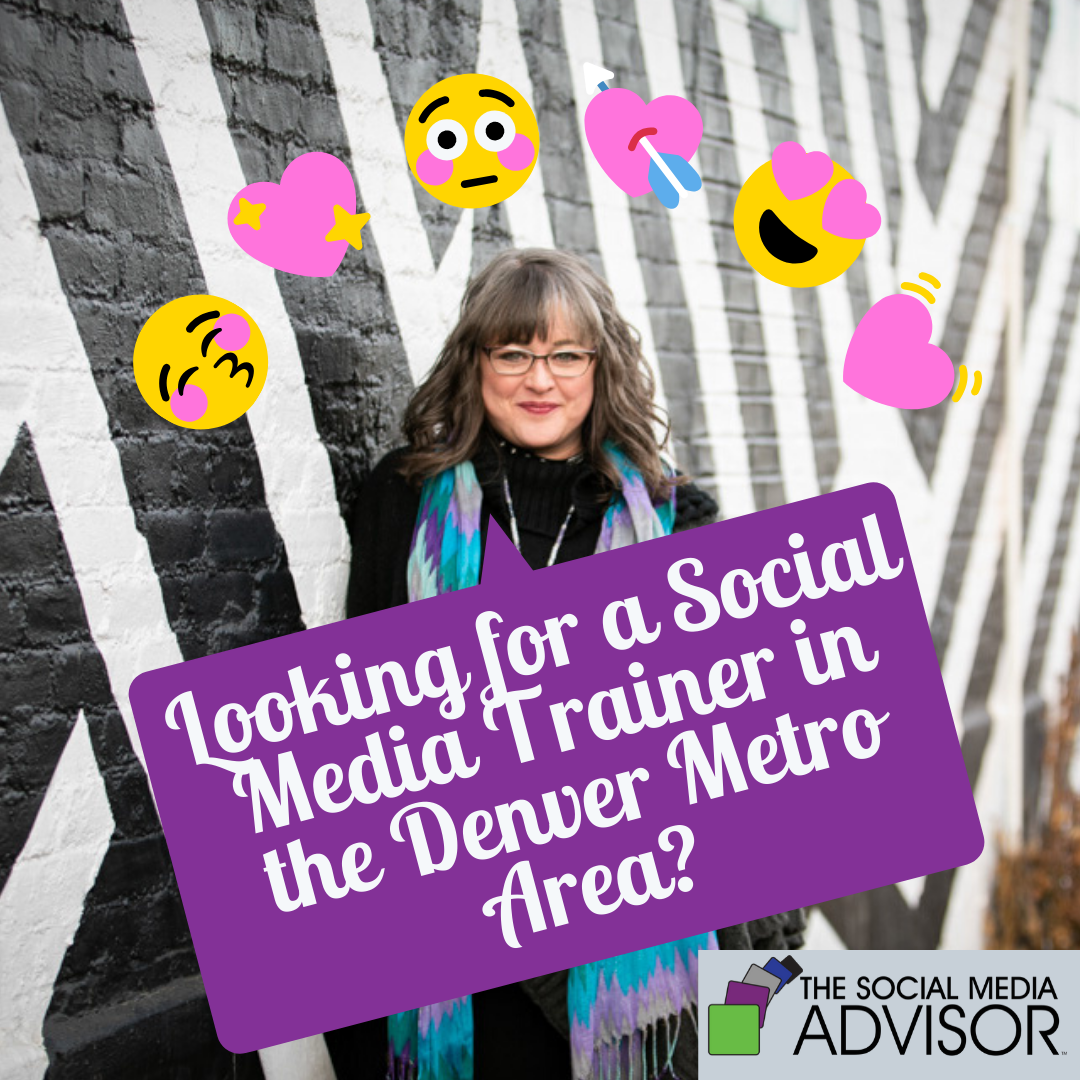 Are you seeking a social media marketing trainer in the Denver Metro area? The Social Media Advisor team has more than 15 years of experience helping small businesses make an impact and expand their reach using social media marketing.
Learn Strategies for Your Team
A team can be a valuable resource for your social media marketing but only if they are trained on what they should and shouldn't do in an online marketing space in regards to your brand and messaging.
Once you have developed your marketing strategy, then it's time to implement and get all of your team members on the same page. First, you'll need a social media policy – a guide to follow for your business and your team. Then, you'll want to share your company's goals and mission when it comes to social media marketing.
A trained team will be more encouraged and comfortable in participating because the guidelines will be clear and communicated.
Client Nurturing & Team Engagement on Brand Pages
Small businesses know how to create and post content online but often they neglect to spend the time building relationships online, nurturing their clients on social media, and engaging and interacting with their audience online.
What are some strategies your company could use to participate more in the social media conversations happening on your brand pages? If social engagement isn't happening right now, what could your business due to gain more engagement?
Using LinkedIn to Saturate Your Market and Messaging
As the younger generation continues to shift to private social media channels and apps, the flock back to LinkedIn for professionals and businesses is already occurring. If LinkedIn isn't a part of your current social media strategy – it's time to get back in the game! LinkedIn has changed so much just in the last year and there's tons of potential for small businesses on this platform.
Are you looking for a social media company to train your staff on online marketing strategies and equip them with the tools to maintain engagement, spark interest through LinkedIn, and build a solid foundation company-wide? Training can be done virtually or in-person. Get more information on our website here.
Be sure to Follow us and Let's Engage!
Hollie Clere of The Social Media Advisor is a "#BeAwesome" Developer, Social Media, Brand Builder, Content Manager, Trainer and Author in LinkedIn, Facebook, Twitter, Blog, Google+, YouTube, Pinterest, Instagram, and the tools to manage them.
Click here for Social Media Training, Speaking and Strategy Consultations.