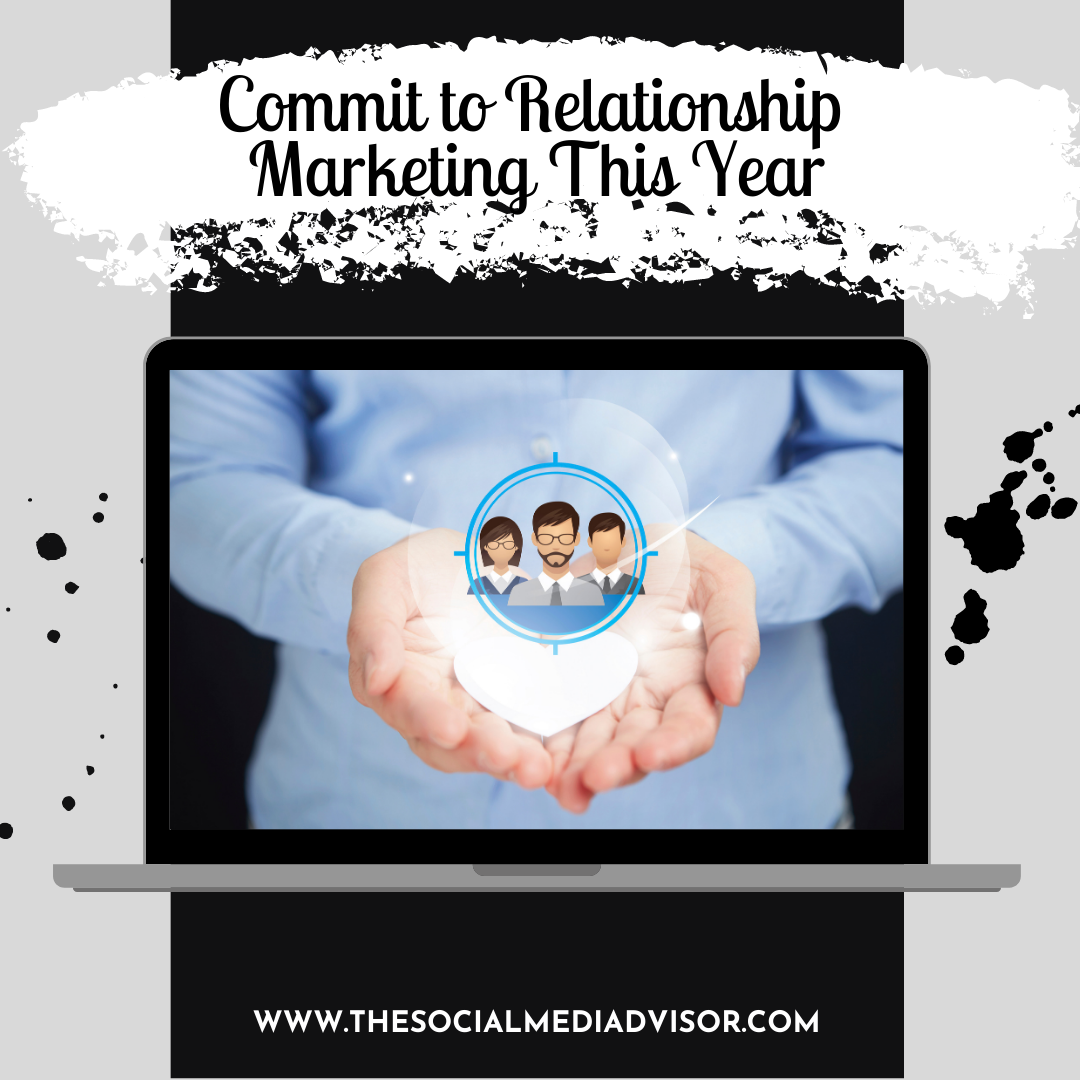 Often small businesses owners put a lot of time, attention, and focus on meeting and building relationships with new people. They don't spend nearly enough of that energy on relationship building or retention with connections they've already made. 
If you want to encourage brand loyalty and stay top of mind with your current network, you'll need a plan for that. While some people are natural connectors, it's simple to let valuable relationship-building efforts slip through the cracks in the daily hustle of running a company.
Follow-Up Strategy
Wherever you go out and represent your brand in public, it's likely you will meet people and establish connections. Whether it's a cold lead, a warm prospect, a member of your target audience, or a potential collaboration partner – it's essential that you follow up with the people you meet to stay top of mind and begin building that professional relationship. Common follow-up strategies include:
Bring a sharpie with you to jot down notes on the back of the business card of the individual.

Using a Customer Relationship Management (CRM) software to organize your contacts and notes.

Create a follow-up schedule and use a spreadsheet or software to keep you on track.

Create a sequence of actions that ensures you touch base with each person several times. This could look like an email, a handwritten card, a phone call, or an invitation to another event. 
Building Relationships
People want to be seen and heard. Do your clients know that you 'get them' and that you are in their corner – rooting and cheering for them? Honestly, there are probably plenty of companies that provide similar services to yours. This means that building loyalty is important for client retention. 
Do your clients hear from you on a monthly basis via email, zoom meetings, and handwritten notes or gifts? If not, what plan do you have to keep communication open between you and your clients and to nurture the relationship you are building with them? Your marketing and business strategy is essential but so is developing a plan for client retention and nurturing your leads.
Getting to Know People
A one-size-fits-all strategy rarely works as well as business owners would like. Yes, it is simpler and less time-consuming to create a client appreciation or retention strategy for everyone on your list. However, to really make an impact with your people you need to get personal. A personal touch will go much further, and inspire more loyalty, than a non-personalized approach.
One way to personalize your efforts is to uncover your client's love language. Why? While some people respond well to gifts, other people don't care anything at all about receiving gifts. The same could be said of the other languages of love including words of affirmation, quality time, or acts of service. While the love languages were designed to improve romantic relationships, it's not too large of a leap to envision how they can apply to the relationships you are creating and nurturing with your business. To find out more about the five love languages, visit this website.
Looking for a new networking group to meet people and try out your new follow-up plan? Expand your professional network and build authentic connections in a community of like-minded women.  Join us for our WEBOs Lunch and WEBOs After Hours Networking events. Open to all women entrepreneurs and business owners.
Be sure to Follow us and Let's Engage!
Hollie Clere of The Social Media Advisor is a "#BeAwesome" Developer, Social Media, Brand Builder, Content Manager, Trainer and Author in LinkedIn, Facebook, Twitter, Blog, Google+, YouTube, Pinterest, Instagram, and the tools to manage them.
Click here for Social Media Training, Speaking and Strategy Consultations.