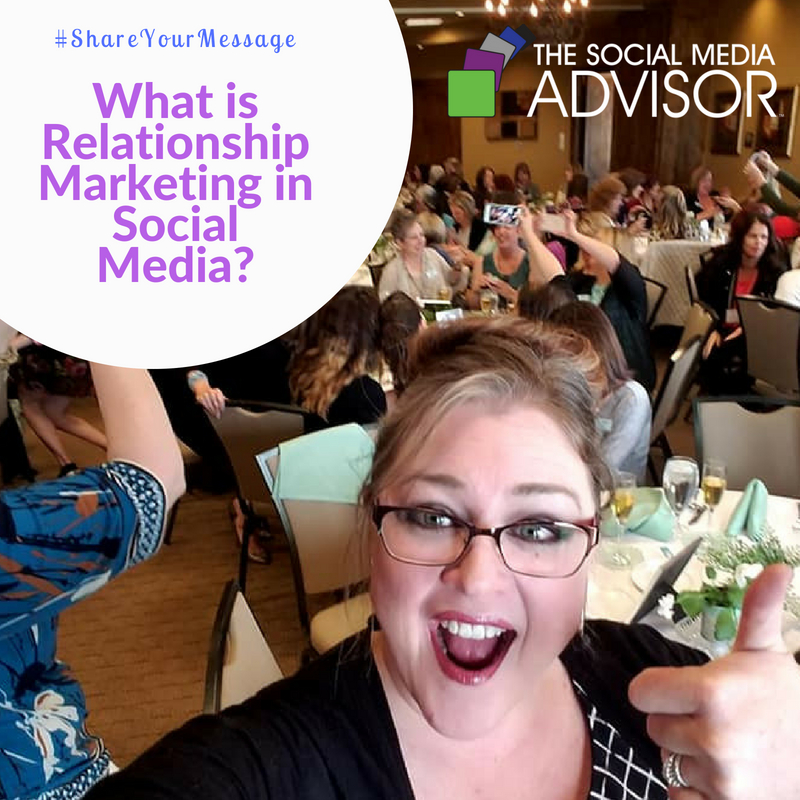 Relationship marketing is all about creating and maintaining engagement with your customers. If social media is an essential element of your marketing strategy, then that probably sounds familiar since that's precisely the same thing that success on social media means—engagement.
Both relationship marketing and social media are about the long game, creating strong connections to you, your company, and your brand so that customers think of you first when the type of product or service you offer is needed. Not only are you top of mind, but you are also trusted so that your customers become your advocates. That means referrals, positive reviews, and new leads.
If that sounds good to you, then you need to start thinking about your social media strategy with relationships in mind. But how? Here are five sure-fire ways to use social media as part of your relationship marketing strategy.
Speak the Same Language As Your Customers
When you interact with your social media community, you want to be a human, not a corporation. That means you need to relate like a person, not a bot.
Encourage (or ASK) Your Customers To Provide Feedback Via Your Social Media Pages 
There is nothing wrong with asking for a review or a comment. Once you ask, be prepared to respond regardless of whether the feedback is positive or negative.
Think Fast And Respond Quickly  
You should not only be accessible, but you should be timely. That means reacting right away, not a week from now. Remember, you are working to establish a relationship and relationships require give and take.
Show Your Gratitude
Social media is a great place to say "Thank you!" and to tell your customers how much you appreciate them. Whether that's by simply saying it or by offering a gift or discount to your best customers, depends on your goals. Regardless of how you choose to do it, let your customers know what they do to contribute to your success.
Be A Village
It's not enough to have good one-on-one relationships with your customers. You need to build a community. Whether it's a select group just for customers, sponsoring local get-togethers, or establishing a special online place for conversation, your goal is to connect with your customers and help them connect with each other.
There are many great reasons to establish strong relationships with your customers. It's easy to think of the business reasons — more sales, better referrals, more repeat business. But there are also reasons for you personally, particularly for small business where you are likely to interact with your customers personally. Happy customers can mean higher job satisfaction, healthy interaction, and less stress. So what are you waiting for? Get started on your relationship marketing strategy now.
Be sure to Follow us and Let's Engage!
Hollie Clere of The Social Media Advisor is a "#BeAwesome" Developer, Social Media, Brand Builder, Content Manager, Trainer and Author in LinkedIn, Facebook, Twitter, Blog, Google+, YouTube, Pinterest, Instagram, and the tools to manage them.
Click here for Social Media Training, Speaking and Strategy Consultations.