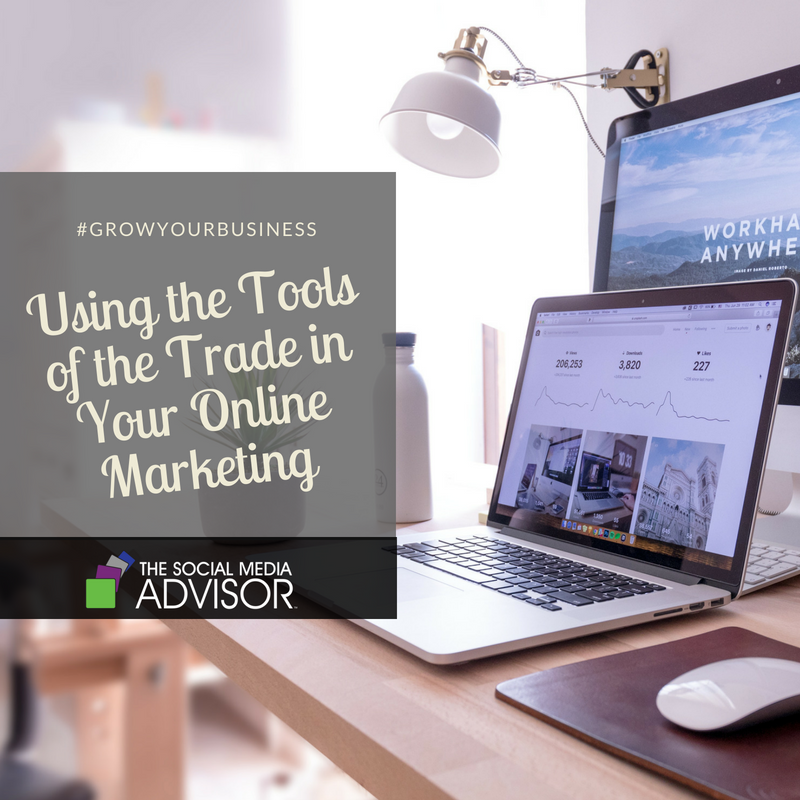 #GrowYourAudience – Using the Tools of the Trade in Your Online Marketing
In the world of online marketing, things move fast – so fast that we rarely get the chance to pause and evaluate how we do our work. It's easy to lose track of all the tools that are available to help us maximize our online marketing efforts.
From social media managers, analytical tools, and other utilities, there are many tools from which to choose from. Some are designed for casual users, some are super techie, some are expensive, and some are cheap. Which ones are best for you all depends on what you are trying to do. But no matter what your skill level or strategy, there are some must-haves. Let's take a look at five tools of the trade that every online marketer should have in his or her toolbox.
Hootsuite
Hootsuite is a tool that allows you to schedule and post updates to your social media accounts. You can implement and analyze campaigns across all the platforms you use all from one dashboard. Depending on the type of account you have (yes, there are both free and paid versions) you can track a wide variety of metrics to monitor your efforts.
Canva
Canva is a powerful graphics media program that allows you to create a wide variety of marketing pieces using your own designs or pre-designed templates. It also offers the ability to collaborate with other members of your team. Many of Canva's most useful features are free.
Google Analytics
When you insert a short piece of code on your web pages, Google Analytics allows you to track and analyze your website traffic. This must have tool for any webmaster will help you understand what your users are looking at, how they get to your website, and if they are using your content the way you intended.
Facebook Pixel
Facebook Pixel helps you monitor whether or not the ads you place on Facebook are working. The Pixel is activated by code you put on your website. You'll be able to analyze the effectiveness of your ads using a variety of metrics.
Cloud Storage
Cloud storage is remote storage space that is made available over a network. Among the most well-known cloud storage is Apple's iCloud but there are other services available. You purchase storage based on your needs. The service will take care of maintaining and backing up your data in a way that is virtually invisible to you.
There are many tools available to help you work more effectively to manage your social media needs. For many people, having these five tools and knowing how to use them is enough; they can make your life easier, make your team more effective, and ensure that your business is running smoothly.
Be sure to Follow us and Let's Engage!
Hollie Clere of The Social Media Advisor is a "#BeAwesome" Developer, Social Media, Brand Builder, Content Manager, Trainer and Author in LinkedIn, Facebook, Twitter, Blog, Google+, YouTube, Pinterest, Instagram, and the tools to manage them.
Click here for Social Media Training, Speaking and Strategy Consultations.
#GrowYourAudience, Canva, cloud, Facebook Pixel, google, Hootsuite, Social Media Tools