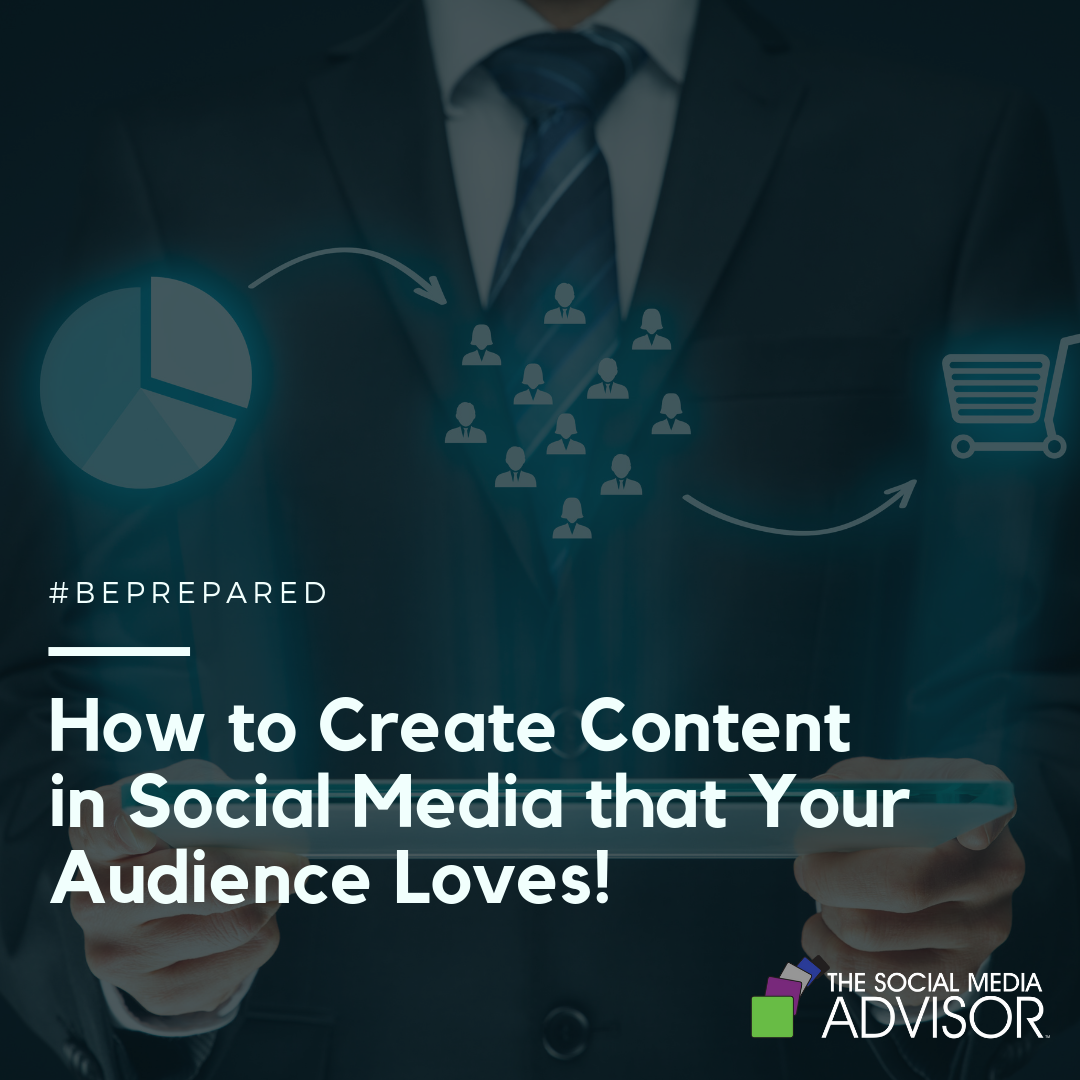 #BePrepared – How to Create Content in Social Media that Your Audience Loves!
You know what they say: Content is king.
But that's really only applicable if you're writing content that your audience loves. Otherwise, your content is relegated to the sidelines. It's more court jester than king.
Churning out content just for the sake of churning out content will get your business nowhere. If you're not producing quality material, it's a waste of time for both you and your audience.
If you want to get noticed in this great big online world, your content has to be quality. It has to answer your audience's questions, solve their problems, or at least be entertaining. It has to make people take notice.
Are your social media posts hitting the mark? If not, keep reading for a few simple ways to up your online game and write content your audience will love:
Know your customers
We've talked before about your ideal customer, or "avatar." By now, you should know them inside and out:
Who are they?
What do they do for work?
Where do they live?
Do they have kids?
What are their hobbies?
What challenges do they need help with?
Keep that person in mind every single time you write a piece of content – even if it's just a simple Facebook post – and your chances of success will multiply a hundredfold.
Check out the competition
All of the big-name brands monitor the competition to see what they're up to. There's no shame in that game!
If you see another brand in your niche that's killing it on social media, try to figure out what's working for them.
Maybe they're sharing more video than you, or they post a lot of quizzes and polls to encourage interaction. Whatever it is, don't be afraid to take their tactics and work them into your own strategy!
Be responsive
When a member of the public makes a mention of your brand online, whether the comment is good or bad, respond.
Many business owners make the mistake of ignoring online interactions. They assume that if a comment is good, no further action is necessary, because that person is already a fan. If the comment is bad, they may not want to further aggravate the situation by engaging with the detractor.
But a quick response, either way, shows your audience that you care about customer service and value your clients.
Optimize your posts
Last but not least: Do a little keyword research. Yes, keywords matter – even in social media.
Keywords reveal what people are talking about and what they're likely to be searching for. Use those words in your posts, your social media ads, or your hashtags to ensure you get in front of the largest audience possible.
Writing great content can take time and effort, but if it gets more eyes on your page, it's totally worth it.
Still feel lost? Check out our Social Power Program, designed to give business owners all the knowledge they need to succeed online – starting NOW.
Be sure to Follow us and Let's Engage!
Hollie Clere of The Social Media Advisor is a "#BeAwesome" Developer, Social Media, Brand Builder, Content Manager, Trainer and Author in LinkedIn, Facebook, Twitter, Blog, Google+, YouTube, Pinterest, Instagram, and the tools to manage them.
Click here for Social Media Training, Speaking and Strategy Consultations.
Content Marketing, grow your audience, Social Media Marketing