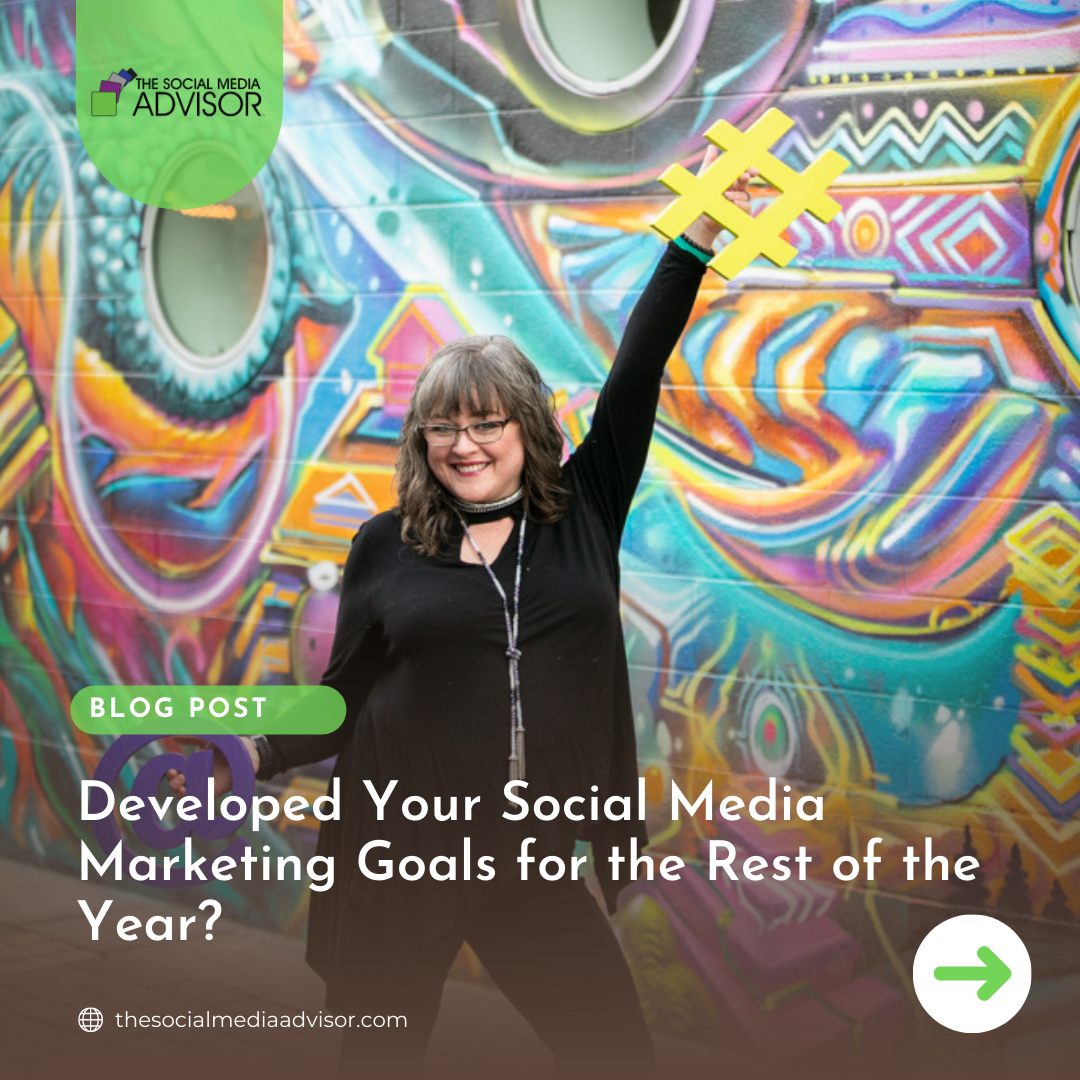 Our word for the year is LIMITLESS!  Do you have a word for the year? 
Is your messaging reflecting your goals, your vision, and your mission or are your channels and messaging out of date?  What accomplishments have you had so far this year?  How do you plan to level up for the rest of the year?  Now is the perfect time to revisit existing goals or develop new ones to work on through the second half of the year.
If you don't know what you want to work on when it comes to social media marketing, here is our advice:
Optimize Your Online Presence
Spending some time and energy a couple of times a year to review your current online assets and making sure they are still on-point is always a great idea. While it's certainly possible to sign on new clients without them every using the Internet to find out more about you, that's the exception, not the rule. 
Just about every lead is going to look you up on Google. What will they find? Is your messaging current? Are you easy to find online? What do folks uncover about your business with a 5 or 10 minute search?
While you are updating or refreshing your profiles, add some new keywords or phrases that will help your ideal client find you while browsing the Internet. 
Get Comfortable with Social Media Strategy
If you are tired of throwing spaghetti at the wall and waiting to see what sticks, it's time to talk social media marketing strategy. If you don't have a strategy for your social posts yet, we highly recommend sitting down and drafting one. First, you'll need to decide on your social media goals. After that's determined, your social media strategy is designed to work towards those objectives. It should include an editorial calendar, defining your brand messaging and keyword phases, picking hashtags, identifying your ideal audience, crafting content, and making a decision about promotion and advertising. 
It may feel overwhelming but we are experts at helping small businesses develop a social media strategy that works for their brand.
Outsource, Outsource, Outsource
While it's up to you, as the business owner, to set the socials and determine the strategy, that doesn't mean you have to tackle all the work solo. Here's where you bring in trusted experts to help you execute those tasks that aren't in your genius zone, that you may procrastinate on, or that you simply no longer have time to do yourself. An unexecuted social media strategy won't do your business any good. 
Bottom line: it's never too late to create social media marketing goals that will help you move the needle with your business.
If you are overwhelmed, let's start with our first tip. Every platform is searchable.  Every word matters.  Do you have a few paragraphs in the about section of each of your social media accounts? Are they padded with the right, searchable keywords? Is your messaging current? Not sure what your online presence says about your business? Now is the time to revamp your online assets! This commitment in time, money, and effort will produce results you never expected and it's a great way to position your business better online without making a long-term financial commitment. Give the Social Media Advisor team a call today to discuss options.

Be sure to Follow us and Let's Engage!
Hollie Clere of The Social Media Advisor is a "#BeAwesome" Developer, Social Media, Brand Builder, Content Manager, Trainer and Author in LinkedIn, Facebook, Twitter, Blog, Google+, YouTube, Pinterest, Instagram, and the tools to manage them.
Click here for Social Media Training, Speaking and Strategy Consultations.