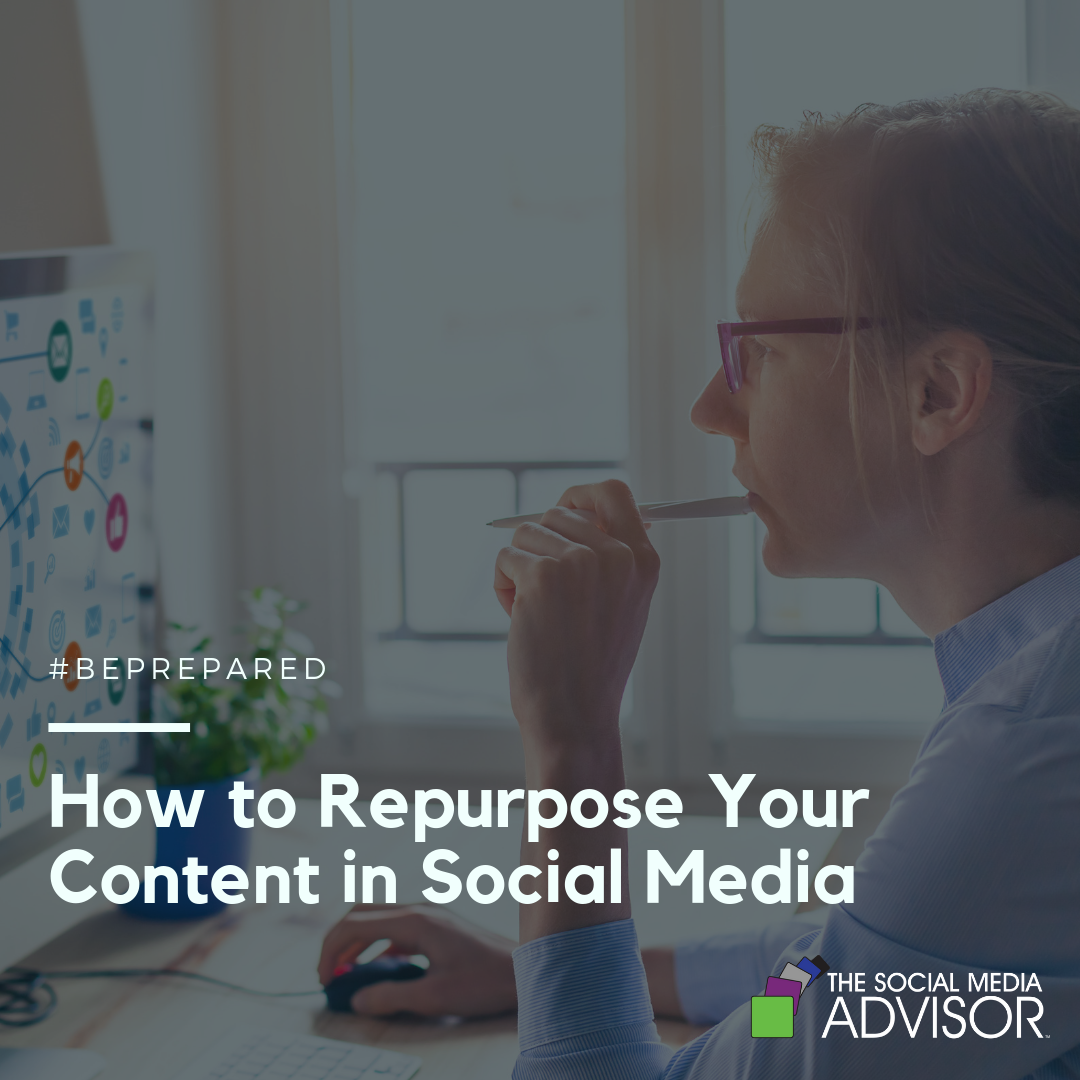 How long does it take you to write a really compelling blog post? Three hours? Four? More than that?
And what happens once you've posted it? Does it just sit there and languish, all of that effort wasted?
Wouldn't it be great if you could take that content and repurpose it in other ways? Maybe get it in front of a different audience?
Well . . . why can't you?
When you write a stellar blog post and you KNOW that it's useful to your audience, why not share it across the board?
Keep reading for our favorite ways to take those old blog posts and repurpose them for social media, so you can get the most bang for your online marketing buck!
Create graphics. Take short snippets of useful information from blog posts and turn them into quote graphics or take a list and turn it into an infographic. It's a fun new way to display the same content and (as an added bonus) visual content often drives higher engagement than text alone.
Build a social campaign. If you have a blog that includes a TON of useful information, you can easily break it down into parts and share each one as a separate social media post. Let your audience know that there is more to come and share a new tip or snippet each day. It will get them hooked and keep them coming back for more.
Utilize your newsletter. It would be nice if everyone in your audience always logged on to read your new blogs, but that's just not the case. Use your newsletter to get in front of fresh eyes by including links to your blog, writing up summaries of new content, or even sending out a "Top 10" curated list of your favorite posts.
Get 'em hooked on Twitter. Love a good one-liner? Consider Twitter. There, you can take the most impactful quotes, statistics, and facts from your blog posts and share them as punchy little snippets. Phrase them in a way that leaves your audience dying for more and, of course, link back to the original content.
You put a lot of time and effort into your blog posts. It seems silly to just slap them up on your website and then ignore them. By repurposing your content for social media and other outlets, you can gain a new audience and improve your ROI.
If you need help with brand engagement or building a presence on social media, consider our Social Power Program. We'll give you all the strategies you need to get your business started on the road to online success.
Be sure to Follow us and Let's Engage!
Hollie Clere of The Social Media Advisor is a "#BeAwesome" Developer, Social Media, Brand Builder, Content Manager, Trainer and Author in LinkedIn, Facebook, Twitter, Blog, Google+, YouTube, Pinterest, Instagram, and the tools to manage them.
Click here for Social Media Training, Speaking and Strategy Consultations.