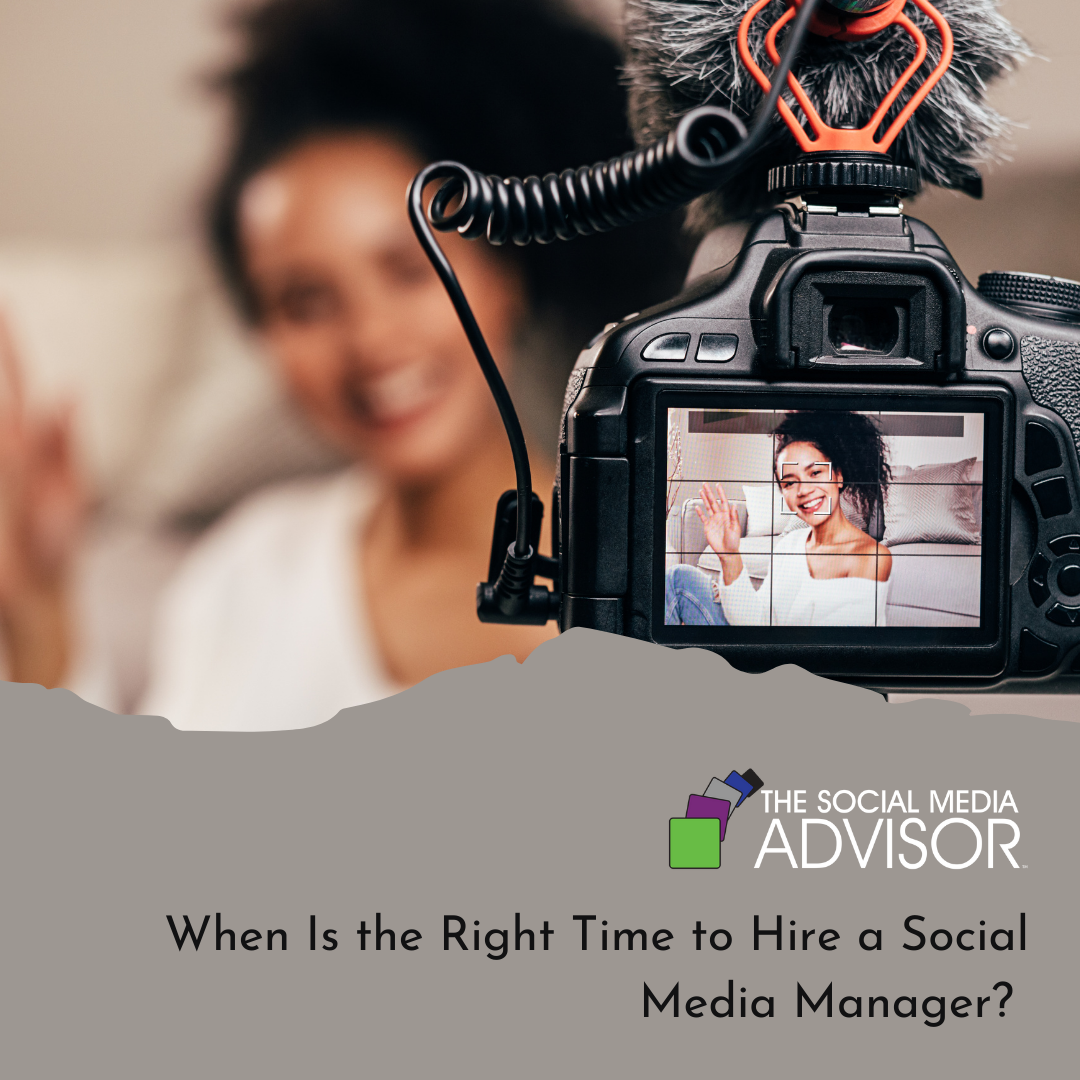 When we first start our businesses, we are responsible for every single aspect of running them – including any and all marketing efforts. There's no shame in being in this space. We all begin somewhere. If your company isn't making money yet, it's impossible to justify spending money you don't have to bring in experts to help you with all aspects of owning a small business.
However, at some point, you will have clients and you will be making money and then the question becomes, "When should I hire help to do all the tasks that aren't in my genius zone?"
Here are some things to think about if you find yourself wondering if now is a good time to hire a social media manager:
Consistency is Hard
You have the best intentions and you know the vision you want for your social media presence but the struggle is real when it comes to consistently creating posts and showing up on social media. If you can't find the time in the day to make consistency a priority in regards to your social media efforts, it's time to call in support.
You Don't Have Time to Learn
While there are plenty of small business owners that take my social media marketing training classes to learn how to be awesome in their social media efforts, I run into just as many people who don't have the time, or the inclination, to learn how to master social media on their own. If learning social media marketing has been on your to-do list for months (or years), let's face it – you need to call in reinforcements.
Your Efforts Produced Zero Results
Many small business owners find that they can create and share content but that doesn't mean they can get results on their own. Anyone with a computer and a Facebook account can participate in social media marketing, but if you find that the time you spend there doesn't produce the desired results – it's probably time to hire a social media manager instead.
You're Ready to Invest in Ads
As any marketing team will tell you, the best way to make money with your marketing efforts is to spend money. Once you have a marketing budget for social advertising ready to go, it may be more beneficial to find an experienced social media manager to manage these efforts for you. There is a learning curve to social advertising and you have better ways to use your time as a business owner than becoming a Facebook ads expert.
Are you sick and tired of being sick and tired of doing it all yourself?  Then now is the time to stop throwing spaghetti at the wall, finally come up with a solid social media marketing strategy, and have someone else build out your online marketing efforts for you.
Are you finding it is getting more difficult for you to post about your business in social media due to time and energy restraints? The Social Media Advisor team can create a custom editorial calendar for your business, create on-target messaging and branded images aligned with your culture, and get it scheduled each month – taking this huge task off your plate entirely! Ask us more about our Monthly Social Media Management service!
Be sure to Follow us and Let's Engage!
Hollie Clere of The Social Media Advisor is a "#BeAwesome" Developer, Social Media, Brand Builder, Content Manager, Trainer and Author in LinkedIn, Facebook, Twitter, Blog, Google+, YouTube, Pinterest, Instagram, and the tools to manage them.
Click here for Social Media Training, Speaking and Strategy Consultations.