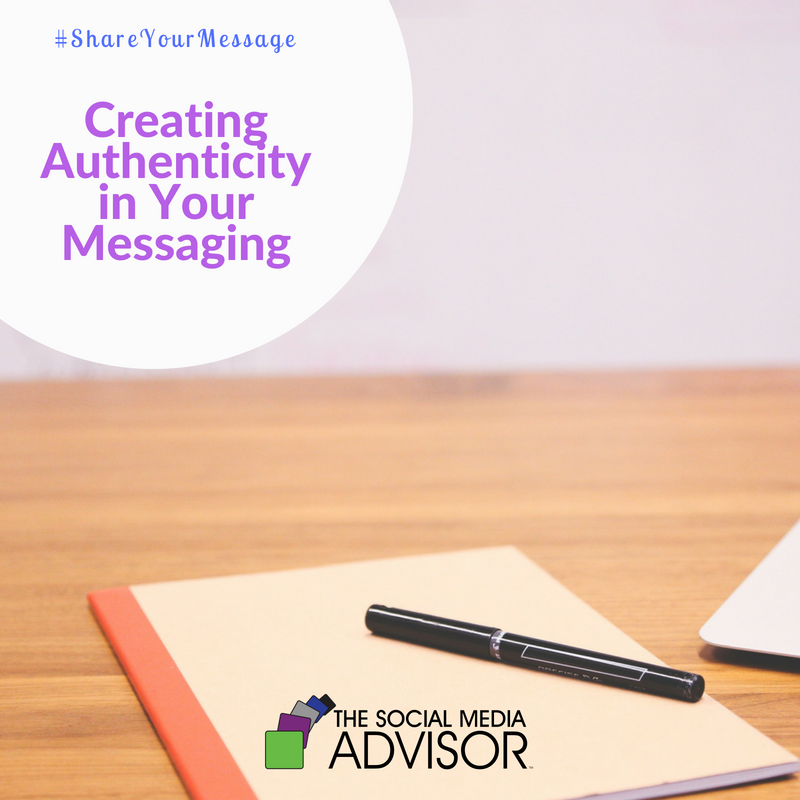 It doesn't matter how unique and creative your social media messaging is if the people reading it don't believe you. And if they don't believe you, they certainly won't engage with you.
Face it, today's audience is pretty sophisticated. People can spot a fake a mile away. Mark it down in big red letters, your social media audience needs to trust you, or they will leave your space, and they probably won't come back. That sounds pretty harsh, but it's true. To be successful on social media you need to be authentic, and to be authentic, you need to be honest and true. But how can you create authenticity? Actually, there are a number of ways. Recognize, however, that these strategies work together. One does you no good without the others.
When your community talks, you need to listen. Whether the feedback you get is positive or negative, you need to respond in a way that is open and honest. Where improvements should be made, you must be accountable. When you get kudos, you should pass them along to the people on your team who deserve them. Your social media platforms should be a place where your customers will be safe from judgment.
Share a consistent message. When you talk to your community, your message should be consistent across platforms. That doesn't mean that you should be a parrot, just that when someone sees your brand they know what to expect regardless of where they see it.
Be yourself, a human being. When people reach out to you for wisdom, advice, help, or whatever they come to your social media for, they want a response that is personal and human. They do now want a robot who cites chapter and verse. Think about the last interaction you had with a support person who lacked experience. Chances are he or she merely read from a manual rather than listening to what you were saying and jumping ahead to help you get to a solution. How did that make you feel? That is not the image you want for your social media.
Creating authenticity in your messaging is a process that consists of a variety of moving parts. The first step is really listening to what your audience is saying and giving them a personal, human response. You need to be real, open, and honest. When you do that you'll create a community that trusts you and keeps coming back.
Be sure to Follow us and Let's Engage!
Hollie Clere of The Social Media Advisor is a "#BeAwesome" Developer, Social Media, Brand Builder, Content Manager, Trainer and Author in LinkedIn, Facebook, Twitter, Blog, Google+, YouTube, Pinterest, Instagram, and the tools to manage them.
Click here for Social Media Training, Speaking and Strategy Consultations.