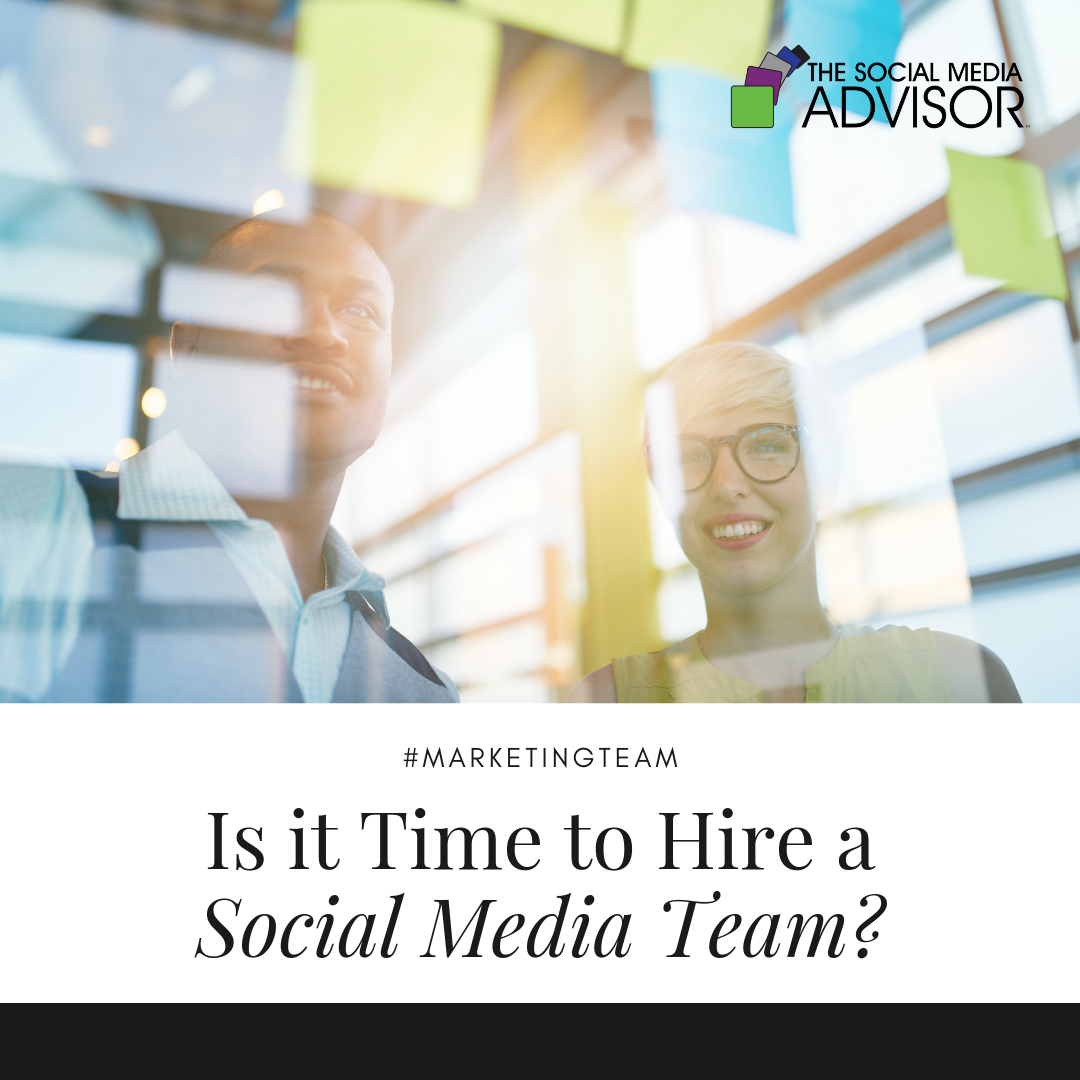 You've probably heard that quiet, little voice telling you that it's time to get some help when it comes to social media. However, it's a tough step to take since it requires significant investment in both time and resources. If you suspect that you need to take the plunge and hire a social media team, there are five questions you can ask to help make the decision easier.
Does your marketing strategy call for a focus on social media?
Even in this day and age, some businesses are well suited for emphasis on traditional marketing channels. It's likely, however, that you need to ramp up your social media efforts in both marketing and customer service.
Are you stretched when it comes to marketing resources?
If you are like most small businesses, then your people already wear multiple hats, adding another one—social media expert—will likely not get you the results you are looking for.
Do you have the right tools for social media?
Running a successful social media initiative requires more than a computer and a smartphone. Social media professionals are skilled in a wide variety of software and program tools. From graphics programs to scheduling platforms, there's much more to it than just posting a photo from time to time. Social media management requires both creative and technical skills.
Are your current social media efforts working?
You may already be on social media and pretty proud of how it's going. However, are these efforts working? To monitor how effective your social media plan is, there are many things you should be measuring. From leads to engagement to conversions, you need to be on top of how well your message is getting through.
Do you know what success looks like?
When it comes down to it, do you really know what using social media the right way looks like? There is no shame in not being an expert at everything. This is particularly true when it comes to using social media, since it's constantly changing. If you think about it, the same is true for many professions. You may be a wizard when it comes to the product or services you sell, but that doesn't mean you are a skilled lawyer or CPA.
The size of the team necessary to successfully create and execute a quality social media strategy will depend on your business and your goals. This is a great time to talk with the experts at The Social Media Advisor. Their social media build/ revamp services will identify what you need in order to develop your business through social media.
Be sure to Follow us and Let's Engage!
Hollie Clere of The Social Media Advisor is a "#BeAwesome" Developer, Social Media, Brand Builder, Content Manager, Trainer and Author in LinkedIn, Facebook, Twitter, Blog, Google+, YouTube, Pinterest, Instagram, and the tools to manage them.
Click here for Social Media Training, Speaking and Strategy Consultations.