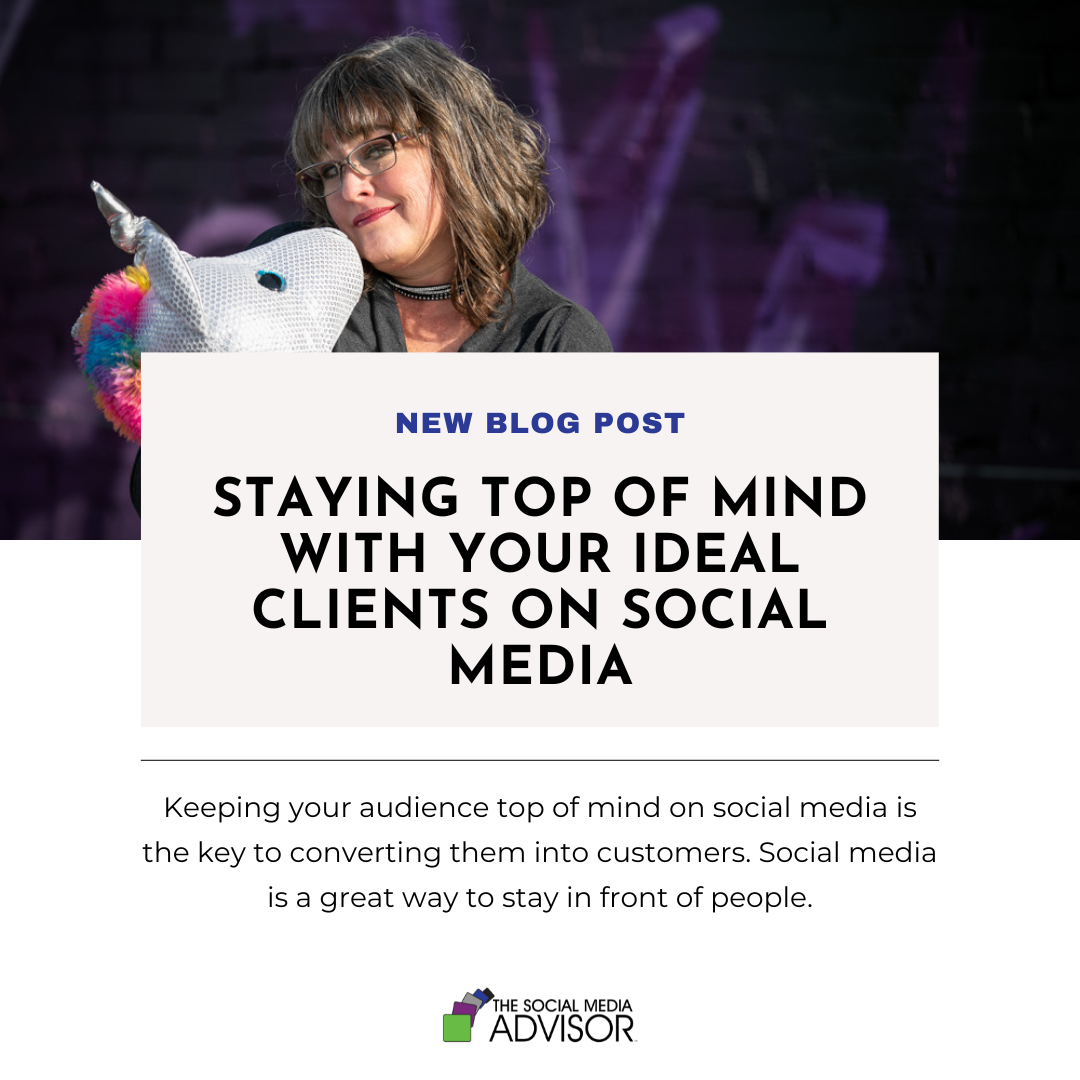 There is no overnight success when it comes to social media. Making the commitment to be patient and persistent with your social media marketing can lead to it becoming one of the most powerful sales tools in your toolbox. Being consistent will lead to long-term success.
Keeping your audience top of mind on social media is the key to converting them into customers. Social media is a great way to stay in front of people – to grab and keep their attention. However, it takes time, commitment, and creativity.
We know you can do it! Here is our best advice for staying top of mind with your online audience this year:
Show Up Consistently
A consistent social media presence is crucial to your success. It's not enough to post once and then stop for a few weeks if you want to become memorable.
Try posting something directly related to your business three times a week if posting consistently proves challenging.
Post on a weekly basis; don't overcommit. You can start with three days a week and then add on from there.
Engage, Engage, Engage
The point of social media is to connect with others and build online relationships. Spend time each week interacting with your followers, other accounts, and people you'd like to collaborate with. It's so much more interesting to follow someone on social media when you know you'll have an opportunity to really connect with the person behind the screen. It will keep them coming back for more!
Create Opportunities
Instead of using your social media marketing as a bulletin board, get creative and find ways to encourage your audience to participate! To create interactive opportunities, ask people questions, solicit their opinions, and prompt them to provide their own content. You can create user-generated content by having your audience create their own posts about your brand. People can share photos of themselves using your product using a hashtag, for example.
You can also create contests, participate in social media trends, ask for input or feedback, or invite your audience to meet you for a public event. There are lots of ways to keep your social current, fun, and engaging that will keep people coming back for more!
Anyone can build a Social Media Page, but do they know how to build it correctly with the right social media marketing story and strategy for business, the right keywords and really target your ideal client?  We build brands, write searchable copy for your profiles and develop strategies to expand your reach and build relationships using solid Social Media Marketing techniques.  Since 2008, our team has provided support to clients Nationwide in online marketing. Find out more at our website.
Be sure to Follow us and Let's Engage!
Hollie Clere of The Social Media Advisor is a "#BeAwesome" Developer, Social Media, Brand Builder, Content Manager, Trainer and Author in LinkedIn, Facebook, Blog, Google+, YouTube, Pinterest, Instagram, and the tools to manage them.
Click here for Social Media Training, Speaking and Strategy Consultations.