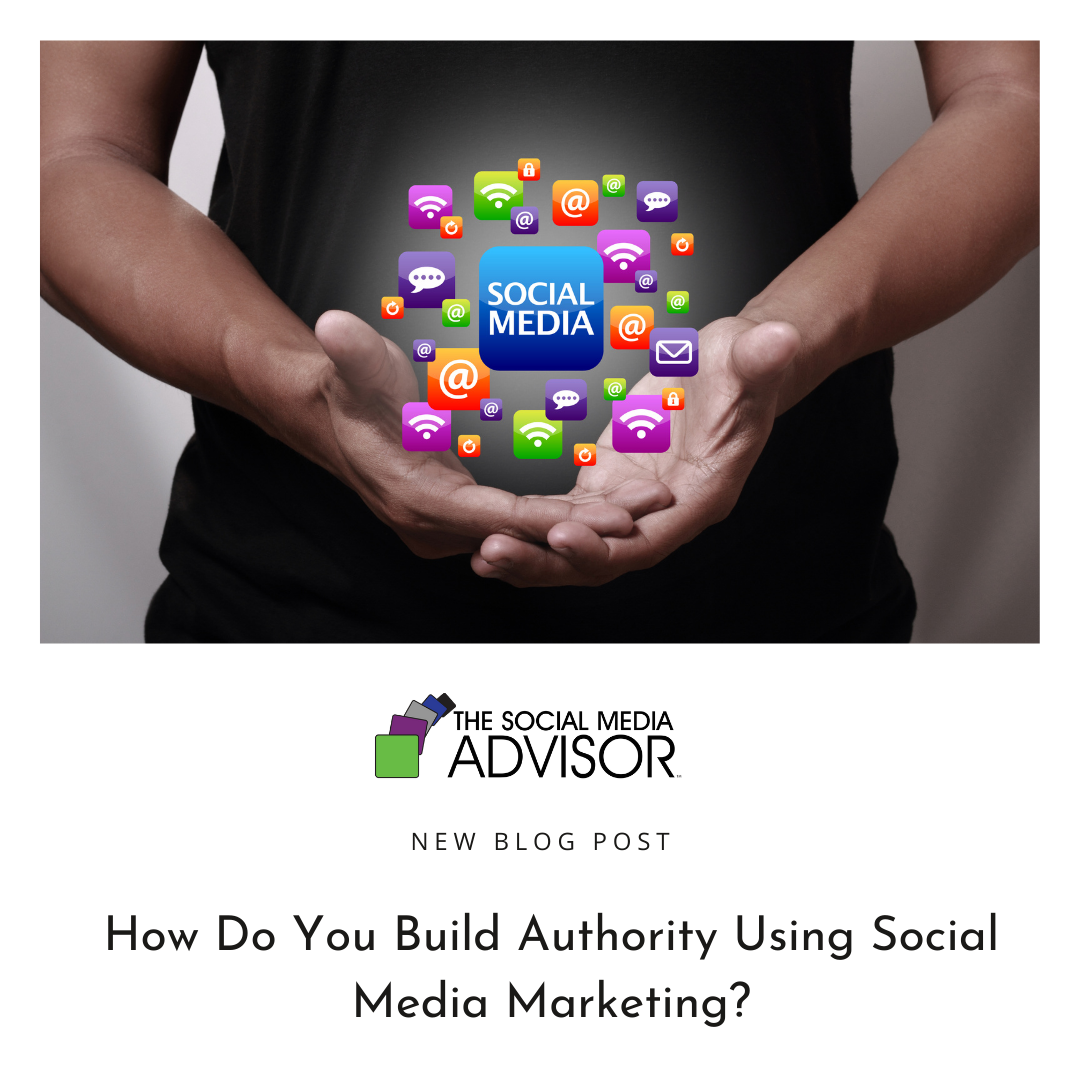 Whether you are marketing your small business, looking to become a thought leader in your industry or community, or want to be more effective in supporting your community, building your authority online is a must. Social media is a great way to build authority for your business since it is accessible, easy to use, and your audience is already there!
What does building authority mean for your business?
Authority, basically, means trust. 
Should I trust this person or business?

Are they credible?

Are they the go-to person in this niche, industry, or local area?
If you have no online presence, it can be difficult to establish authority. Most prospects will do their research before connecting with you. If they have never heard from you and can't find out anything about you with a simple Internet search, your lack of authority is working against you. Here are some best tips for using social media marketing to build trust for your brand:
Consistency
Here we are talking about the importance of being consistent online again, but it really can't be overstated. This is especially true if you are trying to build authority online. There are plenty of spammers and bad actors on the Internet and the search engines and social media algorithms are constantly shifting to counter the bad experiences these create for users. The best way to teach these tech giants that you are for real is to show up consistently with content for your audience. 
The content you post should include keywords, phrases, and search terms that your audience might use to locate someone who can help them. The more people interact with your posts, the more seriously the Internet will take you as a business owner. Consistency is the way to build authority with Google, Facebook, and any other online channel you use.
Get Out More
As someone who has always put a big emphasis on networking, I can't recommend getting out into the world enough. If you want to build authority as a business, people need to know who you are. They need to see you, hear about you, interact with you, and have conversations with you. Each of these interactions builds your authority by increasing trust in your brand. 
While you are out in about, take advantage of the opportunity to post about your location, your environment, and support the businesses and people that surround you. Get comfortable with checking in on Facebook, tagging other businesses on Instagram, and showcasing your local power partners, business owner friends, and companies in your community. This not only gets you in front of people more often but is often reciprocal in nature. When you recommend businesses, they are more likely to mention and recommend you!
Get Comfortable with Video
Video has been a big deal for a few years now. It's still one of the best ways to be visible as a business owner and to build authority and trust with your audience. Whether it's live or recorded, get comfortable with video. People will only buy what you are selling when they know who you are and trust you. Your audience can't connect with you if you don't show up.
Not sure what to video? Daily thoughts or insights around what you do, behind-the-scenes footage, and showcasing things you are excited about are all excellent ways to show up on social media. The more you press record, the more comfortable you'll be doing video. 
In the simplest of terms, building authority for your business requires that you show up – both online and offline, as much as possible. This creates the trust your audience needs to make a qualified decision about whether or not to work with you.
Is it a struggle each month to create and post social media content for your business? Do you just not have enough time in the day to get it all done? The Social Media Advisor team are experts in helping you stay consistent online! We'll work with you to create an editorial calendar, messaging, and branded images aligned with your culture and promoting your business so you don't have to worry about it anymore! Find out more about our Monthly Social Media Support package on our website.
Be sure to Follow us and Let's Engage!
Hollie Clere of The Social Media Advisor is a "#BeAwesome" Developer, Social Media, Brand Builder, Content Manager, Trainer and Author in LinkedIn, Facebook, Twitter, Blog, Google+, YouTube, Pinterest, Instagram, and the tools to manage them.
Click here for Social Media Training, Speaking and Strategy Consultations.