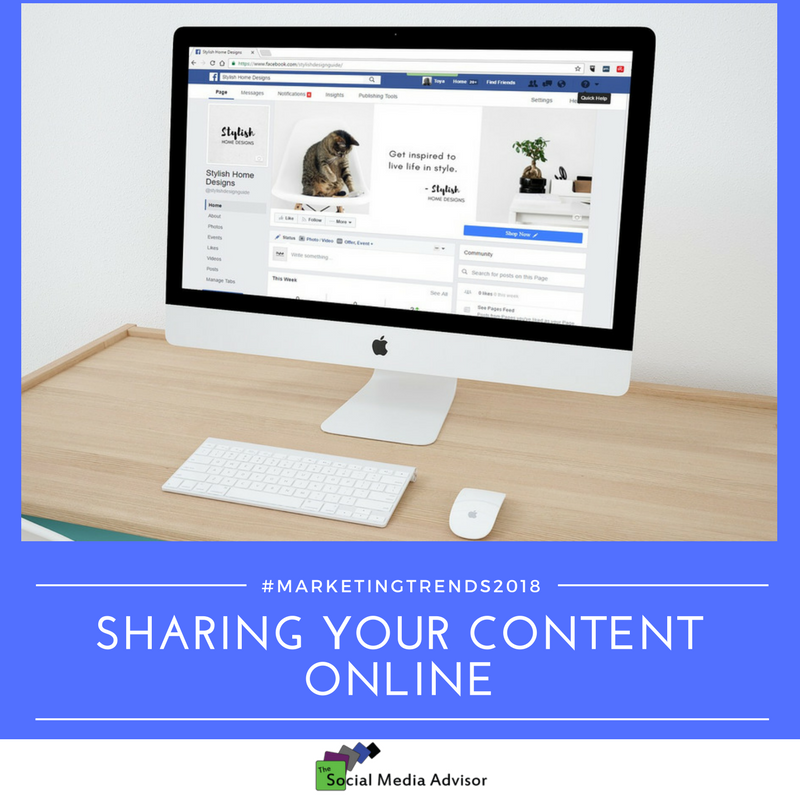 So you just finished writing a killer blog post. It's on point, tinged with humor, and loaded with insight. You're feeling pretty good.

All that's left to do is post it.

You push the publish button and bingo! You're done.
…not so fast! You're just getting started. Creating great content is hard work. It takes a lot more than time. It takes planning, thought, research, and creativity. And unless you're a

world-famous

blogger with millions of followers, your blog post isn't going anywhere without a little extra work. You might get some likes and shares but are you really going to get the return on your investment that you deserve?
So how do you get the most out of your blog post? Promote your content in other places. To help you get started, we'll talk about a few of the most effective places you can share your content.
Social Media Platforms:

We're assuming you've posted your content to your own blog since that's the way most people do it. And that way can certainly be effective. You want to be sure you also post it on your social media profiles–Facebook, Twitter, Instagram, Pinterest…wherever you have a presence, share your content! When posting, be sure to include a featured image since tests have shown that you are much more likely to get engagement when a graphic is included.

Your Website:

If your website is not connected to your blog, post your content on your site. One popular way to do this is to have a section for featured articles. Even better, link your blog to your site.

LinkedIn Pulse:

LinkedIn is a powerful tool for connecting with others in your industry. You can publish articles, connect via groups, and make contact with key influencers. Depending on the content you share, you may be able to utilize LinkedIn's article publishing tool that is integrated into your feed. For more specialized content, it may make more sense to post in a group. Either way, LinkedIn is an effective way to share all sorts of content.

Quora:

Quora is a Q&A platform where users submit questions and people of the web provide answers. It may take some time to find a question that matches your expertise but once you do it's a great place to post a link to your content. Check the guidelines for using the site to make sure that you comply with the rules.

SlideShare:

SlideShare, owned by LinkedIn, is a hosting platform designed to allow users to upload slideshows so they are available to the world (think YouTube for slideshows). While you may not be able to post your content without repurposing it, SlideShare can enable you to reach a whole new audience.

Email Marketing: Sharing your best content to your subscribers is often considered an excellent way to grab the attention of the followers that matter most. To ensure that you list feels like a VIP club, don't share everything – just the best of the best!
There are many places to share your existing content. The trick is to find the sites that are most appropriate for your industry and the people you are trying to reach. With a little homework and a little extra time, you'll soon be reaching a much wider audience and getting the attention your content deserves.
Be sure to Follow us and Let's Engage!