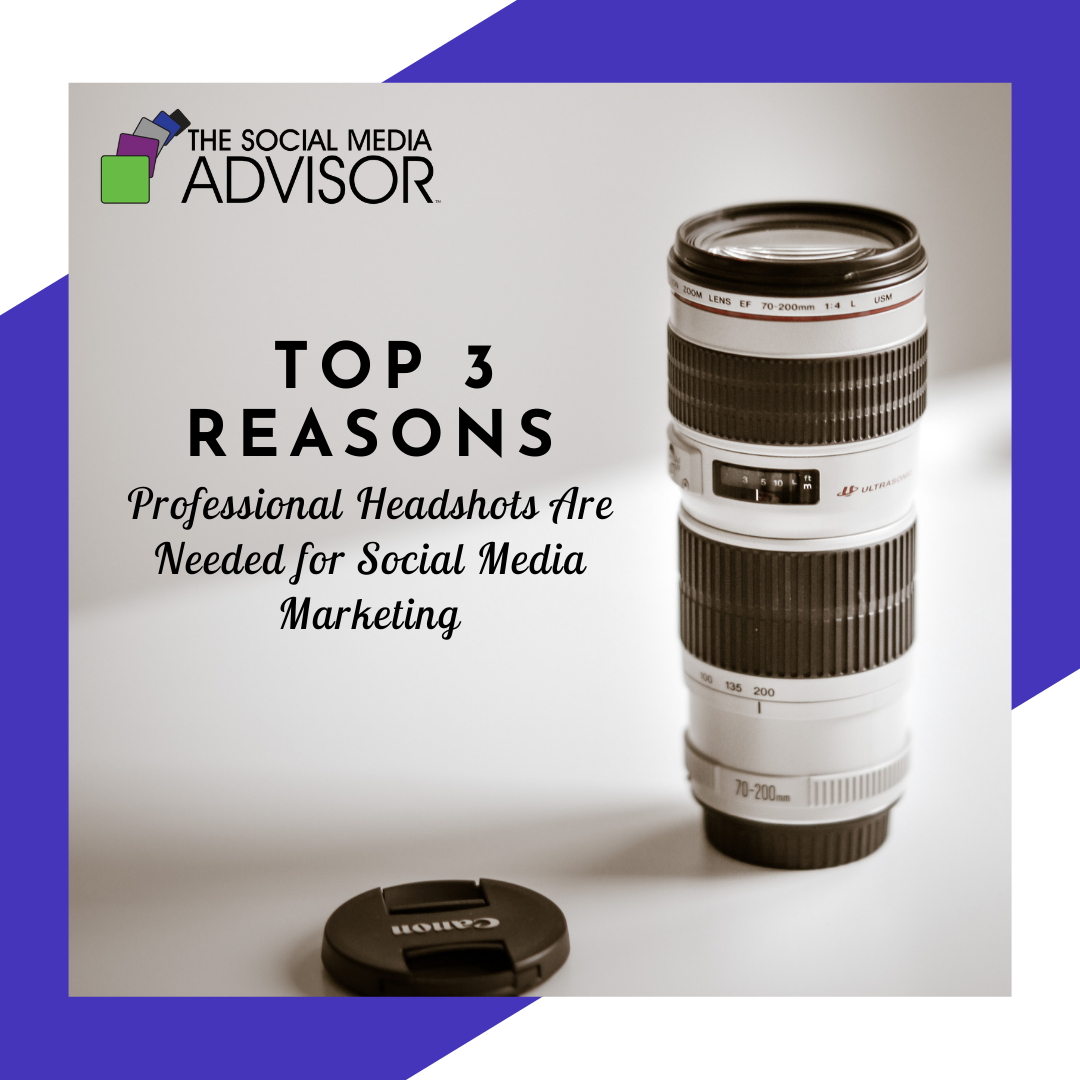 You know that businesses that only seem to share quotes and the occasional promotional post on social media? Do you get excited about following them or engaging with their content online?
Yeah, me either.
Social media was always meant to be a social experience. If you want to be successful on social, you need to get comfortable in front of the camera. The most engaging content on social media are photos and videos where a small business owner shows up for their people and shares information, ideas, and opportunities that actually interest, engage, and excite their audience.
You can't do that hiding behind a graphic you stole off of Google. 
Here are our top three reasons to invest in branded headshots for your social media channels:
Content
One of the struggles for any business on social media is the creative aspect of creating content that an audience will engage with. Getting 1-3 branded photo shoots done a year keeps your content fresh, interesting, and attractive. It helps you create content for your audience that will actually get attention and social engagement. 
Engagement
Your followers will be less likely to scroll past your content if they see your smiling face! If your followers are into you and what you do, seeing your photos will inspire them to like, comment, and share your posts! This engagement will showcase your content in more feeds, inspiring others to engage and will organically create the sort of attention you want for your social media posts. 
Professionalism
While the occasional selfie isn't going to hurt you, it doesn't make the same impact as professional, branded photography. It doesn't matter how good your selfie game is, there are ways to demonstrate your company culture and brand personality that simply can't be accomplished with a selfie. Branded photography tells the story of you and your company. It removes the veil that small business owners tend to hide behind and is the bridge between you and an engaged audience. 
Images of YOU are going to bring higher engagement than any stock image out there.  Plan to get a series of great photos done professionally that show your brand voice. What sort of brand images work well? Indoor, Outdoor, doing a fun activity you love, different times of year, they all work! Incorporate blank space in areas for adding quotes and tips to your images later. The key is to show your personality! These images are what people will resonate with and use to connect with you, follow you, and choose to do business with you.

Are you struggling with not knowing how to use social media for your business?  Not sure when to post, how to post, or what #Hashtags even are? Over three months, we will develop a roadmap of exactly how to use social media for your business in our Quarterly Roadmap Sessions.  We will work on ads, reporting, creating posts for higher engagement, and break through the fears and frustrations small businesses experience with social media marketing. Let's chat.
Be sure to Follow us and Let's Engage!
Hollie Clere of The Social Media Advisor is a "#BeAwesome" Developer, Social Media, Brand Builder, Content Manager, Trainer and Author in LinkedIn, Facebook, Twitter, Blog, Google+, YouTube, Pinterest, Instagram, and the tools to manage them.
Click here for Social Media Training, Speaking and Strategy Consultations.